Success in marriage does not come merely through finding the right mate, but through being the right mate. Barnett R. Brickner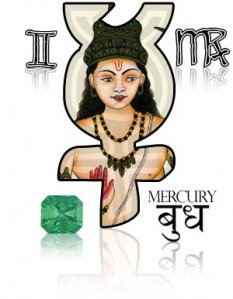 Out of curiosity, I checked if my new Zodiac sign (the news is debatable) is now finally compatible with that of my husband. When my hubby was then my college sweetheart, the incompatibility issue disturbed me but I shrugged it off anyway because I was deeply in love with him.
Let's take a look at our old Zodiac signs.
Old sign
Gemini me vs Virgo hubby
Check this Gemini Woman and Virgo Man

A Gemini woman and a Virgo man will understand each other's needs as well as feelings quite well. Infact, most of the time, they will share feelings and thoughts, especially about the outside world. However, as far as their personal lives are concerned, they have more clashing, than compatible, traits. The best way to keep the fire alive in this relationship is to be honest with each other and respect the other person's opinions. At the same time, they will have to find ways to neutralize his critical nature and her tactlessness.
The old Zodiac signs have been consistent with all Horoscope readings. It said my husband and I are incompatible. Perhaps that is one reason I started to ignore Horoscopes altogether. Strangely, my husband and I clashed a lot in financial management during the early years of our marriage. This was resolved fifteen years after we got married when I finally took over the finances. Despite these clashes, we were passionate and romantic towards each other.

So let's see how the new Zodiac signs show.
New Zodiac sign
Taurus me vs. Leo hubby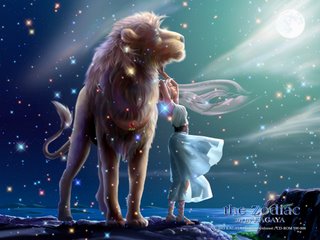 I checked this : Taurus Woman and Leo Man
The zodiac match between a Taurus woman and a Leo man has good chances of succeeding in the long run, if both of them are ready to compromise and be a little flexible. She will have to stroke his ego on a regular basis and let him have his way. At the same time, he will have to learn to respect her opinion too. She will also have to control her anger, since the Lion will, more often then not, be the center of attention. But then, he will shower her with loyalty, devotion, passion and romance. Not a bad match, if both of them agree to disagree.
Reading this new Zodiac signs sounds more like us today. Very minimal clashes happen these days. I shouldn't have read the Horoscope. I wonder if the compatibility issue gave a subliminal message in my subconscious. Then I also believe that we learned to adjust to each other personalities through the years. Our differences complemented each other. My thrifty , rather stingy nature can get out of hand and my husband taught me to enjoy our financial rewards every now and then. This give and take in marriage helped us along the way.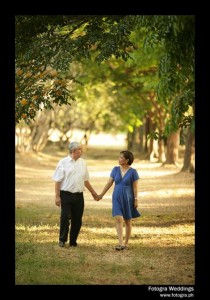 A happy marriage is not about compatibility alone but learning how to deal with incompatibility. My husband and I had lot of differences of opinion in dealing with our children' discipline, household expenses and social life. We eventually learned how to handle those issues. It is how we evolved as a couple from handling those differences that mattered in the end.
Even if you think you are compatible, there are no perfect persons in a relationship. A perfect relationship exists only between imperfect people.
Photo credit:lettersfromthesoul.com and vicdicara.wordpress.com