Christmas lights bring out that warm fuzzy feeling that glows inside for the entire season. Childhood memories of twinkling lights along with Christmas carols are enough to lift my mood. Even during the darkest moment in my life when I lost my son, the fond memories brought joy in my heart.  It is my wish that others who feel sad, lonely and blue can find the joy of the season.  According to Ruth Carter Stapleton, "" Christmas is most truly Christmas when we celebrate it by giving the light of love to those who need it most."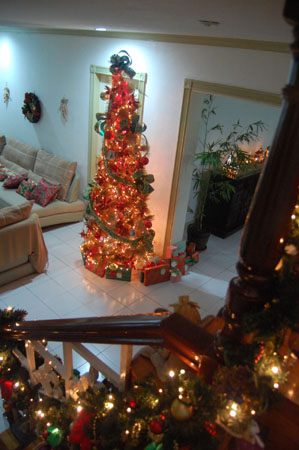 I love it when anyone tries to lift spirits up for the Christmas season especially for the poor and less fortunate Filipinos.
Take for example One Meralco Foundation, Maliwanag ang Pasko(MAP) tie up with the Department of Tourism (DOT). Both are making Christmas brighter and more fun by energizing island schools and creating more Liwanag Parks .
DOT Secretary  Mon Jimenez explains that    "the creation of Liwanag parks will bring our people together, making the Christmas spirit stronger as we approach the actual day. And yes, it is a vision that can only be made through collaborative efforts. This  newfound partnership, therefore, is one perfect example that hinges on private-public partnership. This time, it is focused on the business of giving glory, where both parties work with their strength to create something bigger than themselves, reflecting the true spirit of Christmas,"
How to be part of the Maliwanag ang Pasko
Maliwanag ang Pasko  (MAP) has been around since 2006 and  it   promises to be bigger and brighter this year and they want you , my dear readers to be part of it. By joining the program, you could be one of two daily winners of P5,000 from December 1-22, 2012. At the same time, your support will help them energize island schools in Palawan, Bohol, Quezon and the Dinagat Islands, to help bring Christmas cheer to more children and communities around the country.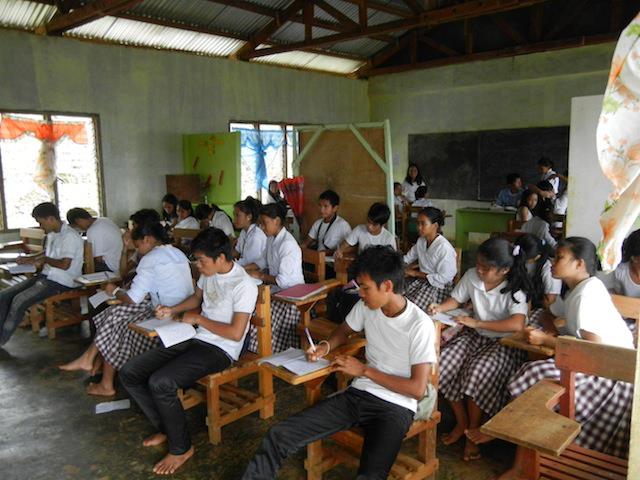 New Nazareth NHS, Basilisa, Dinagat Islands
Imagine how your help can benefit the beneficiaries of the Maliwanag Ang Pasko program:
1. Cagbalete Island National High School (Mauban, Quezon)
2. Cagsi-ay III National High School (Mauban, Quezon)
3. San Fernando National High School (El Nido/Bacuit, Palawan)
4. Teneguiban National High School (El Nido, Palawan)
5. Gaudencio Abordo (Bulawit) National High School (Linapacan Island, Palawan)
6. Pandanon National High School (Jetafe, Bohol)
7. Cabul-An National High Shool (Buenavista, Bohol)
8. Rizal National High School (Basilisa, Dinagat Islands)
9. Cab-Ilan National High School (Dinagat Islands)
10. New Nazareth National High School (Dinagat Islands)
Join now by following these easy steps:
1. Like the Meralco Facebook Page on facebook.com/meralco
2. Install the Maliwanag ang Pasko app at apps.facebook.com/maliwanagangpasko
3. Take a photo of your home decorated brightly with Christmas lights or take a picture when you visit one of the Liwanag Parks, either here at Meralco or in one of the participating LGU areas
4. Fill out your details on the app and submit the photo
"Nobody is left behind when our bright tomorrow comes," says MAP Program Head Jeffrey Tarayao
As Christmas blessings brighten our world, let's help brighten others. I am sure  the school beneficiaries will  go back and remember these warm childhood memories of a brighter and  fun Christmas.