I can truly understand the Household help blues faced by moms in the Philippines. Let me make it clear. I don't claim to be the authority on yayas, maids or the household help.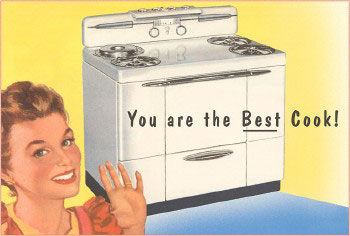 Before moving to our new home in 2007, I called up Marilyn, the girls' Yaya who stayed with us for 14 years. She left after a misunderstanding by one of my in-laws. I asked her if she knew of domestic helpers who might want to work with me. I told her I was afraid that the maids would leave me as they are used to an exclusive Makati village. (Luijoe's yaya recently retired due to motherhood) I heard some maids can be picky with the village they work in. Marilyn assured me the maids won't leave me because I am a "good employer".
I am?
Then she began to thank me profusely that if it were not for my training, she wouldn't have started her own small food stall business. I am impressed. She is financially independent with a steady source of income. I noticed that her menu consisted of the snack favorites of my kids such as french fries, cheese sticks , burger sandwiches and more.
So I took note of her advice. True enough, the household help stuck it out with me.
I have been blessed with loving household help in all my 26 years of married life. A few of them were disasters but I learned along the way. So maybe I have something to say. Maybe not. These are my experiences:
1. Never treat your maid like a sister or close friend. Maintain a distance. But treat her fairly with an occasional friendly chat. Filipino culture is that way. It's a paternalistic society where maids look up to their amo as a parent or authority figure.
2. Teach them. Train them to be better. If you can , teach them a special dish or a craft. They will be happy they learned something new.
I learned this from my mother. We used to have a bakeshop. Mom hired high school student graduates and trained them to bake, or ice cakes. Mom used to tell me that young girls are trainable. Today these household help have a business of their own . In the same light, I train my maids to cook, bake and do crafts. They love learning something new. I always tell them that their training with me can bring them financial independence one day.
3. Yayas that stay years with you like mine did can tend to be abusive or superior to more junior maids.
Marilyn stayed with us for 14 years. Over the years, she developed an attitude. She had this tendency to lord it over the other maids. Since she loved the kids to death, I was willing to compromise. What does one do in this situation?
Exert a little patience. Compromise. Since Marilyn stayed that long, I learned to thresh things out without emotional outburst. All it needed was a firm and friendly talk. Sometimes, I give space when I am angry at her then we sit down again when things have cooled down.
4 . Lectures are meaningless if there is no employer-employee relationship at the start. Maids get spoiled when they are treated like friends.
5. Don't rely on their stock knowledge.
Sometimes I prefer to hire 18 year old girls because they are not stubborn in their ways. They do not have bad habits. In fact they are more trainable than the thirty year olds. For child care, I explain my philosophy of child care . I teach them the proper way of handling a child's fear. Not that I will call the police if you misbehave type of discipline.
6. Compensate them well.
I usually pay a little higher than the going rate in the neighborhood. In my village, the starting salary is 3,000 pesos. I usually give 3,000 pesos for the first month then increase to 3,500 pesos the next month. The salary of the Yayas is a lot more. I often gave a higher salary so that they are not pirated by neighbors. After all that training, I am not about to benefit another person.
I also give paid vacation leave, thirteen month pay and Christmas bonus.
7. Never give old things away .
The tendency of some maids is that it "might" be okay to get this item since it's old anyway . Or it's not been used. I felt really betrayed whenever I catch my things taken away without my permission. It was as if "stealing is okay" since "they don't use it anymore" or "they won't notice it's taken". I often tell them to ask me if they want an item and I will sell it at a giveaway price. Whenever I have a garage sale, I give them the first pick and a 10% of the sale proceeds.
8. Tell your spouse that you are the mistress of the household.
Butch was a law student when Lauren was born. When Lauren was 4 months old, I got a job offer from my old boss. One day, I arrived home and found out that our cook was dismissed . Butch said that he told her to leave because she overcooked a dish. I was mortified . Fortunately , Lauren's yaya refused to leave even if Butch told her to quit. What was Butch thinking? From that day on, I told Butch that if he had household help problems to course it through me.
That's all I can think of. Any ideas you might want to share?