No one ever really dies as long as they took the time to leave us with fond memories. ~Chris Sorensen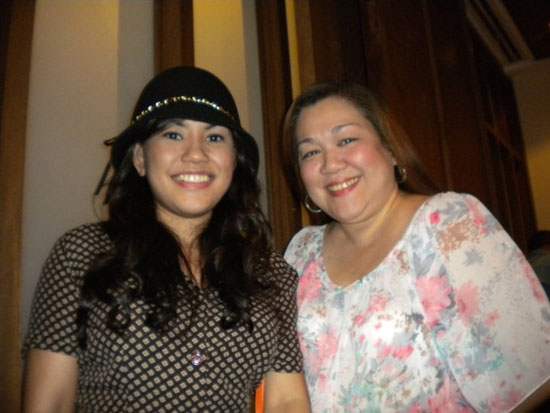 Rina used to baby sit my daughter since we were neighbors anyway.
When death comes without warning, the shock and disbelief can be overwhelming. When I received the news of my first cousin's death a week ago. I just had to make sure my aunt sent me the message correctly. It was a sudden death. Rina is one of my closest cousins despite the eight year age gap. We were neighbors for 18 years before moving to Makati in 1998. The circumstances behind her death is a mystery which will soon unfold a few weeks from now.
At the memorial, one of her friends shared that she was afraid that her family will forget her memory. Rina need not worry about that. Death may have taken her away but the love and memory remains forever in our hearts and mind.
"Memory is a way of holding onto the things you love, the things you are, the things you never want to lose. "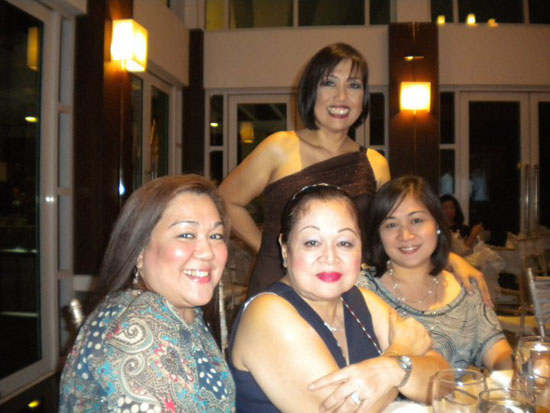 My cousin with her mom and sister during my Silver wedding celebration May 2010
The memory of her sweet smiles and laughter will always have a place in my heart. It is this same memory that causes so much pain in our hearts when someone we love dies. As Kahlil Gibran said "When you are sorrowful look again in your heart, and you shall see that in truth you are weeping for that which has been your delight. "
In time, all those Rina left behind will discover that grief is the price we pay for love. We will then find comfort on those precious memories and cherish them. Remember first that Rina lived, not that she died. I want to remember her life, not just her death!
But yes, it is okay to cry. It does relieve the pain. One should never be afraid to cry. Remember there would be no flowers unless there was some rain.
To live in hearts we leave behind
Is not to die.
~Thomas Campbell, "Hallowed Ground"