Updated October 23, 2014: SC junks Cebu 'bikini students' plea vs. school : In an 18-page decision, the SC's Third Division denied a petition for the issuance of a writ of habeas data filed by parents of two of the five sanctioned students.
Update April 1: Is STC Cebu placing itself above the law by defying the TRO?
Check STC Student Manual Sec V. High School Policies on Discipline
Open Letter to St. Theresa's College
The other side of the Coin: St. Theresa's speaks out
Update March 31: Cebu school defends action
Update March 30 RTC Branch 19 Sheriff Manuel Gimeno and process server Rey Christian Matta (left) are denied entry at the gate of St. Theresa's College where they were supposed to serve a temporary restraining order on school officials who blocked five high school students from participating in the graduation ceremony. Gimeno and Matta were unable to serve the order. The school turned away the five students involved in the controversy of photos uploaded to Facebook showing them in bikinis and allegedly, with alcohol and cigarettes. They were not able to participate in the baccalaureate mass and the graduation rites that would have capped their high school lives. See photo of sheriff turned away and this No graduation rites
—-
Virtue, science, and the arts are the seeds carefully planted in the student's mind and heart – STC motto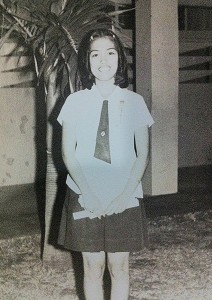 That's me 38 years ago after my High School graduation. A loyalist Theresian. I walked down the aisle of the St. Theresa's College (STC) Cebu Chapel giddy with excitement that a new life awaited me in College. Nothing extraordinary happened the weeks before this momentous occasion.
It pained me to read the story of five girls who were initially not allowed to march on graduation day. My alma mater banned the girls from attending even pre-graduation rites because they were posing in bikini and posting their pictures online. The mother of one girl petitioned the court on behalf of her daughter. On Thursday, Judge Wilfredo Navarro issued a temporary restraining order on the STC's sanction that applied to all the 5 students. The TRO said that STC must ""treat the minors with kindness and civility befitting true graduates of a respectable institution sans any discrimination for the entire duration of the commencement exercises."
The offensive photos in Facebook

Having been in STC, I am aware how strict the school can be. During my time, someone had to measure how short our skirts were…that we should wear pantilets under our skirt and many more. I think shorts were not even allowed to be worn under our skirt. It was not feminine. Modesty was taught early on. I recall we had to wear a chemise or sando so that our bras will not be seen through the blouse. I think most Catholic girl schools have these rules.
Despite the strict rules, I appreciate the values and knowledge that prepared me for life.
Anyway, the school officials scolded the girls for posting their photos of themselves clad in bikini at their Facebook accounts. . The students said they ""were deeply hurt and cried" after being scolded by the officials whom they accused of humiliating them with abusive language calling them ""easy, drunks and addicts." The girls say the photos posted in their Facebook accounts were about past events held outside the school and were not offensive. The school officials say the photos were considered by the school as ""offensive to the virtues" espoused by the Catholic school.
The sanction imposed on the students was based on the provisions in the STC Handbook. I am not sure if we had the handbook back then. I do recall we couldn't go around town with our school uniform. In the handbook, STC bars students from drinking outside the school, engaging in lewd behavior and dress in clothing that exposes underwear.
Vague standards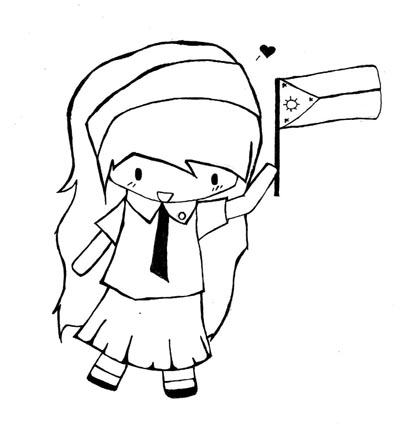 Student Council Alliance of the Philippines (Scap) believes that STC's Student Handbook violates students' rights and the Constitution.
"One of the rules stipulates that students should not be 'posing and uploading pictures on the Internet that entail ample body exposure' among numerous provisions that impede on the private and personal affairs of their students." Scap said in a statement.
University of the Philippines Center for Women's Study director Sylvia Estrada-Claudio explained that the issue is an ""institutional problem."
""Every institution, even private religious ones, need to think disciplinary rules through so that they do not end up with institutional mechanisms that provide vague standards for discipline that lead to discriminatory and cruel interpretations," Estrada-Claudio said.
""The vagueness of 'ample body exposure' leaves the interpretation up to whoever is looking at the pictures. This allows school authorities such a broad latitude that it allows for arbitrariness. In this case this arbitrariness is now the subject of controversy and like many others, I think the student's rights have been violated."
Jerbert Briola of Human Rights Online Philippines said the sanction is a violation of Republic Act 9262 or the Anti-Violence Against Women and Children Act ""for causing psychological violence to the student" and that the school was ""harsh" for not allowing her to march on graduation day.
The parents plan to file charges of child abuse and "grave oral defamation" against the school and school officials.
Academic freedom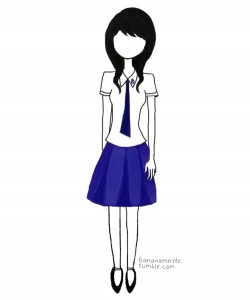 Academic freedom covers standard of conduct. The concept of academic freedom includes not just standards of academic performance but also of conduct and decorum. Every educational institution has the right to prescribe proper behavioral requirements.
But these standards must be reasonable, clear and made known to the students and parents beforehand. The standards of conduct of a respected institution like my alma mater STC Cebu which has been in existence for generations were crafted at a time when there was no social media as we know it today. Who could have foreseen the impact of Facebook?
Ideas of propriety and privacy are continually evolving and it now seems that the standards prescribe by STC are outdated. It might be time to review the code of behavior required of STC students. In the meantime, maybe a less rigid penalty can be imposed.
In this age of social media, this will not be the last instance of STC students posting comments , pictures in Facebook or other social media sites. It might be time for STC Cebu to accept certain realities and adjust to them in a positive and constructive way. Why call them out with abusive language as ""easy, drunks and addicts"? Name calling will not result in constructive engagement.
After all the values instilled by STC will remain with them for life and will not be destroyed by a mere error in judgment.
To this day, I carry the values that STC instilled in me. The school's rallying cry is ""Let your light shine. Be a blessing to those in need, especially the underprivileged." I hope these girls will not be traumatized and will rise above this pain. After all, a Theresian is a "woman of faith and a seeker of truth with a strong sense of mission" and as such will respond "creatively to the cry of justice and fullness of life."
Come, Theresians, and acclaim,
St. Theresa's glorious name.
Grateful hearts their tribute bear,
Loving lips shall sing for her,
For she stands among the rest
As a leaven for the quest.
Dearest home we stand for you.
Far or near our song rings true.
And our theme fore'er shall be,
"St. Theresa, hail to thee!"
And our theme fore'er shall be,
"St. Theresa, hail to thee!"
Photos via Chokyuhyn and tumblr post