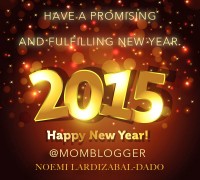 Happy New year. Tonight, it will only be the noise of my "torotot" and the 2007 video of this firecracker explosion from our neighbors. I remember how the explosion deafened me for a few minutes . It was the worst explosion I witnessed. I could only take a minute video. Listen to it.
Tonight, I will pray for the victims of Seniang. So many deaths and loss to property. While everyone was in a holiday mode, parts of Visayas and Mindanao experienced flashfloods, landslides that were unexpected. I know 2015 seems bleak while we experience this heartbreaking yearender. I continue to hope that the Philippines will recover from this. I hope that more Filipinos are discerning towards choosing their leaders.
"Learn from yesterday, live for today, hope for tomorrow." says Albert Einstein. Let's also remember Mother Teresa when she said "Yesterday is gone. Tomorrow has not yet come. We have only today. Let us begin."
I expect good things for myself and my loved ones despite the Seniang storm late this year.
1. When I wonder what is coming, I tell myself the best is coming, the very best in life and love have to offer, the best God will send and claim it as mine.
2. I see the best in my mind and envision what it will look like and feel like.
3. After I have envisioned the good things, I let it go and come back to the present moment. I will not obsess. I become excited.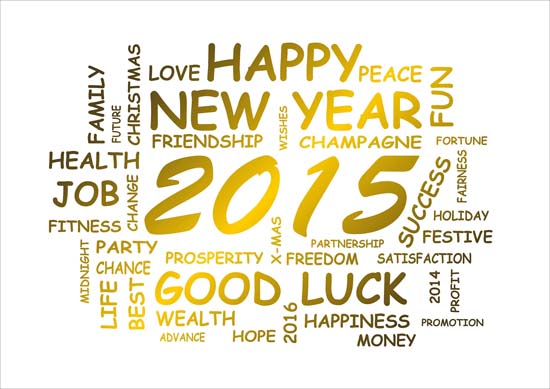 Today, as the year ends, I am full of gratitude for all that I received this year. Good and bad.
I will wait and expect good things for 2015.
To all my readers, I hope that when you think about the year ahead, you will focus on the good that is coming.
New is the year, new are the hopes, new is the resolution, new are the spirits, and new are my warm wishes just for you. Have a promising and fulfilling New Year. Happy New Year!