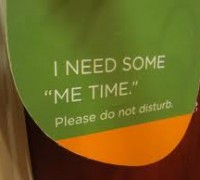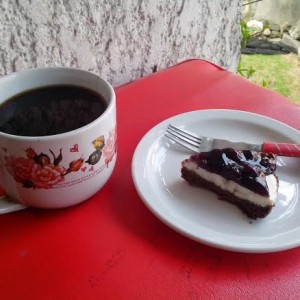 Women seem to have it all these days: children, careers, families and relationships, social and civic networks, among other things.  They seem to have everything, yes, except time for themselves.
As a mom of three I wrote this not too long ago in my blog : Moms should find time for a "ME" time. Emphasis on "ME" time and not "MOM" time.
Is this being selfish? — this wanting to spend time with one's self, without the children, without thoughts of house work and just focusing on oneself and not one's role as mother or wife.
Too often we moms spend  our time doing a lot of things. We even boast that "Multitasking is my middle name." The result:  stress and fatigue and sometimes a feeling of angst.  "Is drudgery our lot?" we sometimes ask silently.
Many moms seem to be able to work on autopilot mode.  They operate on little sleep because the toddler is too fretful at night or the teenager needs to be fetched from a classmate's home where she joined group study.  Some moms are in the "sandwich stage" — taking care of young children on one end and of aging parents on the other, while trying to make it professionally. This  role strain will make even a young, healthy woman so needful of occasional breaks, lest she burn out or get sick, or worst, break down.
Becoming a mother doesn't change who you are.

Moms usually spread themselves thinly over many tasks and responsibilities, leaving no room for them to be the person they were before becoming a mother. The creative side, the free-spirit, the essential self is neglected and set aside. Some moms feel unhappy because they feel confined and constricted.
Young women get married to their men wanting to be more together.  But before long, too many things separate them — the early morning rush to work, the dishes piling up in the sink, the bills running due, the washing machine breaking down, the often problematic children. So many a woman would listen to their husband's snoring at night wondering what happened to her romantic dreams.
Moms do not have to wait for their nest to empty to enjoy their time away from drudgery.  They can in fact have this on a daily basis, with determination and time management.
Yes, it IS possible.
Importance of "Me" time

The time to be "You" and not "a mom" should be a real "ME" time and not hours spent planning what to do for the long weekend, writing down recipes and ideas for the youngest child's party next month or putting the toys away in the baby's room. Mom's "Me" time is a time to be selfish, a time to just do what you love and a time to relax and be yourself and find your own self-worth amidst  the daily grind.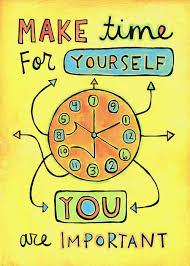 Mom's "Me" time ideas
How can moms find their own "Mom's Me Time"? How can they make it happen?
1. Schedule the "Me' time. Perhaps waking an hour or half an hour earlier than everyone to be able to enjoy a quiet time with a cup of coffee and a good book or a walk around the neighborhood.
2. Make time. For those with young children, make "Me" time the time when the children are taking naps. For those with school children, it is best to do the house chores early in the day to have extra time before the children get home from school. For those who work outside the home, half an hour before going to work or before bed or lunch break at work would be best.
3. Connect with friends outside the family circle. Have lunch or coffee with friends or even a spa date to connect with them. Make sure that talking about kids are kept at a minimum level because after all, this is all about you.
4. Focus on yourself. Just sit back, relax, and do what you think would qualify as your "Me" time and savor the moment.
5. Follow your passion. The passion for things unrelated to being mothers or wives should not take a back seat but rather nurtured and encouraged.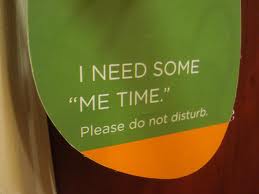 More ideas
Not sure how to go about having a "Me" time and needing  ideas? Here are a few more for that perfect time all to yourself:
• Once-or-twice-a-month salon pampering like having a haircut or manicure and pedicure
• Spa date for a full body or just foot massage
• Sit-down dinner out with friends
• Movie time with your BFF
• Coffee time with college friends you haven't seen in years
• Once a week lessons on cooking, crafting, sewing, dancing, yoga, floral arrangement, quilting, scrap-booking, guitar or piano playing
• Going to church
• Early morning/evening walk at the park or around the neighborhood
• Reading
• Gym time or exercising on your own at home
• Enjoying a slice of your favorite cake or a bar of chocolate, alone.
• Enjoying a movie or a television series that has no animated character in it
• Dancing
• Honing skills like crafting and needlework. (There are a lot of online video tutorials if there is no time for formal lessons outside the home.)
• Afternoon with friends: Gather your friends with the same interests and learn together or learn from each other.
• Pampering your skin with your DIY skin care products or store-bought ones
• Taking online courses to feed that inner nerd in you (because learning doesn't stop even for mothers)
• Tackling a challenge: Train to run a half or full marathon, learn to ride a bike or sing solo at Sunday Mass.
The possibilities are endless if only moms look hard enough for that special time  and activity to indulge themselves.
Remember: Healthy, fit, stress-free and happy moms make happy homes.
Photos: By the author, some rights reserved
Written by Julie Fuertes-Custodio as originally posted at the Philippine Online Chronicles