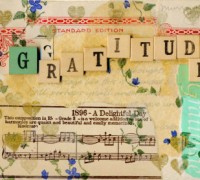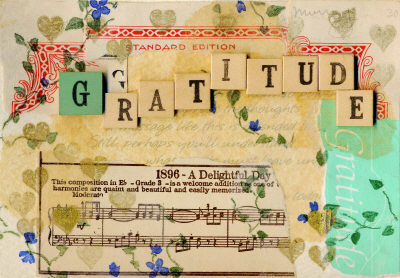 My three siblings in the US once sent me a Thanksgiving prayer citing our parents for the gifts we continue to receive even after their deaths. There will be one Thanksgiving day that I will surely join in their celebration. In honor of Thanksgiving Day, I have a lot to be thankful for today and everyday of my life.
Gratitude unlocks the fullness of life. I have learned the magical lesson that making the most of what I have turns it into more.
1. I am thankful for the lessons on pain due to my son's death because it transformed me into a more compassionate person.
2. I am thankful for the marital rift because it has brought me and my husband together for a second wind in marriage. Love is lovelier the second time around, indeed.
3. I am thankful for financial challenges because it taught us discipline that money can be budgeted wisely for basic necessities.
4. I am thankful for loving husband that never gave up on me.
5. I am thankful for my two girls, that despite the turbulent teen years due to their sibling's death, they never resorted to drugs or alcohol.
6. I am thankful for in-law's differences because it made me more appreciative of myself without any pretenses.
7. I am thankful for the internet and all my visitors as it is one way of fulfilling my mission in life.
8. I am thankful of negative feedback as I can make an honest assessment of myself without jeopardizing my identity.
9. I am thankful of new and old friendships, a comfortable place to be myself.
10. I am thankful to God who I thought abandoned me but never really left me after all.

Sometimes in life, things just happen too fast. We barely solve one problem then another problem crops up. We feel great in the morning but by nightfall we could be wallowing in misery. Everyday , I face interruptions, delays, changes and challenges. I have learned an important concept to get me through this stressful time and that is gratitude. I learn to say thank you, for all these problems and feelings. I don't like this experience but Thank You anyway. I had to force gratitude until it became second nature to me. Gratitude helped me stop trying to control outcomes. Gratitude makes things right. It is the key that unlocked positive energy in my life.
I am full of gratitude because today's pain could be tomorrow's joy.