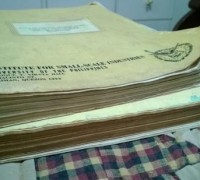 "We are so accustomed to the comforts of "I cannot", "I do not want to" and "it is too difficult" that we forget to realize when we stop doing things for ourselves and expect others to dance around us, we are not achieving greatness. We have made ourselves weak." Pandora Poikilos, Excuse Me, My Brains Have Stepped Out

When I think of challenges and opportunities, I take a trip down memory lane to that time when I was a young girl trying to establish a career.
I could have stuck with my Food Technologist position because it is my bacherlor's degree. At twenty one years old, I was a Production and Quality Control Supervisor for a candy manufacturer, which you know today as MENTOS. I found myself struggling with Tagalog and finally learning how to speak it ( though broken) in order to communicate with the workers. The daily sampling of all the sweet and chewy goodies and meeting production schedules felt like clockwork. Doing the same thing, day in and day out, in my white lab gown was not challenging enough. BORING! I felt my mind needed to learn something new which I can apply to my job. I wanted to do something different from Food Technology.
A Masters degree in Business Administration was the in-thing among my peers. Will a Food Technologist make it? Though I had a few units in Business and Accounting, I felt it was not enough. "Think out of the box" was what I needed to come up with the more "creative" solutions for case studies. Armed with new skills and knowledge, I was ready for a different career path.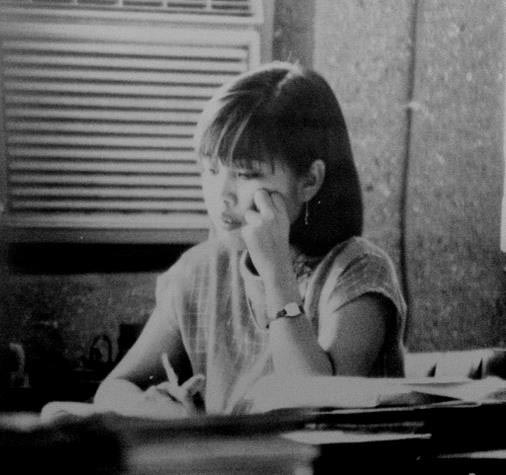 In 1981, I shifted careers. I was drawn to developmental work . Working as a researcher/consultant for UP Institute for Small Scale Industries (UP ISSI) and Small Enterprise Research Development Foundation (SERDEF) was a dream job because I can use my knowledge to help the country's economy. During those days, I only had pencil and yellow pad to write my research and a typist for drafts and the final copy. I literally cut my draft and pasted onto a new sheet of paper during revisions.
One project that made me cry was this World Bank grant on a "Study on possible widening of the scope of Planter's Bank Financing Activities for Small and Medium Scale Enterprises" in 1984. The WB was not happy with the study of the former Project Manager and I was tasked to revise it.
Yes, I knew how to research but I had zero knowledge about financial institutions. I called up my father who is a financial expert in Cebu and ranted that I had no idea what I was supposed to write. Just like any helpful father, he gave me articles or clippings about financial institutions. Daddy was my "internet" or source of information outside the library. Pouring over volumes of secondary data and analyzing the primary data, I finished the report. I re-wrote everything . With computers and the ease of printing these days, I cannot imagine how I came out with this study that consisted of so many pages.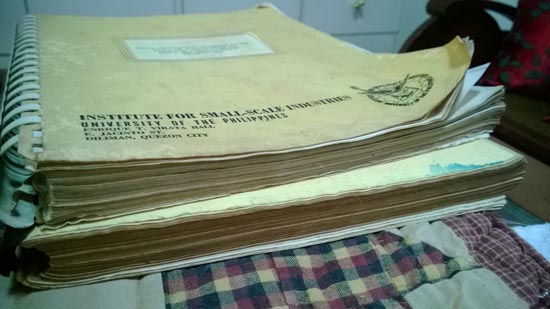 Looking at my life 33 years ago reminds me that even at my golden age, I can move on to a new chapter. I kept this study as a trophy for myself, that I must always challenge myself. The only way to create change is by leaving your comfort zone. The only way for me to change my life and to change them for good is to relocate my comfort zone.
You can do it too. How?
You can change your life with repeated, specific action — the trick is actually going through with it all. Change your habits and sooner than you think you'll find yourself within a new comfort zone — a comfort zone so far from your original comfort zone that you may have trouble understanding how it is that you were able to accomplish so much. And then you will have nothing but you and your inner drill sergeant to thank. Each of us has the power to change our lives. Most of us, however, rather remain comfortable.
I would have never attained a fraction of my potential if I stuck it out being safe and comfortable. As I embark on a new chapter of my life as a "Content Strategist" , I tell myself "you can make it happen."
What have you done to go out of your comfort zone?