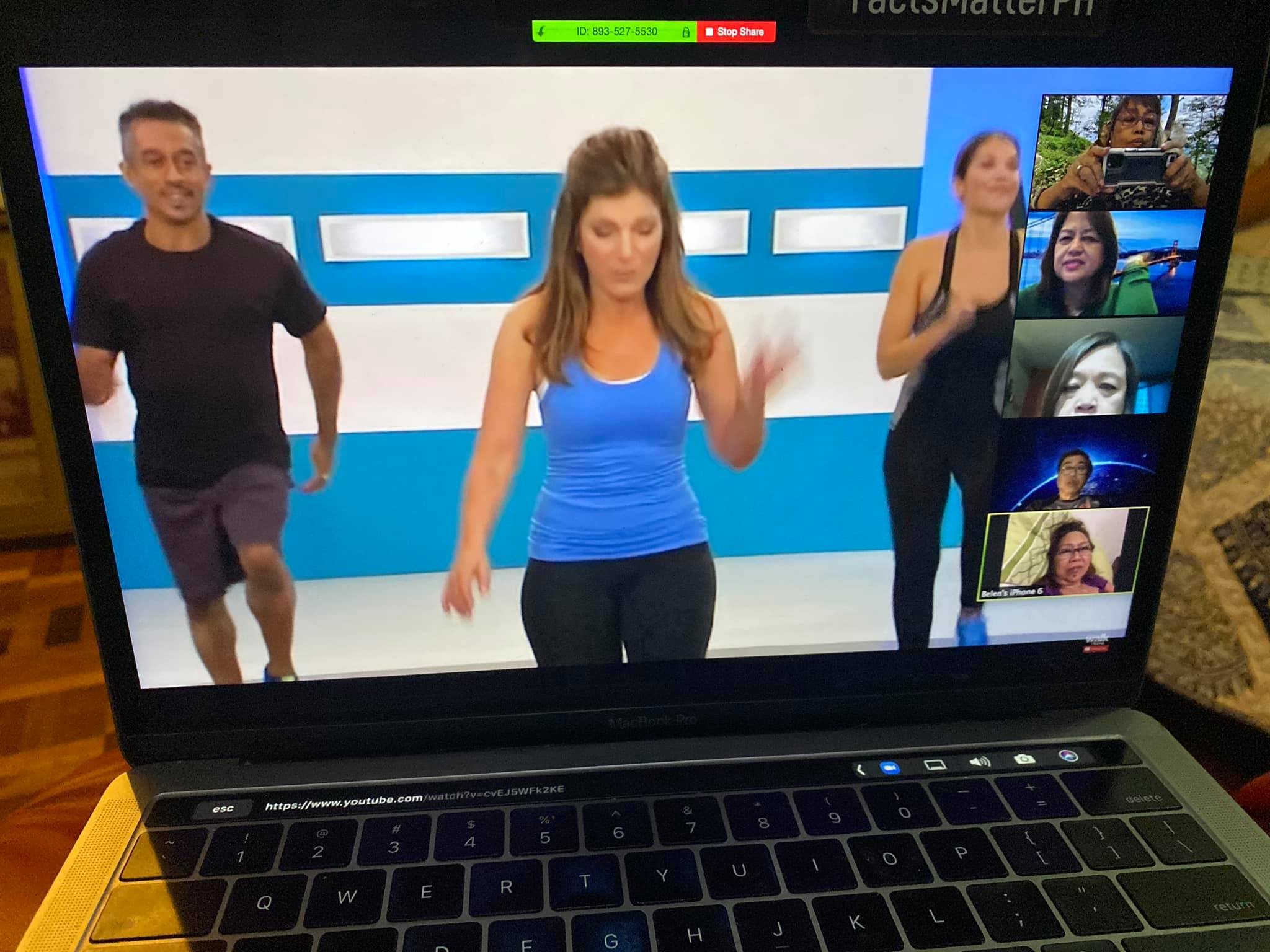 I received an email invitation for my sister's birthday party with an instruction that each one should bring a cake. The catch is that all four siblings would carry each cake with a lighted candle as we sing "Happy Birthday" over Zoom, a videoconferencing service.
Customizing my virtual background to a cheerful "Happy Birthday" graphic not only brightened the celebration but also covered up the clutter behind my back.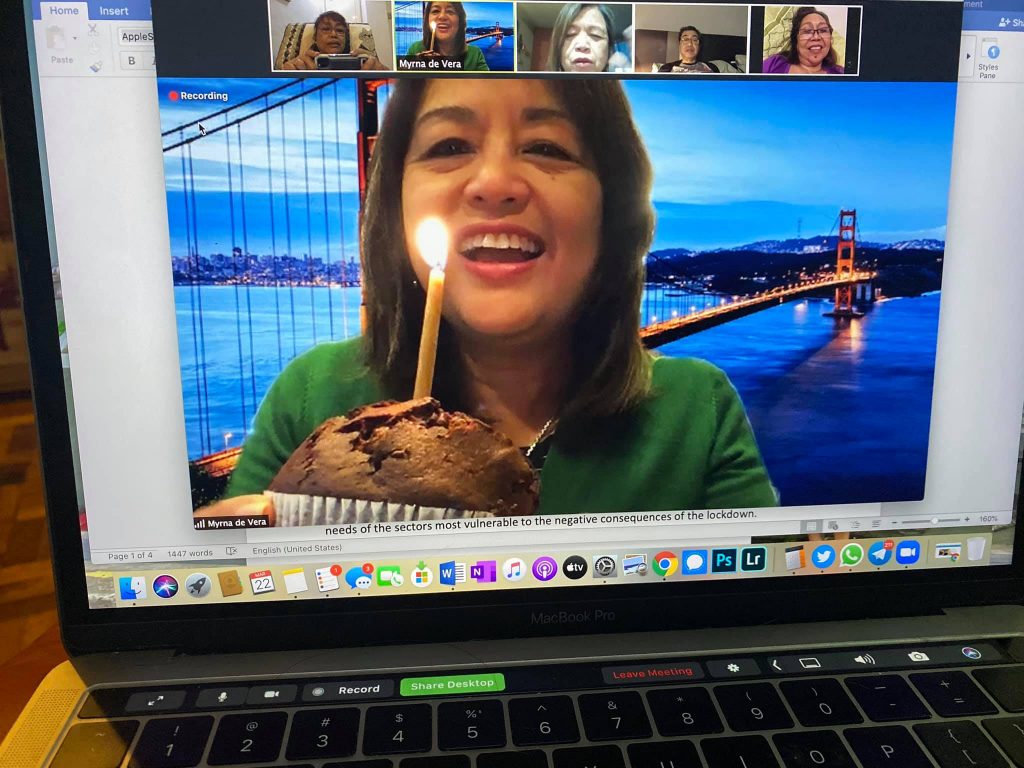 For two hours, we laughed and cheered on each other, wondering how long we would have to stay at home. Sharing tips was a breeze with the "share screen" feature. A sister showed off a YouTube video on her laptop of an exercise that entails just walking around the house.
Sure, we might just be behind our laptops or mobile phones in virtual space, but the memorable celebration lifted our spirits. Life goes on as we attempt to gain a sense of normalcy, and try to get innovative with our social lives.
Nearly overnight, the coronavirus pandemic transformed everything about the way people are supposed to interact. Last week, the World Health Organization changed the phrase "social distancing" to recommend "physical distancing," encouraging people to stay connected via social media. Physical distancing is the key, not social distancing. Now more than ever, we need to collaborate, be connected with each other and care for one another.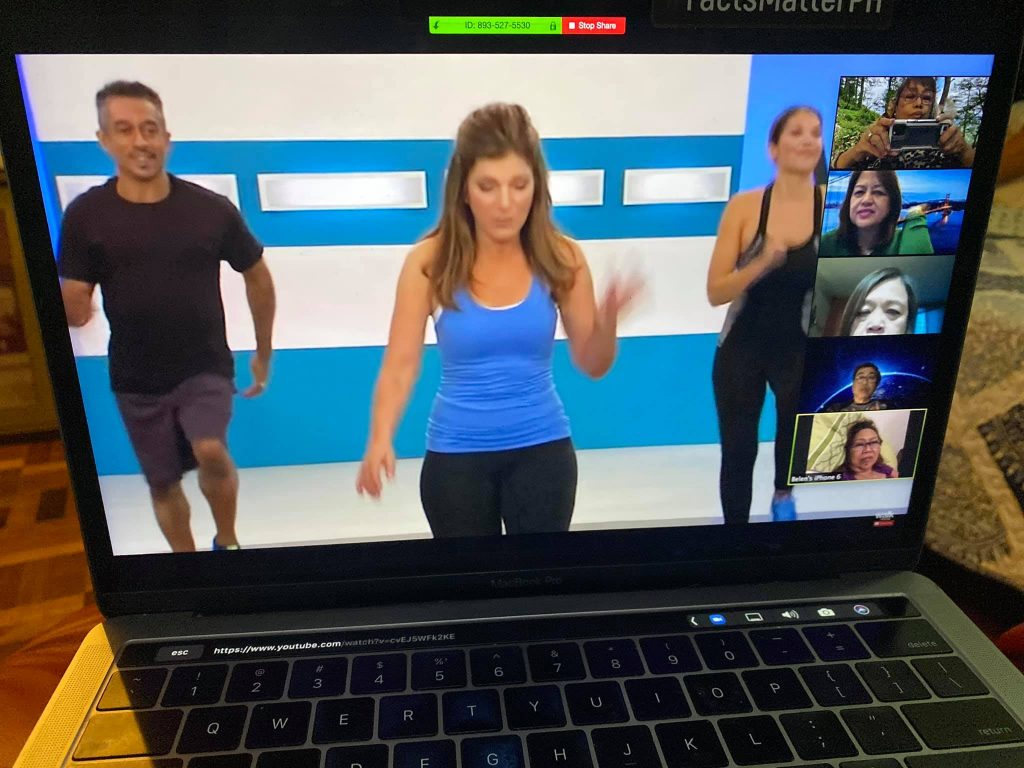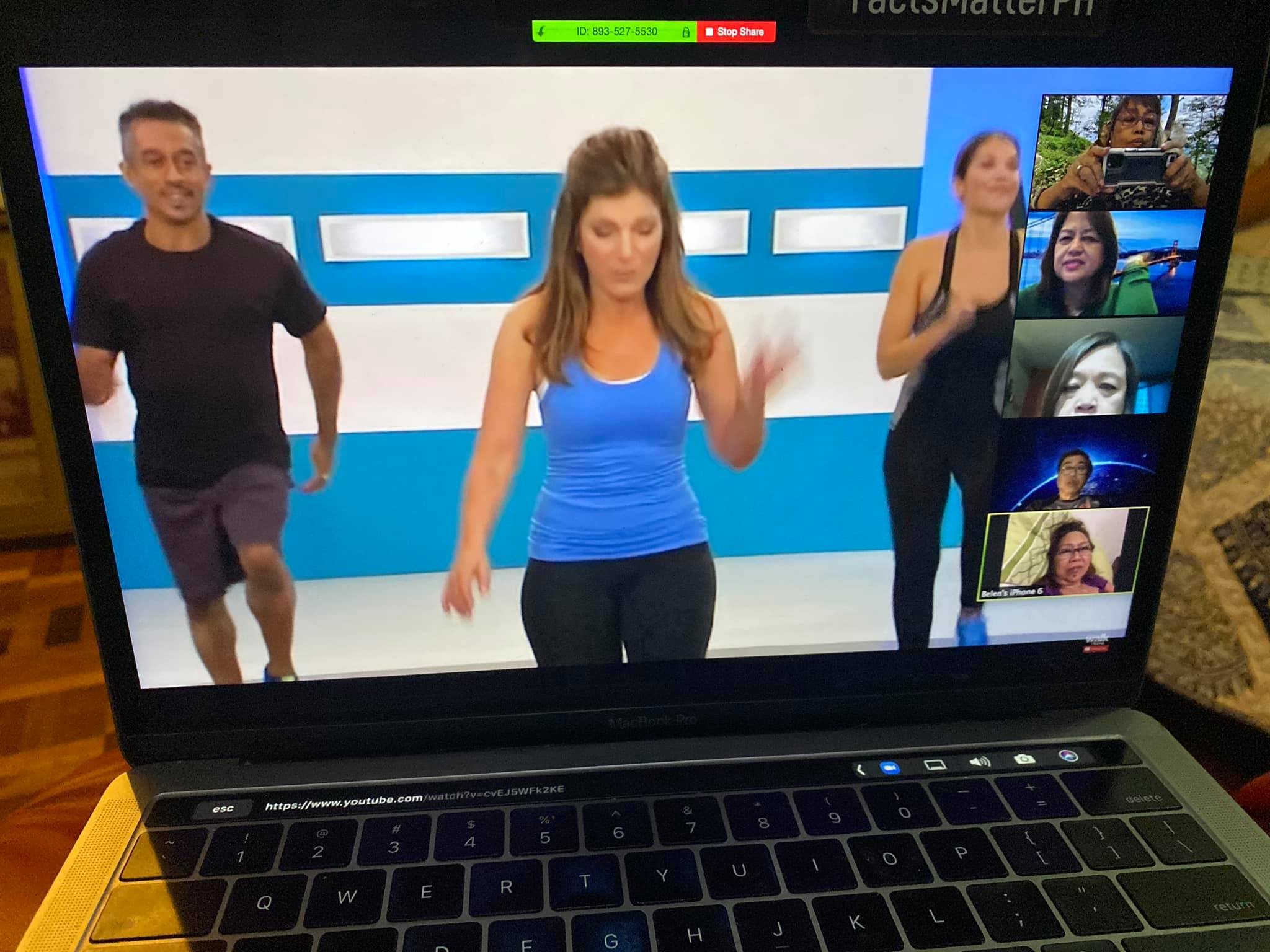 Adjusting to the self-isolation and remote working, including hearing news of coronavirus cases could bring anxiety, helplessness, anger or sadness. People want the face-to-face contact to affirm that we would be all right as long as we take care of ourselves.
Remote working apps and platforms gained a huge traction because of the work-at-home arrangement. Zoom is now the talk of the town as more self-quarantined individuals discovered that it could be more than a venue for videoconferencing, online meetings, chat and collaboration. One could "hang out" after a virtual meeting.
Though Zoom is free to use, I purchased the $14.95 (about P762)-plan for a longer meeting time for three or more persons. Zoom's free version allows up to 100 people to join a video meeting together for up to 40 minutes and unlimited one-to-one meetings. Who wouldn't want to extend the time to be together?
My husband hosted a Zoom meeting with his staff to see if they would like to meet online other than just chat on their Viber group. I helped him navigate through the "New Meeting" menu and copied the invite URL and shared to their group chat. But first, participants needed to download the Zoom Cloud Meetings app. Registration is optional if settings don't require it. Even if you don't need a Zoom account to join a meeting, you might as well register so you could also host your own virtual meeting. With an invite link, it connects the participant to the Zoom meeting through the app. The cheerful chatter and smiles of the over 20 people continued on long after the meeting was over. As a host, you could assign the host controls to another user and leave the meeting. If the original host is a licensed user, the meeting continues on for an unlimited time, even if the new host is a free or basic user.
If you look for "Zoom coronavirus" online, the search engine results lead you to several news articles on its use outside remote business meetings and online coursework. A concert of performing artists, a Frozen-themed birthday party, friends marrying are happening on Zoom. Aside from parties, people have tuned in to church services, meditation or art shows. They call themselves the "Zoomers." College students in the United States are going on Zoom blind dates. Even the House of Representatives used Zoom for a special session to deliberate the Bayanihan to Heal As One Act.
For sure, there are other video conferencing apps like Google Hangouts Meet, GoToMeeting, Skype and Microsoft Teams. Video chat apps on Facebook Messenger, WhatsApp, Viber and many more work, too. But why Zoom?
"Zoom is known for its reliability, avoiding long outages that discourage repeated use, and it doesn't have the latency that makes some services painful for extended conversations" says Jordan Novet of CNBC. Most of all, Zoomers, like myself, find it simple and easy to use. Excuse me, as I zoom in to another virtual party.
First published on Sunday Business & IT, March 29, 2020