It didn't feel right being in Singapore, holed up in a fancy hotel, and eating gourmet dishes while my two girls and husband remained stranded in the second floor of our house. I couldn't really concentrate on my media coverage of the Black Eyed Peas Concert yesterday because my mind revolved on the neck deep waters in the first floor. Our 3 cars are submerged in water. Our furniture, refrigerator and stove are also under water. Property damage alone is probably 3 million pesos if we include the cars. So that's how my day has been today.
I went online to make sure my family got food, looked around for rubber boats. Media with me like Tim Yap did relief goods coordination in Eastwood but there was no boat to reach home. I begged around for small boats to reach our neighborhood and finally by 4:00 PM, there were helicopters for food drops and 37 rubber boats. My family finally got food by 4:30 PM. That lifted my spirits up because I felt that going to a party with Apl.de.Ap just didn't seem right if I am not assured that my family is safe.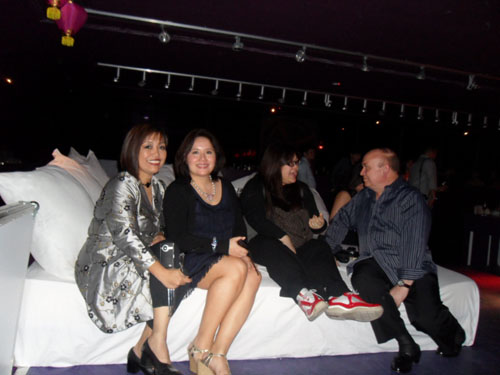 I am in Singapore for the launch of ""Take Me to the Philippines" a result of Secretary Durano's collaboration with Black Eyed Peas' member Apl.de.ap that began in 2008. Apl.de.ap even offered to create a music video for the campaign entitled, ""Take U to the Philippines." Ace and Apl both refined the campaign through time, adding elements to achieve the goal of hauling in more tourists to the country. ""It was hard work, but with Apl's support, we were able to pull through a great campaign.
This campaign is not out yet in mainstream media. I took this using my flip camera. DoT secretary Ace Durano mentioned that in a world that's predominantly driven by media, they are proud to produce a video that captures the essence of the country's beauty and interprets it into a hip and dynamic music video.
As I watched the video, I saw in Apl's eyes that his accomplishment was that of a Pinoy, beyond his persona as a member of the Black Eyed Peas.
Later that night, we moved to the Supper Club to hear him spin and a short interview, It was so short. We were given 15 minutes for a batch of 5 media people.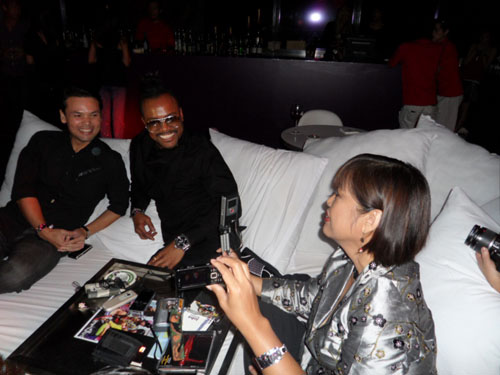 I wanted to get Apl.de.Ap to give a message of comfort to Odong victims. Instead he said " I would like to bring awareness to donate and help out."
I felt so much better after hearing his commitment to help out. I felt guilty trying to have fun here while my family is not doing well back home. A lot of Filipinos need help right now and Alp.de.ap is using his celebrity status to help his country. Here is the rest of the interview with Apl.de.Ap
Both Ace and Apl see the project as the spark needed to re-establish the positioning of Philippine tourist spots as global destinations. But during their stay in Singapore, Ace focused more on the campaign's impact on the Philippines.
Ace thinks that ""Tomorrow, we'll see the Filipino people patronizing our destinations over the tourist spots abroad. We envision Filipinos not just to know the tourist destinations, but to be proud of each destination."
It was great time bonding with Apl.de. Ap. It was a super exclusive party that we were not allowed to take photos once the party started. The rest of the Black Eyed Peas came along except Fergie. I loved seeing them dance while Apl.de.ap was spinning in the background. Really danceable moves. It felt surreal to be dancing with the Black Eyed Peas but it was fun. Their music is not just for the young but the young at heart like me.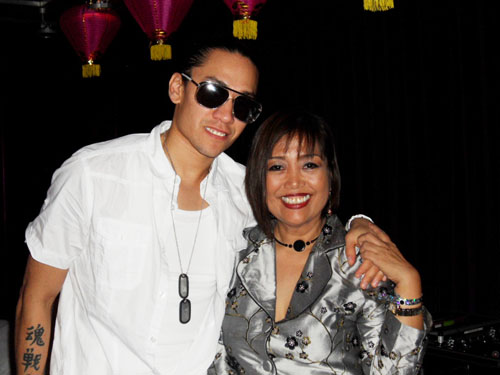 And if you are wondering why I lost weight, I use their music for my workout.