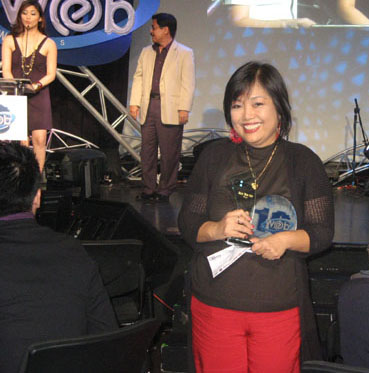 My blog , this blog, Touched by an Angel… Winning last year's Best website award for Blogs Category in the 9th Philippine Web Awards was enough recognition. Tonight, I told my husband that I was attending the [tag]10th Philippine Web Awards[/tag] to give support to my friends who were in the Finalists. I told him to stay home because I wasn't winning it this year.

But honestly. winning it again this year wasn't as exciting as last year. I wanted my friends to win. Not that I am ungrateful. I truly appreciate the award because it means more exposure for my blog. More exposure means wider reach to readers who might find comfort with my blog entries. The prize money alone subsidizes the cost of running The Compassionate Friends , especially now that the Worldwide Candle Lighting is coming soon on December 9. Yes, a little funding goes a long way.
Congratulations to all the winners of the 10th Philippine Web Awards and pinoymoneytalk.com for winning the People's Choice Award for Blogs.
Thank you to the organizers, Abe for taking all the lovely photos and Jayvee for cheering.
View photos of 10th Philippine Web Awards.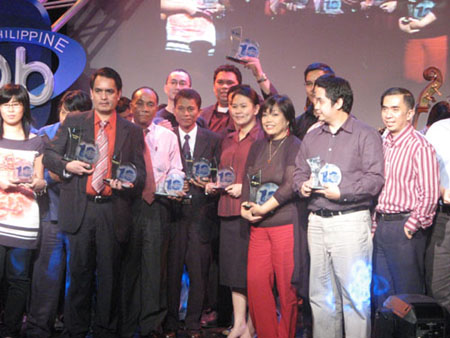 Posted in: Online Culture, Site News