We now have a website at prep2primedigital.com
With the advent of social media and the use of emerging technologies that now help drive marketing campaigns, companies that stay 'invisible' or under the radar on cyberspace are definitely at a disadvantage. More and more, as people (your current and potential customers) move online and into social networking sites, it is important — no, IMPERATIVE — that your company needs to be where they are, ready to provide information, answer their queries, as well as provide support in different situations. Being able to provide your valued customers with added insights that highlight the importance of your various products and services to their lives can spell the difference in terms of a longer-term relationship with them.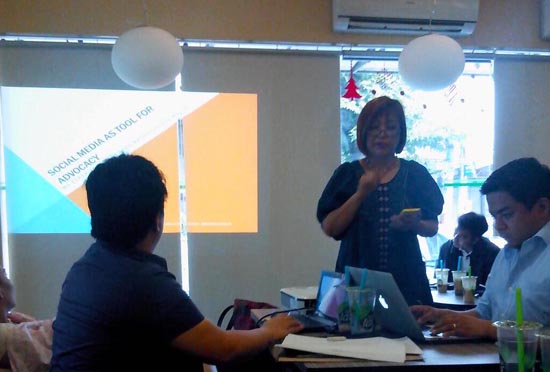 This is where we (Noemi Lardizabal-Dado and Jane T. Uymatiao) believe we will be of help in providing your organization with the insights, preparations, and programs based on a strategic plan that fully integrates the use of social media. I wrote more about how this shift to Speaking and Consulting will help sustain my passion for doing social media for social good. Jane writes about this new chapter in her life.
Here is a general background of the services Jane and I are offering:
We believe in providing each client with a tailored social media strategy – one that requires a thorough understanding of the industry in which the client operates, the nature of engagement required on social media, and the demographics and online behavior of its customers. For training programs and lectures, we provide anything that can be as short as half-day to 1-day lectures that you can integrate into your company's personal development or staff training programs. On the other hand, we can also work with you to develop longer-term, more detailed and focused courses of action in the form of consultancy services that will address social media, branding, or other topics in an in-depth manner.
1. Social Business Consultancy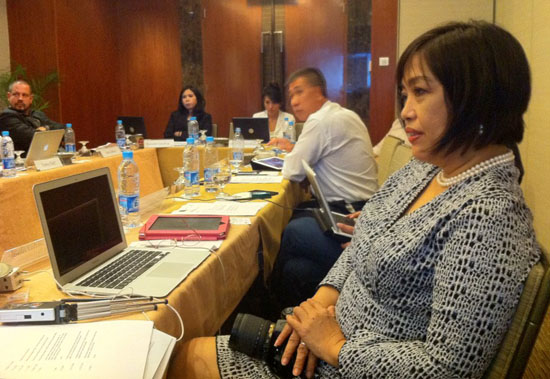 Social media presence is no longer a "nice to have" feature of your business. It is a "must have" to be present on social media and give personality and better customer service to your customers and clients. We can help you align your business goals with social media engagement. Applying a new philosophy and methodology to your digital approach will naturally make your business and your overall strategy…meaningful and social.
2. Social Media Resource Speaker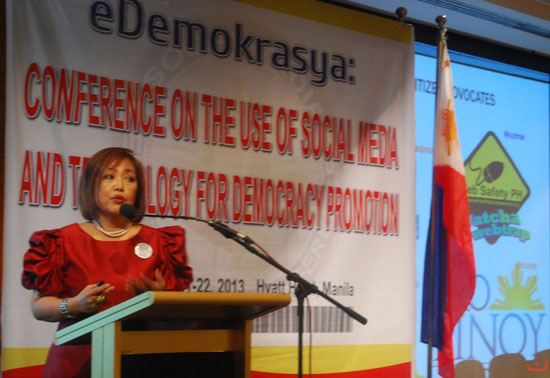 Speaking topics include:
a) Personal Branding: What you want to be known for
b) Brand advocacy- effectively turning customers into brand advocates is a company wide effort
c) Social media content
d) Developing a crisis communication plan
e) How to develop social-media enabled leaders in their spheres of influence
f) Using social media to advocate for social good (company advocacy work, disaster risk reduction;
g) Elements of digital citizenship
3. Pro-active Parenting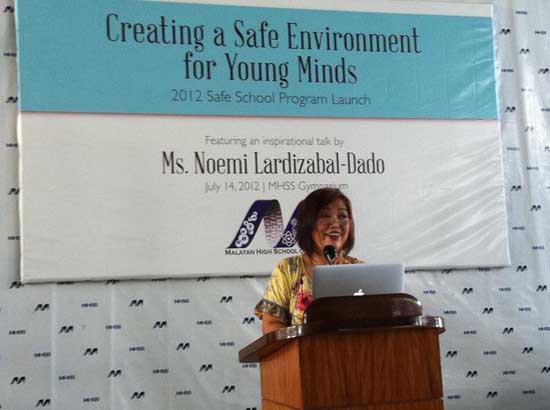 Speaking topics:
– A safe school program to prevent bullying, abuses and discrimination
– How to establish a digital trust fund for your children
– Teenagers: Why they Should Care About their Digital Footprint
– Parenting in a digital landscape
4. Reinventing One's Life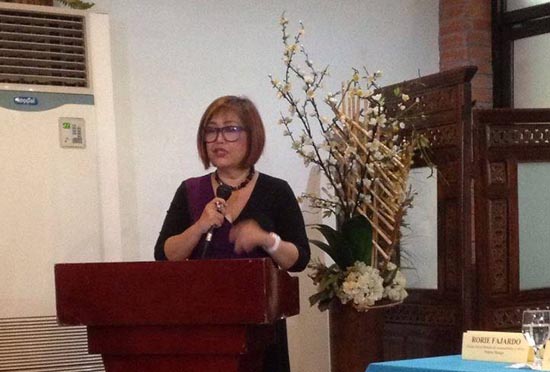 Speaking topics:
– Rediscovering Passion in One's Prime
– Learn the power of forgiving and letting go
– Loving and taking care of yourself
– Finding purpose and meaning in one's prime
– Developing a wellness mindset
About Jane and Noemi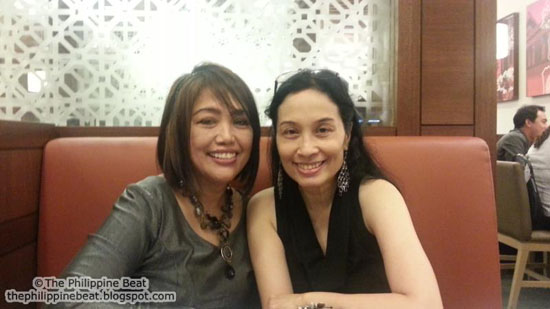 Noemi Lardizabal-Dado, known as @momblogger in social networks, advocates constructive engagement in issues on family & society. She believes making a difference in her children 's life means making a difference in the world by using social media for social good. As the social business consultant, she is responsible for the development of visions, goals, plans, and resources that align social media initiatives with business objectives.
Noemi studied Masters in Business Administration at the Ateneo School of Business with a focus on Corporate Planning in 1980-1983.
Jane T. Uymatiao is known in social network circles as @philippinebeat but she also has a global yoga community where she engages online as @yogajane. Her work background is corporate, having spent more than 15 years as an IT auditor and consultant at SGV & Co. and another 2.5 years as VP-Head of RCBC's Corporate Planning Division. She left to become full-time parent to their 4 children, during which time blogging and yoga became her passions. She is one of the early adopters of social media and now actively uses it to engage online with the social media accounts of brands, government, agencies, legislators, movers and shakers, and netizens. She is a strong believer in social media's role in effecting change for the betterment of a brand, a company or even a country.
Jane has a Master's degree in Business Administration, major in International Business with a focus on Strategic Planning, from the Wharton School, University of Pennsylvania.
With this new thrust, we will be able to achieve a better work balance, as we continue to earn adequately to sustain our advocacy and boost our retirement savings.
For more details about how Jane and I can work with you, please send me an Email at noemidado @ gmail.com or the form below