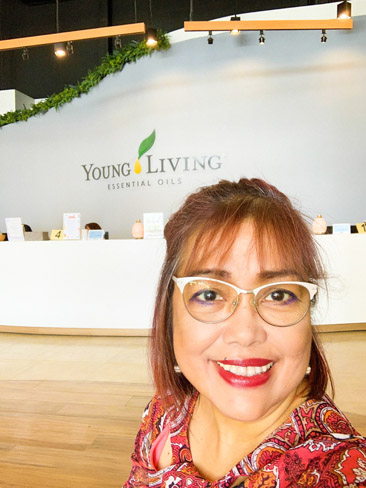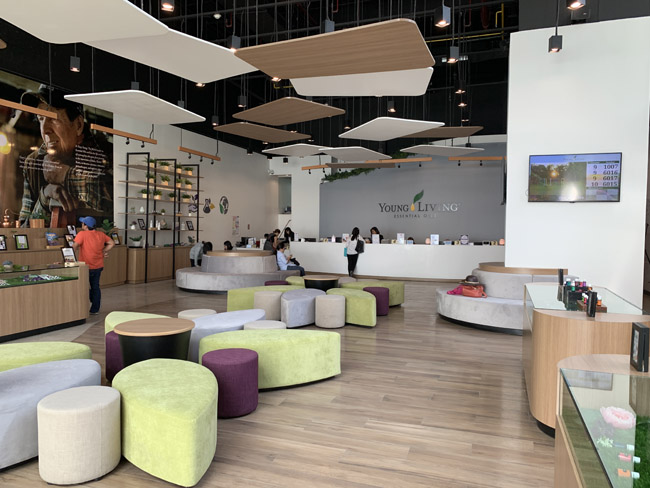 I have been a member of Young Living since 2018 after I discovered the primary benefits of essential oils in a healthy lifestyle. After the long anticipated wait, I am delighted to know that Young Living essential oils have finally made a home in the Philippines. I knew they arrived last November but I never got to visit The Young Living Experience Center in Bonifacio Global City until the media and bloggers meetup last week.
The Young Living Experience Center is a haven for all essential oil enthusiasts and a place where even the biggest essential oil skeptic could see for themselves what the big deal about these oils are all about. Here, all are welcome to experience the beloved oils first-hand, as well as be immersed with the wellness world of Young Living in its 25th anniversary.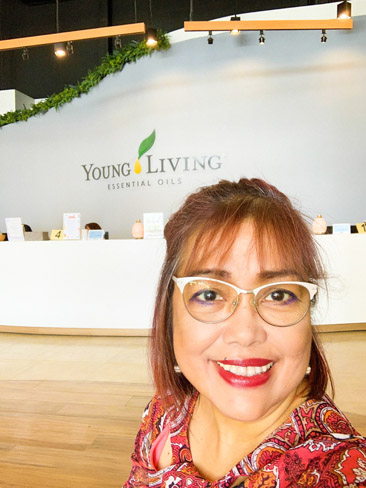 I got my starter kit (11 oils that support every body system plus extras) as an introduction to everyday essential oils. My friend Jane Uymatiao introduced me on how to use essential oils the proper way. Our group is the Southern Blends and it helps that we have a chat group that share the benefits and challenges of using essential oils.
There are two things to remember before starting to use these essential oils.
Always skin test an essential oil before using it because each body is different, so apply in a small area first. Apply one oil or blend at a time. Wait 2-3 minutes before applying another oil to allow the body enough time to respond before applying another oil.
Sometimes minor skin irritation may appear when applying essential oils to skin that has been exposed to cosmetics, personal care products, soaps, and cleansers containing chemicals. Some of them contain petroleum chemicals and may cause detox reactions like , rashes, headaches, light headedness and some discomfort. Should this occur temporarily discontinue use. You may need to do a cleansing program first.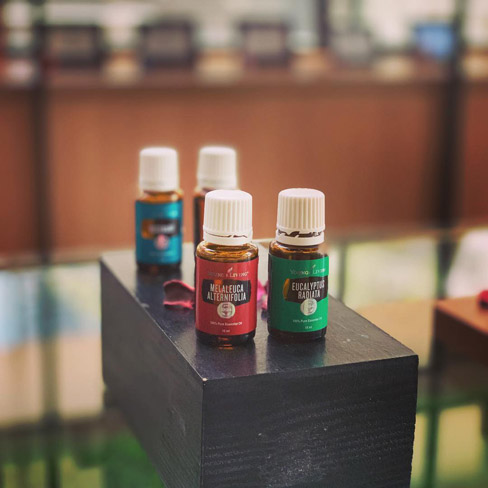 In a world that is on a constant state of rush and movement, using essential oils is a call to slow down, take deep breaths, rest, and be energized. For people who use Young Living, the brand calls to mind the calming and balancing atmosphere that its essential oils bring whenever they are used. Some of the most loved Young Living essential oils are the sweet-smelling and relaxing Lavender, stimulating Peppermint and grounding Frankincense – all regarded for their purity and high quality.
Be it applied topically or used aromatically, product users are passionate with how Young Living products not only benefitted their overall self-wellness, but how it has impacted and transformed the lives of so many people through the discovery of wellness and a life full of purpose and abundance.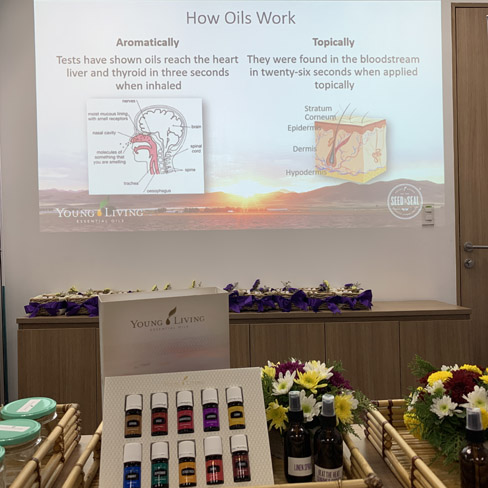 I have tested many essential oils and Young Living is one of two brands I like. The other brand is available in the USA.
The rigorous standards and sourcing discipline that Young Living has lived by for 25 years is what sets them apart from other brands. It sets the industry standards for quality and purity with its proprietary Seed to Seal commitment, which consists of 3 pillars – Sourcing, Science and Standards.
Sourcing

Sourcing the highest quality materials only from corporate-owned farms, partner farms and Seed to Seal-certified suppliers to empower the company to be a steward of the earth by sourcing conscientiously with sensitivity to community impact.

Science

With 180 years of combined research and R&D experience, Young Living's laboratory team tests samples internally as well as through 3rd party accredited laboratories. This is all to ensure that the company only creates pure and effective products that contain the cleanest and most innovative ingredients available.

Standards

Young Living upholds its commitment to do business responsibly – from sustainability sourcing, uplifting local communities to respecting and complying domestic and international legal rules, providing top-tier standards for sustainability.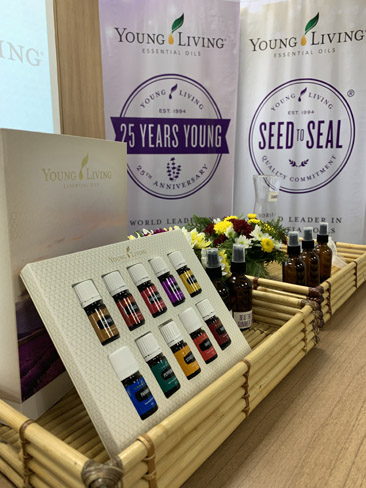 With these essential oils, I am able to do my Do-it-Yourself foot scrub or Linen spray.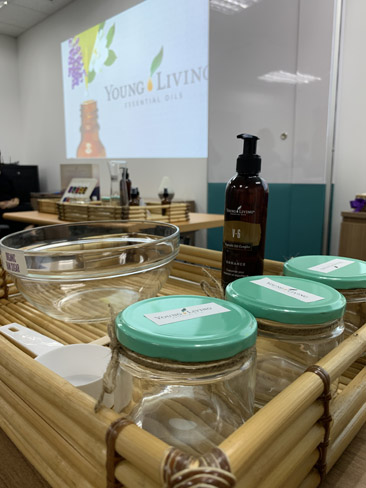 During the bloggers event, I got to make my own simple "Do It Yourself Soothing Foot Scrub" using organic raw sugar, V6 oil and essential oils.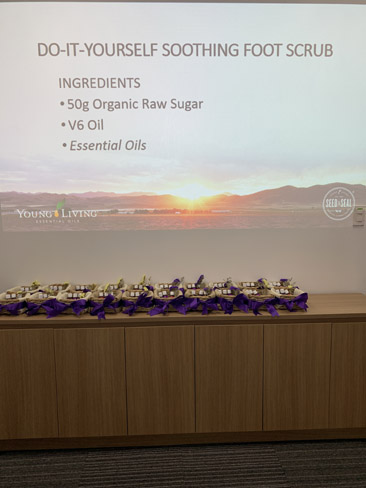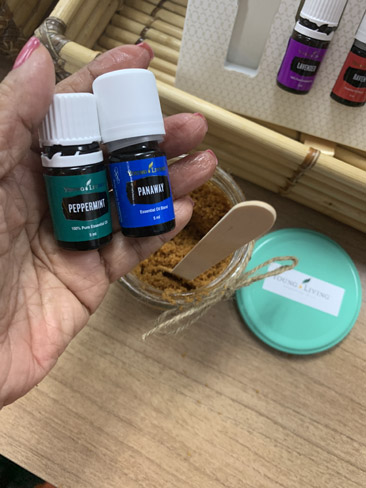 My choice was PanAway and peppermint. I love these two oils. PanAway is good for soothing muscle pain while peppermint is an added treat for soothing tired feet.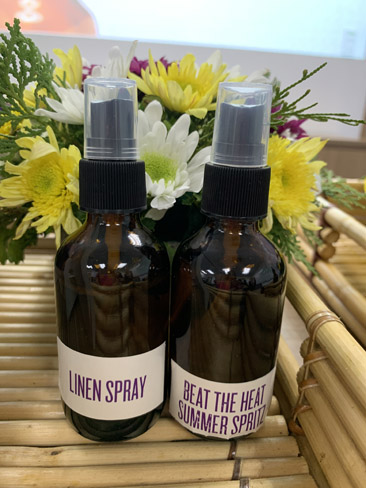 During the sumner, one can beat the heat by using the summer spritz. Try this recipe out.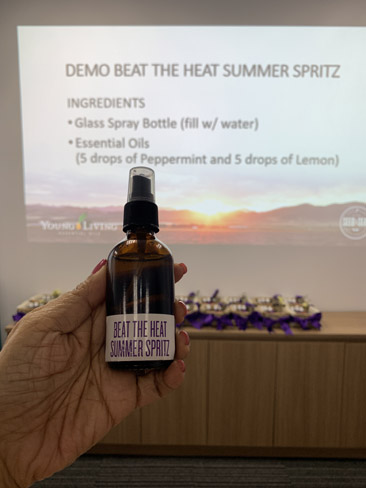 I love the additional oils I got from Young Living Philippines. These will surely come in handy when I prepare my own DIY Linen spray or just use it for my diffuser or applied topically.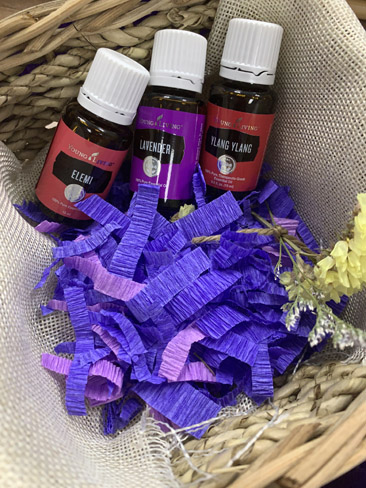 The Young Living Experience Center is located on the Ground Floor, Twenty-five Seven McKinley Building, 25th Street corner 7th Avenue, Bonifacio Global City (BGC) but you can also contact me for more information on how to be a member of Young Living Philippines. Or just ask me any question on how to use essential oils .