Mom blogger, making a difference in the lives of her children by advocating social change for social good.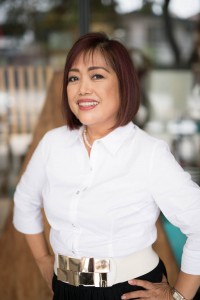 Multi-awarded blogger at aboutmyrecovery.com with other blogs at beautyoverfifty.net , pinoyfoodblog.com & techiegadgets.com
12 years experience as a social media practitioner
Consultant, co-founder , Prep2Prime Digital
@mombloger on twitter , making a difference in the lives of her children and advocating social change for social good
Features editor, Philippine Online Chronicles
Citizen advocate, blogger, editor of Blogwatch.tv, and BlogWatch.ph ,  a citizen media site
Advocating citizen engagement, emergency readiness, voter's education, feminist approach to internet governance
Coffee enthusiast at BenguetArabica.coffee
Tech-savvy since 1980 and over 23 years Internet experience since 1995
12 years as a blogger and social media early adopter (since 2006)
Resource person on TV & radio on social media issues
Page 1 | Page 2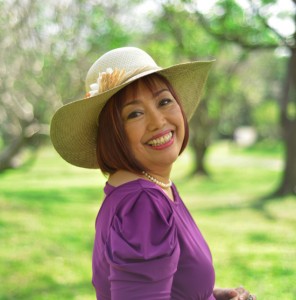 I'm Noemi Lardizabal-Dado (also known as @momblogger in Twitter), a Filipina , a homemaker, and an Editor of Blog Watch, a citizen media site. I am also involved in advocacy work and family recovery groups. I have 3 wonderful children: two girls who are now living independently from our home,  while my beautiful son, Luijoe, is forever 6 years old. I'm married to Butch Dado, my on-off boyfriend, a smart lawyer, my husband for 33 years. We've been together for a total of 40 years from the time we met as college students in UP Diliman.
This blog is about my "new normal" which I struggled to achieve after the sudden death of my 6 year old son, Luijoe on May 27, 2000. Still a work in progress, I am now in my renewal stage where my grief has moved on towards a positive resolution.
Inspite of my son's death, many wonderful things have been happening to me. Sharing the changes in my new life will be shown in blog entries. I want to offer hope. That there is a new normal after the loss of a child. Death is a part of life. I 've realized this place we live in is only a temporary place and that eternal life is in heaven. I am reminded by my son's words just before he died "when I die, I will be alive again!!". The pain of my son's death gave me this courage to pursue and fight for my goals in life.
This site is about me, my advocacy, grief journey , health recovery, parenting, marriage, and thoughts and opinions about any significant or insignificant daily events.
Resource speaker on these topics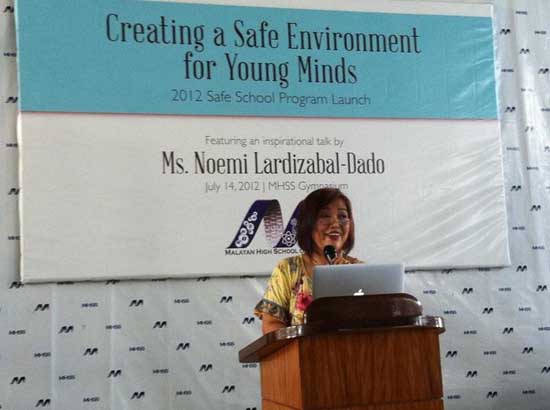 1. Parenting in the new digital age (includes online safety )
2. A safe school program to prevent bullying, discrimination and abuses
3. One should take the proactive approach to cyber bullying
4. On personal branding
5. Brand advocates
6. Social media engagement – Getting the most of your twitter experience
7. Preparing for empty nest with your spouse
8. Tips for household help
9. On teens and boyfriends
10, Digital citizenship
Other similar topics on parenting that were popular in my blog
1. Dealing with homework
2. Are you a Helicopter mom/Tiger mom
3. Time management
4. Teaching Financial responsibility
5. Teenagers: why they should care about their digital footprint
6. On sex education of my children (but this is my viewpoint..can be focused group)
7. Pamper me day
8. Marital love through the years and on second chances
And many more especially on adversities
My new normal
I am now involved in citizen media , emerging media and promoting children's rights, preservation of our environment and quality of family life through this personal blog and Blog Watch. (more of my advocacy work?)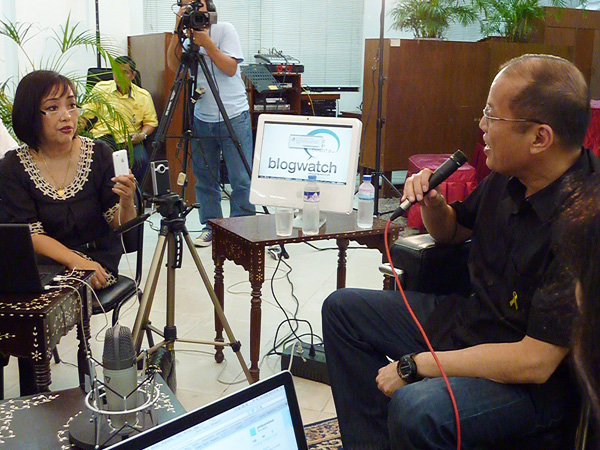 Working with children's rights and other passions are my way of keeping Luijoe's memory alive. I also know that my actions are a living tribute to my child. The single most powerful factor in starting my new normal has been the realization that death did not take all of my child.
Everything I had with Luijoe when he was alive still lives in me. He lives in every word and action I do for the rest of my life.
This is probably what Luijoe meant to say ""mama, when I die, I will be alive again". It is not just about the promise of eternal life. That "Love never dies".
But allow me to give you a 3 minute video presentation of the road I have traveled and continue to traverse:

Audio-visual presentation during the launch of my ebook
And the background of my life in the long version:
Internet

I have been online since 1995 and one of my first web project was Internet Safety for World Kids Network, a children's fun website where I drafted the 10 Golden Rules on Internet Safety. See that icon to the right? That 's supposed to be me.. LOL, I was called Robotica by kids around the world. Cute… As a concerned mother, I made sure my daughters were guided in the use of the internet. My daughter is known as the first Filipino Blogger in the Philippines. My second project was the website for the Manila Children's Choir. It's not online anymore but it was useful when the Vatican googled for children's choir in the Philippines. M, my second daughter got to sing in the Vatican with the choir and had a personal audience with Pope John Paul. Angel-luijoe.net was created to pay tribute to my beautiful son who died on May 27, 2000. I maintained a mini-blog in that site. The year 2002 was significant because it marked my entry as an entreprenuer. Together with L , we started Protagonist Webhosting which served the global market. Then on June 2005, Pinoy Webhosting was initiated to serve the local market and to make webhosting affordable to starter businesses.( I have since stopped the webhosting in 2010 to focus on my advocacy.) My other web project is the The Compassionate Friends, a grief support group for families who have lost a child or sibling.
Grief

I've experienced so many deaths in my immediate family. My mother died of breast cancer when I was in college. My brother, Ruben died of fulminant Hepatitis A in 1990 and another brother, Oscar died of AML-4 leukemia in 1999. My dad died in 2004 from stroke complications. Then my precious child, Luijoe died on May 27, 2000. Losing a child is the ultimate tragedy that can ever happen to a parent. My whole world collapsed on the day my son died. To even describe the pain is not possible. The pain is gut-wrenching and indescribable. My idea of grief was that one had to keep inner feelings to oneself . My role model was my father who was stoic and didn't talk much about losing my mother or his own son . He also neglected his health and at the age of 55, he suffered a stroke. My husband's idea of grief was to cry and talk about it. It took me 4 years to move on from healing to renewal. As long as I live and love, my grief remains. The pain is not as raw as the day he died. I think of my son and the beautiful memories we shared together. I miss him so much.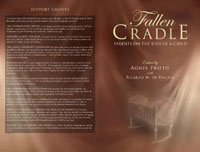 My story on Luijoe's life and death is a now part of "Fallen Cradle", a book of 22 stories by parents who have a lost a child. . Fallen Cradle can be bought at National BookStore or Powerbooks. (read more about Fallen Cradle)
It would be unrealistic to fully ""get over," completely ""resolve" or ""let go" of your child. We are only humans who have suffered a traumatic loss of a child with whom we had a physical connection and now search for ways to continue that attachment in a spiritual sense..
Marriage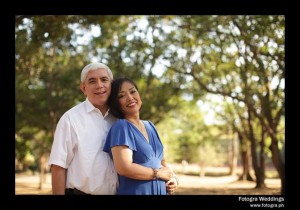 No doubt you have heard from the nonbereaved – "It's good you have each other." Good you have each other! In reality, what 'good' are we to each other? How does one grieving parent support and comfort the other? Our marriage suffered during the first few years after my son died. My husband and I had different ways of coping with our grief. He wanted to talk about Luijoe's death. I preferred to keep quiet and be by myself. This created a distance between us. By 2004, I felt it was time to leave him but a light appeared in my head that I needed to work things out. Perhaps it was God through my son's intercession that showed me the light. Today, we are in a loving and healthy relationship as we rediscover each other. It's like falling in love once again. We are the not the same couple that married each other 26 years ago. We are more aware of each other's mood-swings. Sometimes we may feel we are on an emotional see-saw – when one is up, the other is down. We offer time and privacy to grieve as individuals, and also time together without the other children. (This is our love story)
Page 1 | Page 2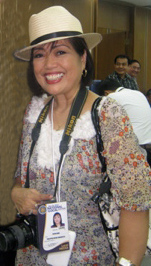 If you want to learn how to blog, watch this Youtube video of me and other mom-bloggers)