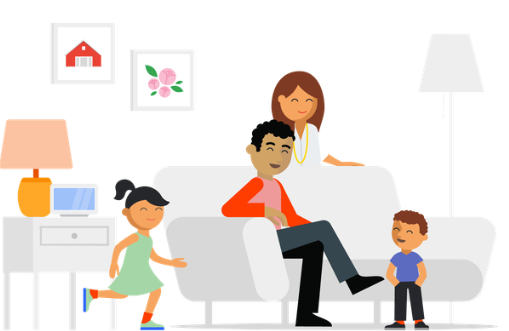 My five-year-old nephew is so excited to see his classmates when school opens in less than three weeks, it doesn't matter if he socializes with them on the screen of their tablets or laptops. Department of Education (DepEd) chief Leonor Briones confirmed that school year (SY) 2020-2021 would start on August 24, adopting blended/distance learning modalities.
Traditional face-to-face classes will not happen until January 2021, when limited physical classes might be allowed in low-risk areas.
Data from the Learner Enrollment and Survey Form showed that 8.8 million parents preferred modular while 3.9 million voted for blended learning, which combines different modalities: module, television and radio, and radio with online. To understand some challenges of the learning delivery modalities, I talked to three mothers about their kids' education — home schooling was Mec's choice, while Margot's child uses the blending learning approach of a private school. Angeline, a farmer based in northern Benguet, had no choice but to adapt modular distance learning from DepEd.
Individualized instruction in modular distance learning is useful in remote areas with limited internet access such as mountains. Learners use self-learning modules in print or digital format. They may need home visits by teachers for learners' remediation or assistance. If it is workable, students could reach their teacher via email, telephone, text message or instant messaging. Angeline told me the mothers with kids from kindergarten to Grade 3 worry that they might spend less time in their vegetable farms. Hiring teaching assistants or para-teachers to help parents who cannot monitor and guide their children is being considered by DepEd in the new-normal setup.ADVERTISING
The blended learning approach used by Margot's son in Grade 1 uses synchronous and asynchronous sessions. His classes in his private school started this month from 8 a.m. to 2:30 p.m. Lessons for the day follow the synchronous sessions done online with their teacher and classmates. Around 20 to 30 minutes of the synchronous sessions followed by an asynchronous session with a guided independent study is his routine from Monday to Friday. They have tasks or seatwork that they have to do on their own. If her son has a question, he could easily reach his teacher in their Google Classroom setup. Her time is spent seated beside her son because he's not too familiar with navigating the laptop, as most kids these days are more familiar with a tablet's touch screen, which doesn't deal with a mouse. It consumes too much of her time that she can't do other chores. However, she gets a respite during the many breaks in between classes.
Mec, who has been homeschooling her two kids for the past eight years, didn't doubt her ability to teach, but faced challenges in the discipline of having a system to facilitate instruction. In the time of pandemic, the approach changed because classes that are taken outside the home, such as robotics or music, are now done online. Enrolled with Homeschool Global in their Touch Program, Mec teaches everything unless she outsources materials. Even if her sons take online programs in math, English, science, computer and physical education, Mec reviews their progress and integrates it into other subjects. Attending workshops helps since she meets other families in a similar situation. I know some parents will start with the homeschooling system instead of the of the blended learning approach.
Parents working from home will now have additional work — providing tech support or guidance in their schoolwork. It is difficult adjusting meetings and other tasks with online classes. And considering that at most times, several kids in one family could use only one computer. Both teachers and parents will need additional workshops in the conduct of online classes. For farmers with young kids, they need teaching support, either from DepEd or their community. Private groups and individuals, along with the two big telecommunications companies in the Philippines, are helping students acquire gadgets and affordable internet connection, but this is not crucial for modular distance learning. While these challenges are still being addressed, parents and caregivers can look forward to this new arrangement as an opportunity to be a partner in raising kids with the school in teaching them necessary life skills.
First published at Sunday Business & IT