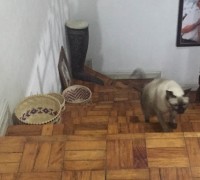 The professor explains whether the cat is going up and down the stairs.
Professor, my brain is flipping. Tell me, is the cat going up or down the stairs?

Chater explained that the cat image has two possible interpretations because of "the amorphous gray square at the top of the picture." He suggests we focus on "the angle between the plane of the staircase and the surface represented by this gray patch."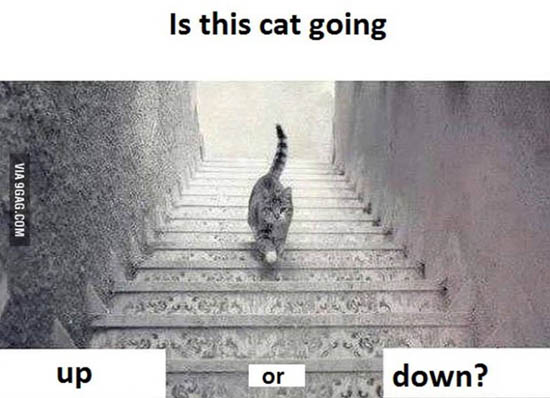 In my facebook wall post, some answered up or down. TJ Dimacali says "Duh, down. The cat's tail and the stair molding are clear indicators. Even National Geographic agrees with him.
Some viewers say the cat is going down the stairs because of the shape of the edges of the steps, while others say the image was taken from the top of the steps looking down.
While everyone is bent on checking the stair molding, I decided to ask Missy to help me with this question. She is quite an online cat as you can see in this photo below: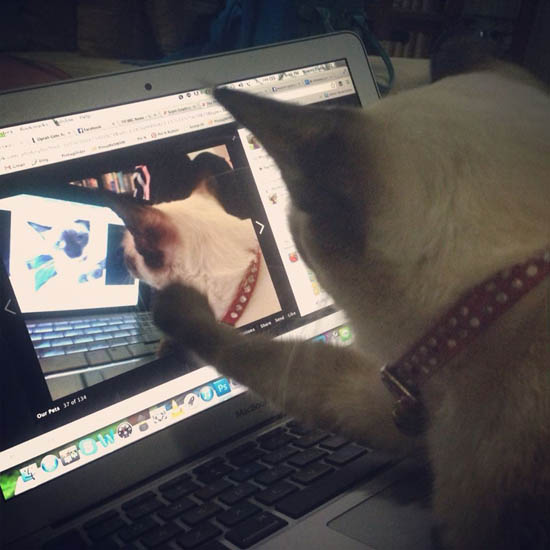 I called Missy to go up and down several times just to get these blurry photos. Here it goes.
Me : What does Missy think?
Missy purrs: The cat is going up the stairs. See my tail?
Me: Enough said.