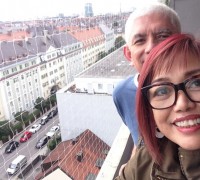 It was strange seeing it lighted outside the right side of the plane while darkness still covered the left side. Pretty soon, our Qatar Airways plane was hovering over the countryside in Germany.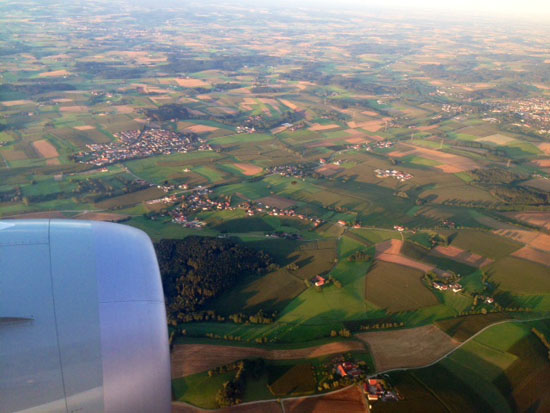 My daughter who wanted the window seat missed it all.
It took an hour and a half to reach our AirBnB apartment somewhere in Munich. I had reserved the apartment last April. Being a first time user of AirBnB, I did not have a track record but I had  social media accounts, passport identification to prove I was a real person. The thing was , the apartment had strict terms of refund. If I cancelled one week before, I will only got 50% refund. Well, I was sure to travel and I took the risk of paying in full. AirBnB actually keeps the amount we charged on our credit card before we arrived at the apartment. The owner does not get the full amount until we have settled in and accepted the unit.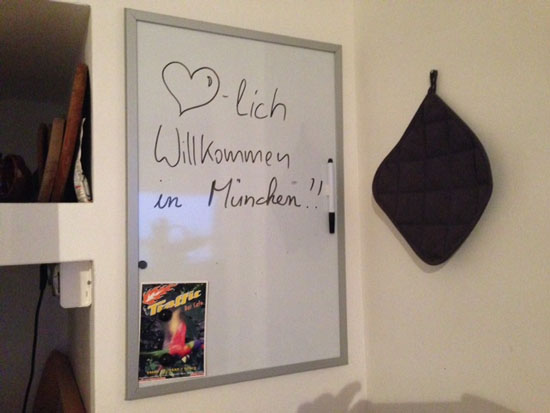 A welcome sign greeted us at the apartment. So far so good. We got a stylish studio-apartment with big balcony and a view.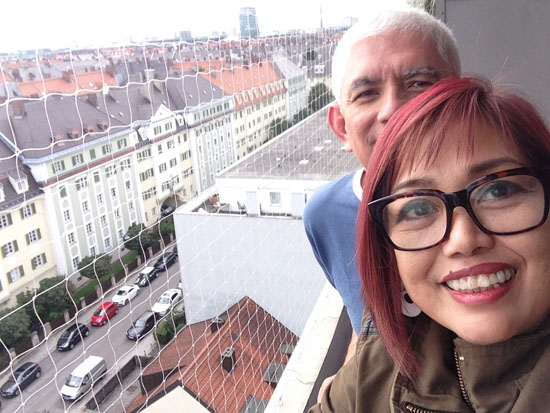 It was as advertised. Fantastic View-overlooking Munich. This was one of the more expensive apartments we booked but it was all worth it. Just look at that view. My family members were so thrilled.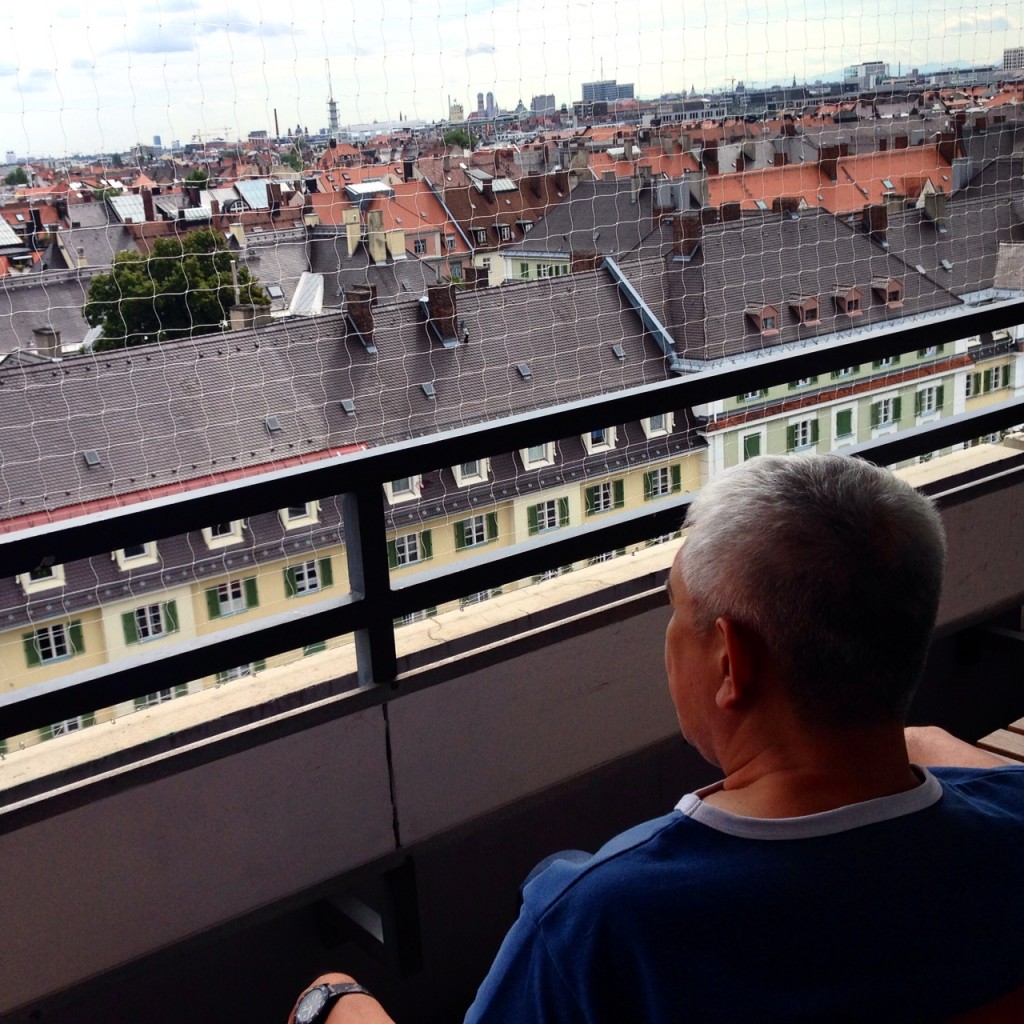 The first thing we did was to chill at our balcony. There is a castle nearby but we would need to ride a U Bahn.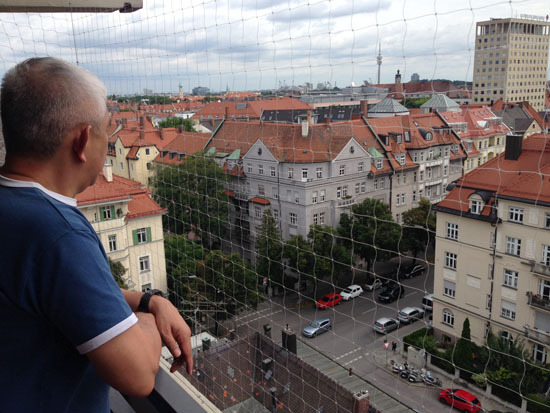 Big window front with fantastic view over Munich . The cityscape is not the usual skyscrapers I see over my hotel window. Our balcony was indeed very functional.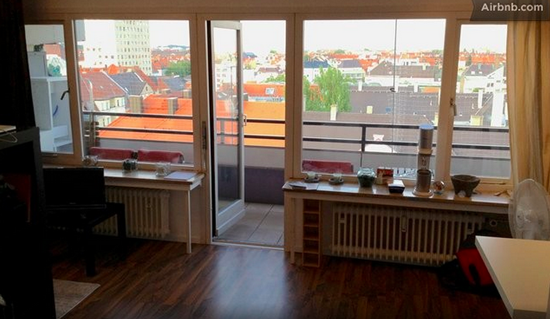 Figuring out the U Bahn was so confusing because there were many levels.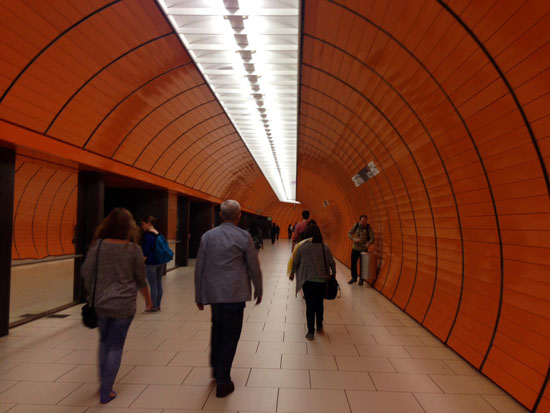 Once we knew where U1 Bahn was, it was a breeze.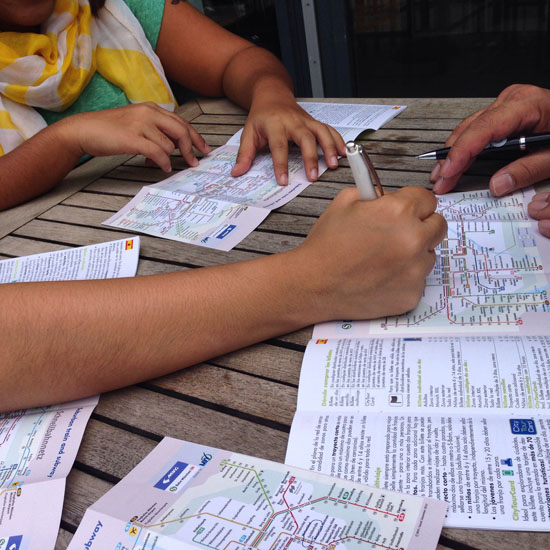 Lunch was at a touristy place at Viktualienmarkt. The Victuals Market was only a few steps from the Marienplatz. There was much to explore in Munich but we were hungry.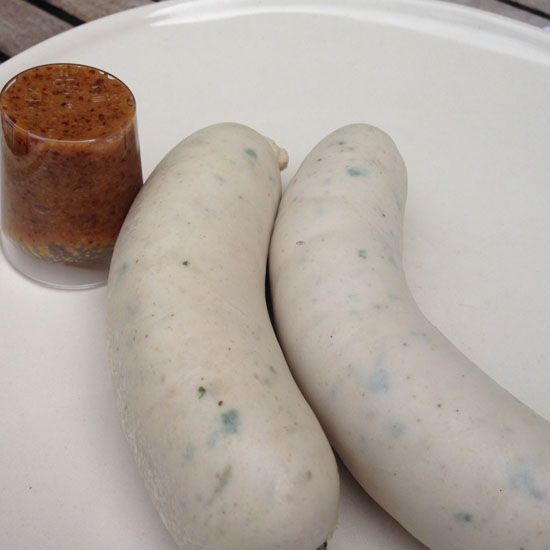 Oops, a wasp probably loved the aroma of the beer .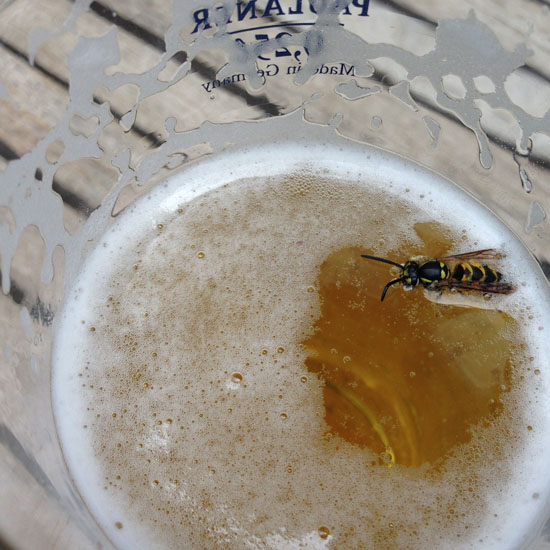 Following the hoofs of the purple cow, I got surrounded with rochocolates, baked goods, ice creams, clothes, espresso makers, picnic baskets goods, sports paraphernalia….to postcards. The queue at the cashier was so long that we could not buy a chocolate.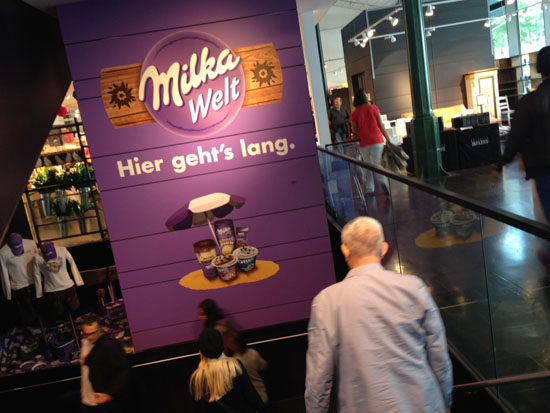 It was just our first day and obviously jet-lagged so we decided to head off to our apartment and rest a bit. I will let you know more about our AirBnB experience on August 21, our last day.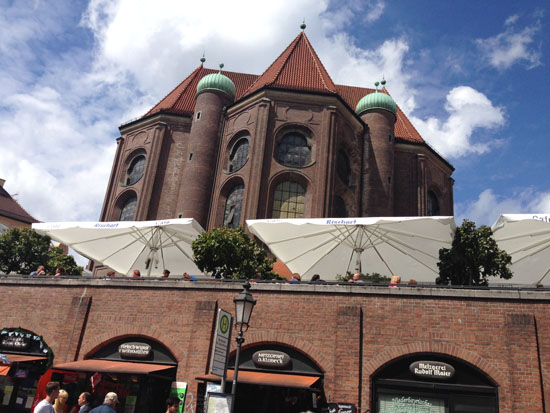 I can't believe I am finally here in Europe with my family.