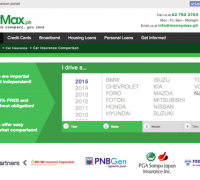 Every January, my phone reminds me to automatically renew my car's insurance policy. This year was different. I told my husband that I want to see the different rates among the top car insurers in the country. And instead of making phone calls, I checked MoneyMax.ph, a website that lets you compare car insurance premiums from different companies. A friend introduced me to this innovative portal mid-January while we had coffee and talked about careers, personal finance and technology. What great timing.
On the MoneyMax website, I put in the details of my 5-year old SUV and gave my email address and phone number to receive a quote for comprehensive coverage.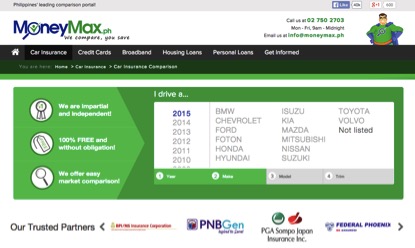 It is so convenient and easy to use. The following day, I was pleasantly surprised to receive a call from a MoneyMaxPH Comparison Advisor who confirmed my inquiry and answered my questions. After a few minutes, I received a quotation listing five insurers, which allowed me to compare my options more easily.
There are three major factors when choosing an insurance company. "1. Reputation: Ask around and see what others are using and judge by their experiences. 2. Financial Capability: The bigger net worth, the better coverage and service you'll receive. 3. Stability: Have they been around long enough and have weathered crises? Then chances are, they're stable enough to lean on in troubled times."
When faced with various quotes, it still pays to do your own research on the reputation, financial capability and stability of the insurance company. Choosing the lowest- priced car insurance company is easy, but I like to make sure the final choice is reputable enough and will cover you adequately after an accident or Acts of Nature. MoneyMax.ph partnered with some of the best insurers in the Philippines which makes it easier to find the right car insurance that fits your needs.
Among the quotes from my MoneyMax Comparison Advisor, Federal Phoenix seemed to be the most attractive. It has an affordable annual premium and a lower participation fee of 4,000 pesos. However, I don't decide based on the premium cost alone. I'd rather pay a few extra pesos and be assured my car insurer is there to pay when I file a claim. In the end, I chose Mafpre Insurance, because I am familiar with this company and have filed claims before without problems. I also appreciate their after-sales service where they send gentle reminders that my car insurance policy needed to be renewed.
It's good to see that the comparison quote shows the "Acts of Nature" cover. Back in 2009, I had no idea that the "Acts of Nature or Acts of God" was part of a comprehensive cover which led my husband to choose a low-cost policy because of the savings. I could not claim the "Acts of God" for one car when Typhoon Ondoy flood waters inundated our home. The Philippines has its share of natural calamities and even if one does not live in a flood-prone area, every car should get that protection.
I looked around for other users of moneymax.ph and arranged an interview with Jennifer Canoza, a wedding and events coordinator who drives her SUV from her home in Sta. Mesa to events in Metro Manila and as far as Batangas. Having bought her car in 2013, Jennifer relied on an insurance agent who recommended People's General. She had no problems with People's General except that she wanted to see if she can get a better deal from other car insurance companies.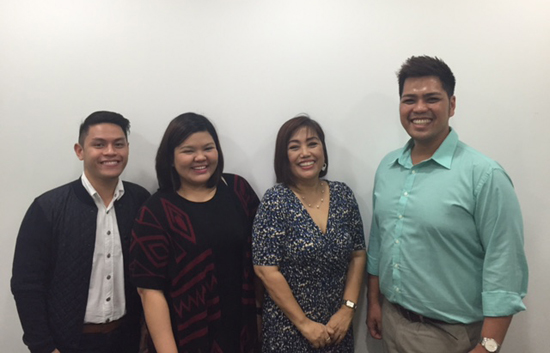 On the second year, her insurance agent gave a quote of 20,000 pesos. She researched online to check reviews of other car insurance companies. Besides finding a low-cost policy, she also wanted to buy insurance from a reputable company that responds quickly to claims. A friend told her to visit MoneyMax.ph. To her surprise, she received a call immediately from a MoneyMax Comparison Advisor upon submitting her request online. She was reassured that their quotations comes from the top, reputable insurance companies with a good track record.  The following day, she received an email with the quotation of five insurers in a tabular format. After more discussions with her MoneyMax Comparison Advisor , Jennifer chose Federal Phoenix for its easy installment payments and savings of four thousand pesos. Jennifer added that she liked the personal service of her MoneyMax Comparison Advisor who guided her every step of the way.
It's good to have a resource that lets you compare different insurance premiums, and provides advisors who can answer any question you might have about the policies. Let's see if MoneyMax has a better recommendation for me when I renew my car insurance in 2016.