"In the end, dear friend, it is always between us and God, not between us and them." Mother Teresa
Pain has been a great teacher. I guess I can relate to pain of others. Losing my precious son, my mother , father and two siblings opens my heart to others in similar pain. Last wednesday , I arranged a meeting with Chief Justice Renato Corona and Blog Watch. Many things have been said about this man. Mostly horrible things. I wanted to know what he was like. CJ Corona does not appear charismatic in his public appearances. Perhaps that should be the case because he is not an elected official. A friend thinks that CJ Corona " acts and speaks like a chief justice should – with utmost respectability and decorum after all, he is NOT a politician, concerned about "facade" or image."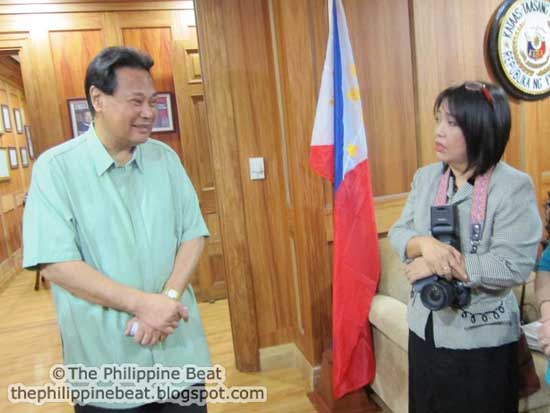 Talking to him offered me a glimpse of a mild-mannered man with soft spoken voice, but hurting from the demolition attacks from various interest groups. When asked how he felt from all these attacks, he said
""Nasaktan ang pamilya ko. Tao lang kami. Hindi ito madali. We are just human beings. We were insulted. Nilait kami on TV, on radio, in the papers. We were demonized. We were called names. My wife was demonized and we do not deserve this."
My heart fell. Here was a man vilified by the Court of Public Opinion. How does he cope?
""Napalapit kami sa Dyos. We used to pray individually. I have become spiritual."
Prayer was something that they used to do as a family but as the children got older, the practice soon fell through. Their US-based daughter joins the family prayer via Facetime. A priest advised him that to be blessed by God, one must learn to forgive. It must be difficult forgiving those that besmirched your private life and the family.
I believe in prayer. It's the best way we have to draw strength from God. I also know how it is to turn to God when things are beyond our control. I have been there, helpless with the grief engulfing my life. Lifting the pain to God makes one feel the weight of the world has been lifted off your shoulders. Turning our worries into prayer works, but we must leave it in God's lap and refuse to allow it to plague our minds. When things happen to me that are out of our control I try not to worry about it excessively, instead I offer my worries to God and trust that He will make things better for me.
This time around, I see Corona and his family are hurting from all the mud thrown about their private life , ""rather than a process to determine his guilt or innocence based on due process according to the rules of court."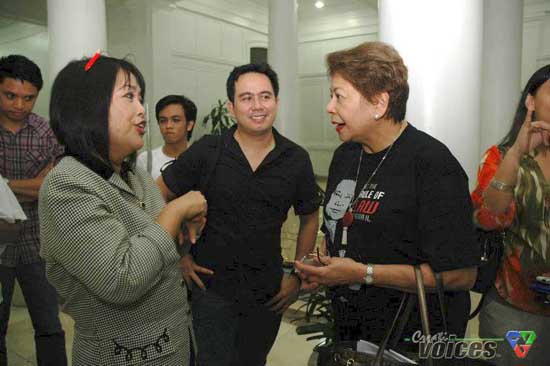 In those two hours I spent time with him, I was visibly moved with his sincerity that I almost teared. How could these unseen forces judge him when he has yet to present evidence? The horrible things said of Corona will have its day in the Senate Impeachment Court. Innocent until proven guilty. I just do not feel any bad vibes from this man. Now I understand the reasons why employees of the Supreme Court defend their Chief Justice. CJ Corona is highly likable person. I even met his wife , son and eldest daughter before the meeting and were all gracious and easy to talk to.
I am not saying CJ Corona is innocent. Let's distinguish between Corona the person and Corona , the public servant here. It is not my place to ascertain if he is guilty of the Articles of Impeachment. That is the job of the Senate Impeachment Court.
Whether the Senate Impeachment Court delivers a verdict of acquittal or conviction, CJ Corona will accept it. He said, this is not a decision of men. In the end, he says ""God will decide."
(Hope you read the posts written by other bloggers who got to talk with Chief Justice Renato Corona)