The ultimate test of a moral society is the kind of world that it leaves to its children.
— Dietrich Bonhoeffer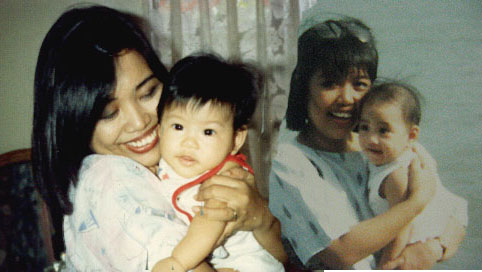 The brouhaha of the alleged child abuse committed by Willie Revillame and the filing of a child abuse complaint at the fiscal paved the way for the approval of an important legislation that will protect the rights of children against abuse. The bill, ""An Act Promoting Positive and Non-violent Discipline of Children" authored by Reps. Susan Yap and Bernadette Herrera-D was approved in the House of Representatives on 3rd and final reading last April, the month of the Willie Revillame brouhaha.
Perhaps it was the public awareness over child abuse issues that awakened the minds of our dear legislators.
Now comes the President with good news. The President issued Executive Order No.53 that strengthens the government initiatives for children's protection from different forms of abuse — physical, sexual, prostitution, child labor, neglect and other relevant forms of violations. This EO 53 is created to amend the existing Executive Order No. 275 that was issued in 1995 and formed the Committee for the Special Protection of Children (CSPC).
Under the new EO, President Aquino organized CSPC, an inter-agency body that directly acts and coordinates with different agencies for the precise implementation of Republic Act 7610, also known as the Anti-Child Abuse Act.

This also directs monitoring of investigation and prosecution of cases that violate the Anti-Child Abuse Act and other child-related criminal laws.
That is certainly good news from President Aquino's government. On my Human Rights day article "Who will speak for the children?", I hoped that a clear agenda pertaining to Filipino children's welfare will be established by the President.
I am grateful that our president took time to strengthen the law against child abuse that includes child labor; children-victims of sexual abuse and commercial sexual exploitation; abandoned and neglected or children without primary caregivers; children of indigenous cultural groups; child-victims of disasters; children in situations of armed conflict; street children; and, children in conflict with the law.
This is just the first step toward the shift of cultural and generational ways of child care. These are the future citizens of our country that offer hope. As Gandhi once said "if we are ever to have real peace in this world we shall have to begin with the children. " If we don't stand up for our children, then we don't stand for much.
You and I must all contribute to make the world worthy of its children.