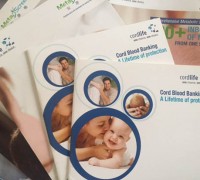 Sixteen long years have passed and I miss my brother so much. It was in August of 1996 that Oscar , my brother was first diagnosed with Acute Myelogenous Leukemia, or AML-M4. My family worked very hard to support Oscar in his search for a cure, spanning hours and hours of research and inquiries through the internet and electronic mail. The technological advantage resulted in many blessings, especially when he qualified for a clinical trial in the  National Institute of Health in Bethesda, Maryland. Oscar made the brave choice to undergo a stem cell transplant, knowing that there was a 50-50 chance he would survive, and that he had to take that risk. It was his second remission. Still, our family remained optimistic. My youngest sister was a perfect match.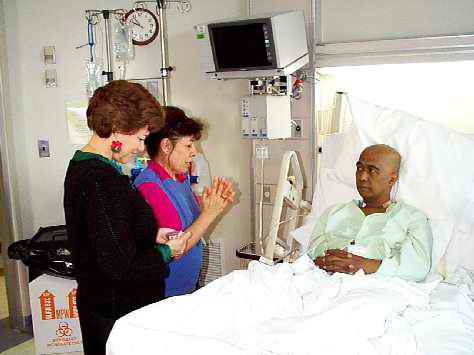 My brother at National Heart, Lung, and Blood Institute, Bethesda, 1999
The stem cell transplant NIH, Bethesda, Maryland was a success but infection set in. Oscar died a few months after his stem cell transplant. Perhaps, my brother helped pave the way for stem cell therapy today.
Just before Oscar died, he told me "I am glad we didn't have to spend all our inheritance". The clinical trial in NIH was totally free except for board and lodging including plane fare. There was an option to go to Singapore and Israel but it would cost us 10 million pesos. You will have to remember that stem cell transplant was still so new then.
My brother's struggle with leukemia, the stem cell transplant is one reason I want to share this new discovery.
Banking baby's cord blood
I got to attend a forum about the CordLife Medical Philippines Inc. and it offers hope to those with history of cancers and other illnesses in the family.  Cord Life is a private cord blood banking facility provides a full suite of cord blood and tissue banking services including the collection, processing, testing, and cryo-preservation of cord blood stem cells and tissue. When I speak of stem cells, I am not referring to  controversial stem cell therapy from sheep or embryos. Cord blood is a rich source of Hematopoietic Stem cells (HSCs) which are responsible for replenishing blood and regenerating the immune system.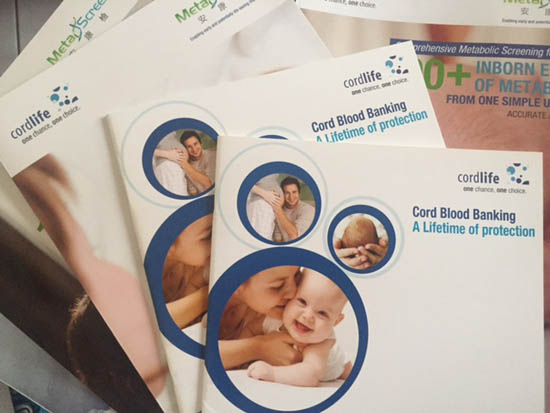 The list of stem cell treatable diseases continues to grow at a rapid pace and parents may want to consider saving cord blood stem cells of their baby . As a parent, we want to protect our family. At your baby's birth, you have the unique opportunity to safeguard the health of the ones you love by storing your newborn child's cord blood stem cells. Though there is literature on "Why Save Cord Blood?" , it would help if a doctor would explain the importance of stem cell treatment. There are a wide range of diseases that are treatable with stem cells derived from cord blood and other sources of similar type of stem cells (Haematopoietic Stem Cell), like bone marrow and peripheral blood, including stem cell disorders, acute and chronic forms of leukemia, myeloproliferative disorders, and many more.
I will not explain anymore on the importance of stem cell treatment but you can read more about it from Makati Medical Center's work on stem cell technology . (Makati Med is an active member of the International Society for Cellular Therapy (ISCT), a professional association that provides scientific and technical support for laboratories engaged in cellular therapy. It is also actively engaged in prospective clinical trials with US-based companies.)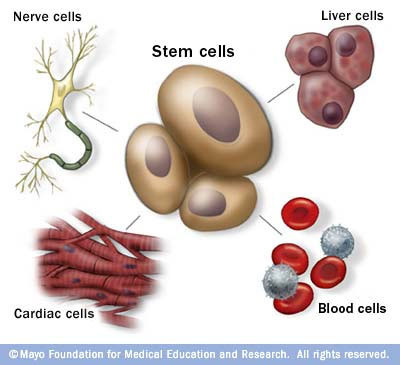 Why store your baby's cord blood?
If you could protect your newborn baby against these diseases in the future, would you do so? Why consider?
There are ten reasons to store your baby's cord blood:
1. a biological protection for the whole family.
2. 100% match for your baby
3. Can treat more than 80 diseases including leukemia and lymphona
4. Benefit from future emerging treatments
5. Exclusive use for your family
6. Painless and risk-free to the baby and mother
7. Once-in-a-lifetime chance to collect
8. Higher chance to match vs. bone marrow transplants
9. Lower rejection rate in transplant
10. Peace of mind- immediate availability
The decision has to be made before the birth because the cord blood has to be stored right away after giving birth. You never know when you might need it or not. You wish you would never have to use it but at least you have something to go back to. Just like insurance.
Imagine, the possibility of looking for an exact match. It costs $30,000 and one has to be waitlisted for as long as two years. I know it might not seem so important to some parents but you might be more convinced if some of the conditions are true to you.
1. History of cancer
2. Cardiac problems
3. Difficulty having children (because getting a stem cell match might be more difficult. Out of 5 siblings, only 1 of us was a perfect match)
4. Mixed race have a unique genetic combination.
CordBlood Network protecting 3 generations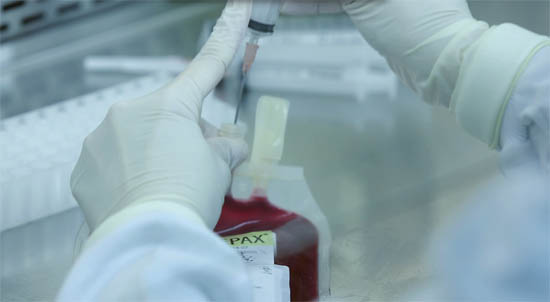 Unlike other cord blood banks that provide basic cord blood banking for only your child, CordBlood Network, a Cordlife initiated programme will assist in the search for a matching cord blood unit should the need arise for your child, his/her legal guardians and maternal and paternal grandparents. With the CordBlood Network, you can now protect three generations of your family by storing your baby's cord blood with Cordlife.
Storing your baby's cord blood is a means of protecting the health of your child now,and into the future including your family . Of all the decisions a parent can make for their children , choosing to store their cord blood could turn out to be the most important. You can find out the different payment modes to fit your family budget.
Before checking out Cordlife , consult with your doctor to understand more about stem cell therapy and Cord Blood Banking.
Visit their website http://www.cordlife.com/ph/ to know more about Cord Blood Banking or contact them at (02) 470-1735/332 1888 or email [email protected]