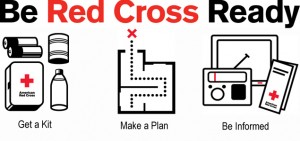 A cascade of feelings has been triggered in each one of us as the devastation brought by the earthquake and tsunami in Japan is shown on TV. The images of death and destruction are everywhere. How do we explain natural disasters to our children, and how do we fulfill our role to protect and nurture them?
I remember the strong earthquake in 1990 that struck Northern Luzon and also affected Metro Manila. My children were below four years old then. As the earth shook beneath me, I could only think of my two children left behind at home with their caregivers in Pasig. Were they traumatized? I was in Makati then attending to a property for lease. My only connection to them was the landline, which failed to make a connection probably due to others like me checking up on their families. There was no time to lose but to brave the traffic in EDSA. The two girls didn't seem terrified but in the next few days, one daughter scribbled what seemed like an earthquake scenario. I took it as a sign that she wanted to express her experience. Speaking to her calmly, I explained that earthquakes cannot be predicted but I will do all my best to keep everyone safe. To give assurance, I initiated earthquake drills at home and showed them the earthquake kit by the door.
When storm Ondoy struck our home, I was in Singapore. I read a tweet from my daughter ""Oh no, flood is entering our house and mom is not here." I managed to call home, trying to check if my husband was there. He was home. That got me thinking that the kids were so used to me being in control during times of crisis. I failed to involve their father to give them the same safe feeling at times like these.
Allow me to share some thoughts about caring for our children and ourselves during difficult circumstances:
continue reading, Parenting through natural disasters
Here are preparedness guides that you can download too: