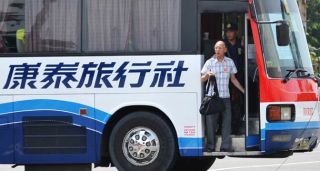 Arriving in Manila as a tourist in another country and to hear deaths of tourists in my own country was just so sad and shocking.
I just arrived from Kota Kinabalu at 10:00 PM tonight. I knew about the hostage taker Sp Rolando Mendoza when I read twitter updates at around 3:00 PM, the time I checked out from the hotel. It alarmed me that it started at 10:30 AM and still not much progress on whether the hostage drama would end. My husband said that a person like that is unstable. That should have been a warning signal for the negotiators.
Boarding the plane back to Manila at around 7:45 PM, I had no idea that a bloodbath ensued at 7:30 PM. There was no wifi at the Kota Kinabalu airport for me to monitor the hostage drama. Never in my wildest dreams did I imagine it to end in bloodshed. The bad news was relayed to us when my husband and I sat inside our taxi cab.