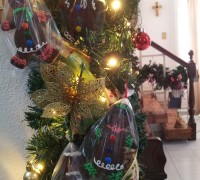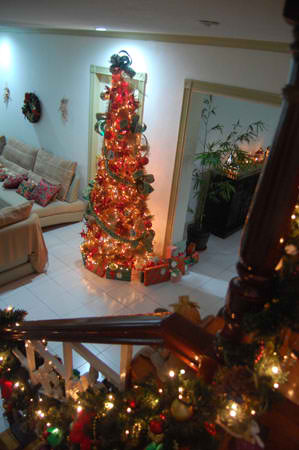 Sparkling and dazzling lights dance around our Christmas tree. Hundreds of tiny lights run along the garlands like waves stretching all the way to the second floor. The girls' bright red and green Christmas stockings hang on the garlands, just waiting to be filled up with yummy candies and goodies on Christmas day. These pretty colored things make me happy as I recall fond childhood memories.
It is not the pretty lights and brightly colored tinsels that excite my kids during the holidays. The spicy aroma of cinnamon, nutmeg, mace and molasses that wafts all the way from the kitchen to their bedrooms bring warm childhood memories. For the past 23 years, I have been baking Gingerbread Man Cookies during the first week of December. They associate Gingerbread cookies with Christmas along with the magical memories tied with it.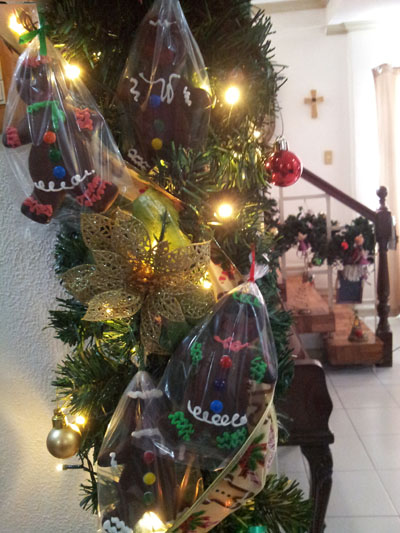 Baking Gingerbread cookies was not a childhood tradition though. It must have been mom's last Christmas season when I first met the Gingerbread man cookies lying on our dinner table. Mom's Sally's Bake Shop In Cebu often experimented with new products, and as a default taste tester, I took a bite and loved it. Mom died a few months later from breast cancer. Perhaps I wanted to bring back my mom's memories during the Christmas season by sharing something about her with my kids who never knew her. I decided to experiment with the Gingerbread Man Cookies. The recipe was a challenge because she did not leave any behind. Knowing my mom, she probably got it from Betty Crocker or in one of her baking books. After a lot of trial and error, I modified the original recipe and called it my very own Gingerbread Man cookies. Most gingerbread recipes contained too much ginger which children did not like. To add a magical touch to the Gingerbread cookies, I concocted a tale of the running Gingerbread Man.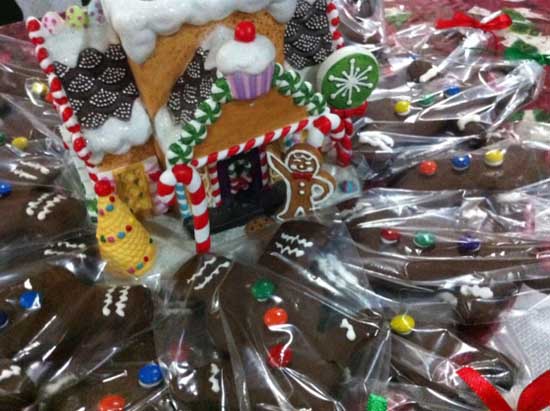 As soon as the first batch of gingerbread men cookies are baked, my kids' eyes lit up, so eager to eat them. I beg for patience because I want to read a story first. What I do is place a cookie on a plate and then gather my three kids around my arms. I bring out the picture book of the "The Gingerbread Man" and read it aloud to them. The story revolves around a baker who bakes a gingerbread man for his wife and himself. The gingerbread man comes to life, realizes his creator's plans for him, and runs away. Everyone in town tries to eat him but he just keeps evading them until finally, a sly wolf tricks him into walking right into his jaws.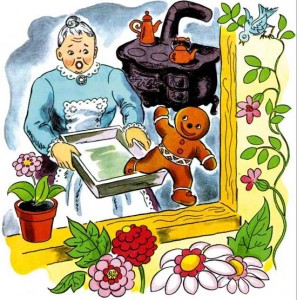 As soon as the story ends, my children runs towards the plate, now even more excited to eat the first gingerbread man of the year. To their surprise, the plate is empty. "The gingerbread man has escaped, find him!" The kids scramble all over the room searching for the missing gingerbread man until they find it hiding among the books or by the computer keyboard.
The kids are adults now and much too old for gingerbread games. I forgot how they found out that the gingerbread man never really ran away. I confessed many years later that I asked one of our helpers to hide the gingerbread man while they were distracted by the story. Were they bothered by the tale? One daughter says "that doesn't keep me from feeling a little warm and fuzzy inside as gingerbread men bake in the oven and the house gets filled with the aroma of molasses and spice. I really should get around to learning how to make these cookies. This is a tradition I'd like to pass on to my children.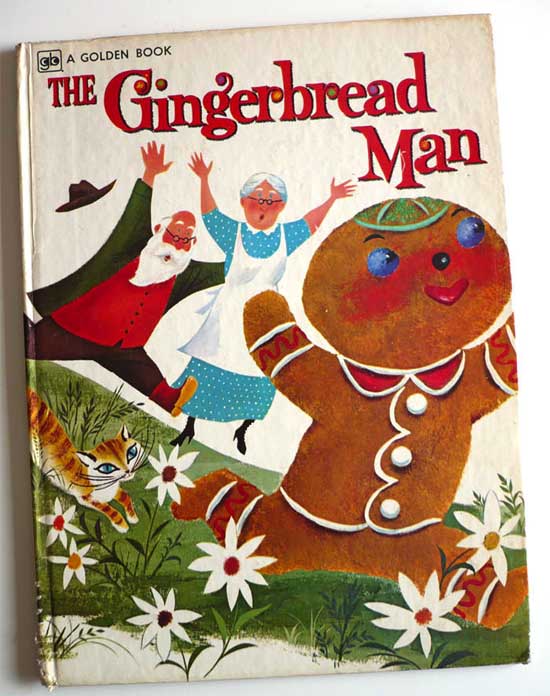 Though I don't read the Gingerbread Man story anymore, I hang the cookies up as decorative edible items on the garlands of our kitchen and dining room. The kids share the cookies to their close friends or give it away as gifts.
This is just one of our special Christmas tradition in our family. Each family develops its own traditions. Sometimes we start new traditions, keep treasured traditions or discard a few that no longer apply. The thing that makes each holiday memorable is the unique spin your own family puts on tradition. Tradition is more than a right way to do something. The small rituals and customs that are repeated from year in and year out give our family something to anticipate While some traditions are passed on from generation to generation, I brought some of the old, added a few pieces of new and tweaked yesterday with today in hopes of creating another memory for tomorrow. These memories last forever.