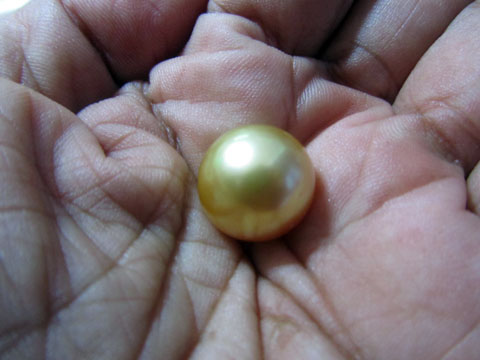 June, my birth month is almost near. I know what I want. Of course, Pearls. I can never have enough. The pearl is the queen of gems and the gem of queens. Well, I might not be a queen but I am definitely the queen in the eyes of my husband.
Years before I got engaged to my boyfriend (who is now my adorable husband of 25 years), he planted a kiss on my hands as he slipped a pearl ring with two little diamonds in it. He can be romantic like that. I think it was our "steady ring" to show how serious he was with his love. He was just a law student then and I bet he must have crossed oceans to get one for me. I loved it so much that I wore that pearl ring everyday until he replaced it with a diamond engagement ring. Of course along the years, I have collected a few pearl accessories.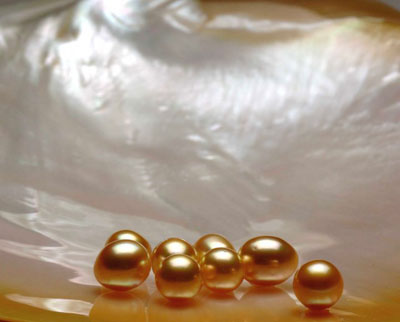 I thought I had seen all the Pearls in the world until the
golden pearl
was introduced to me at a Jewelmer event. This golden pearl is the most gorgeous South Sea Pearls I have ever laid my eyes on. The luster is stunning. I have never seen such shimmering brilliance. The price of a pearl strand shocked me a bit but I thought, perhaps a golden pearl ring or pendant might be more affordable.
"These gems will eventually be handed down to our two daughters", I told my husband , trying to justify the investment of the Golden pearls.
After my visit to the colorful world of the Pearl Farm in Palawan, I understood the value of this Ultimate Orient- the Philippine Golden Pearl.
Let me take you to a tour to the creation of this golden pearl.
This golden south sea pearl represents the triumph of collaboration between man and his environment. A pearl farm must , by necessity of its goal, remain a pristine environment. Oysters must live and thrive in clean, moving water, with constant tidal patterns and temperatures.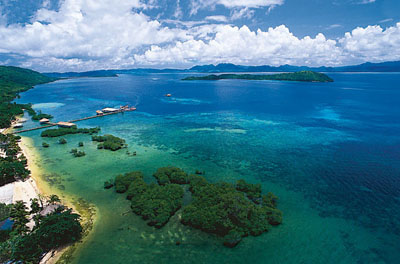 I witnessed the beauty of Palawan, its golden sunsets, the corals in clear blue waters, the Pearl farmers and the serenity of the place that all played a role in the creation of the Golden Pearl. The visit to the Pearl Farm, chatting with some of the marine biologists, the divers , staff and JB , managing director of Jewelmer made me value the marine diversity of the Philippines and the need to respect our environment.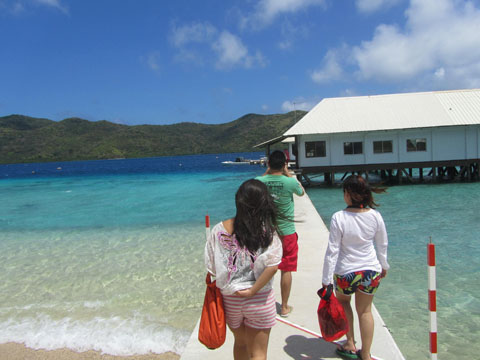 Read More »The beauty of the Philippine Golden South Sea Pearl