I was four months pregnant in 1985 with my eldest child when I heard the devastating news that my father suffered a serious stroke at the age of 55 years old. Being in Manila while dad was in Cebu, I didn't know if he'd recover from the massive stroke. I took a leave from work and flew to Cebu, crying all the way to the airport. I thought dad was going to die anytime soon so I needed to be there.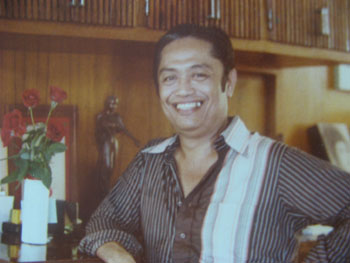 Dad did recover but he was not the father I knew. He had a foul temper. The stroke left him with a speech impairment called aphasia. He had difficulty expressing himself or comprehending spoken words. Words he spewed out could not be understood. When he meant a thousand pesos, he's blurt out "A million pesos". The good news was he could understand written words.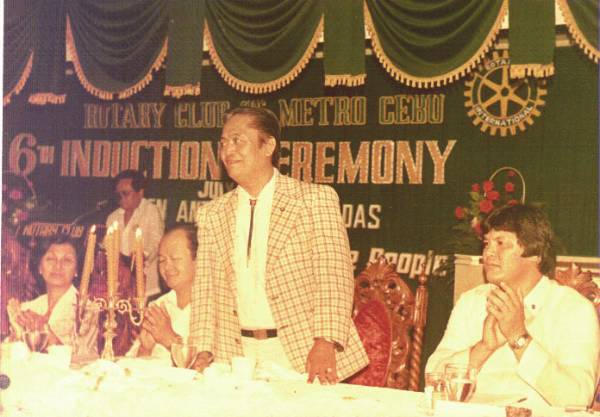 Looking at my once active father reduced to a frail man depressed me. I felt my father died because his personality changed. When a loved one dies, we mourn our loss and learn to move on with our new life soon after the funeral. Rituals of letting go help us in coping with the loss. Tears are shared during the wake. A eulogy helps us treasure memories. There are the anniversary dates to celebrate in the coming years. In the normal process of loss through death, most of us are able to support a bereaved friend or family member and help them find closure over their loss.
Ambiguous loss
Ambiguous loss is defined as " the uncertainty that occurs when people must deal with the unresolvable physical or mental absence of a family member. " According to social scientist Pauline Boss , there are "two kinds of ambiguity according to Boss. One kind is where the body is missing, as in a plane crash, and the other kind is where the mind is gone, as in Alzheimer's disease."
My dad was not struck with mental illness . The serious stroke that left him with a speech disability and at times his mental faculties appeared to be gone at times. We all experienced a loss of the dad we once knew. My siblings and I were left to cope with learning how to live with a father "who is physically present, but psychologically and emotionally different". The question that often lurked in my mind was "What social rituals exist to deal with this loss that is so real, yet so difficult to grasp?"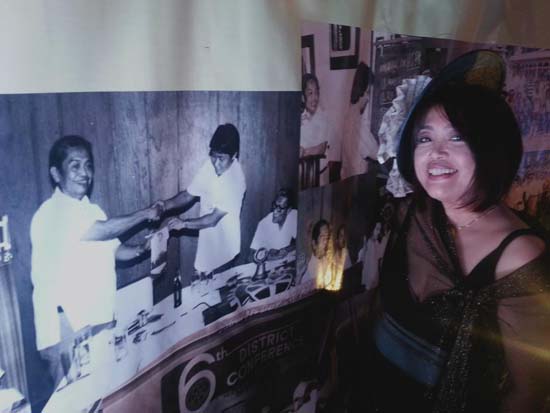 I saw for myself how the number of "friends" slowly drifted apart. Dad was just too difficult to understand. Perhaps they did not have the patience to understand him. The few remaining friends (bless them) were always around when dad called for a birthday celebration or a small party at home. One indeed knows their friends when we are at our lowest.
Our energies were now focused on understanding aphasia and learning how to teach my father on how to communicate with us through written words instead of verbal communication.
This 'ambiguous loss' I felt in witnessing my dad grapple with his speech was mainly the loss of dealing with his ability to speak and coping with the pain of how his friends slowly left him. Feelings of sadness, anger and uncertainty overwhelmed me. I hovered between the hope and hopelessness of dad's situation. Dad was there but not really there.
I never knew how my father felt but one thing he taught us was that there is life after a speech disability. While we coped with our ambiguous loss, dad helped us deal with it by learning to live a new life. This life now revolved around his grandchildren and our bakeshop, activities he would be too busy to handle if he were still an active businessman.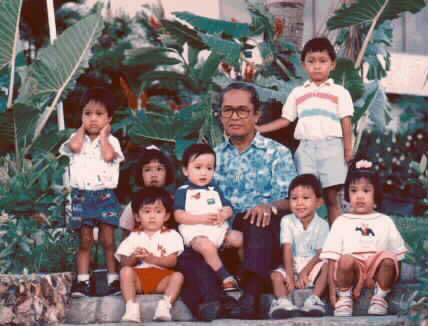 Dad lived for 18 more years after he suffered a stroke.
Most of us may face "everyday life and catastrophic versions of ambiguity". For instance, family members may be mentally absent because they are busy with their computer work or addicted with computer games. The unncertainty is " the stress of not knowing if a member is in or out of the family."
Where is Robredo?
Now I see it in the news. The family members are dealing with the uncertainty of Sec. Robredo's whereabouts. There is a feeling of hope and hopelessness because there is no closure yet. The nature of the loss is such that there is no possibility of closure or completion. No body has been found. At this point, presence of friends is comforting. Prayers offer consolation not only for the family members but for those who loved him. After posting the prayers of tweeps in BlogWatch.tv, I can see how concerned the citizens are over the safety of Sec. Robredo and the two pilots. It is the third day and hope is dimming fast.
Today I can only offer prayers of hope and a miracle.