""Always remember this: 'A kiss will never miss, and after many kisses a miss becomes a misses'." John Lennon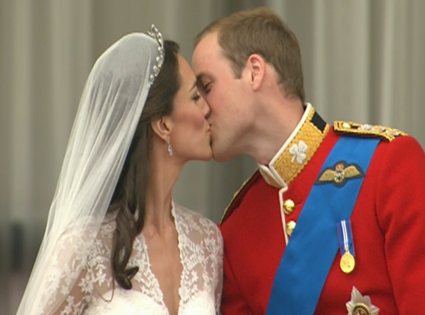 Any wedding makes me feel so giddy and romantic. Next week, my husband and I will celebrate our 26th wedding anniversary so I am feeling quite romantic. My husband and I were watching the Royal Wedding. Well, I told him to watch it with me.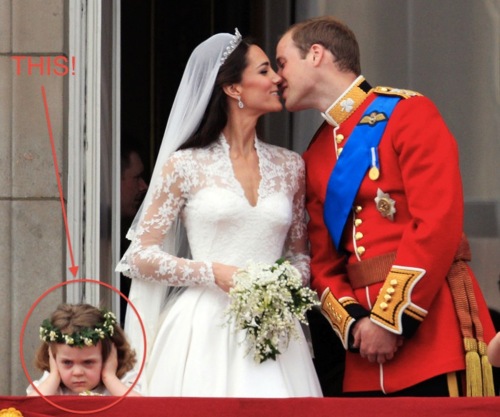 (Photo via abc)
He sat just in time when Kate and William came out of the Buckingham Palace to kiss.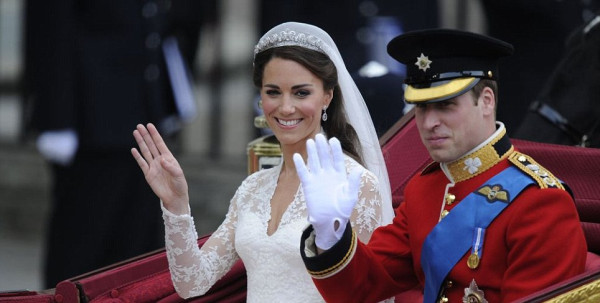 The first kiss seemed so tame. I guess they were feeling overwhelmed. When they kissed for the second time, my husband teased me. Haha , I think the second kiss was longer and more endearing.
I am happy for couples in love who tied the knot especially those that have had long engagements. Kate and William were together for 8 years . I know how that feels. Butch and I were a couple for 7 years before tying the knot. No wonder they are thrilled to be married. They have gone a long way. I read excerpts of the book, "Will and the Real Girl" from the Vanity Fair. "The path of royal love rarely runs smooth, and Prince William and Kate Middleton certainly stumbled along their way, not least over all the other gorgeous young women in the prince's orbit. "
Their message shows their sheer joy after all those challenges:
"We are both so delighted that you are able to join us in celebrating what we hope will be one of the happiest days of our lives.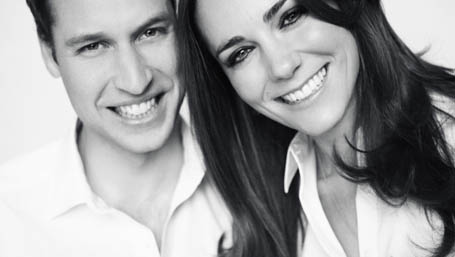 An official photo of Prince William and his fiancee Catherine Middleton, released April 28, 2011. (Credit: Mario Testino)
The affection shown to us by so many people during our engagement has been incredibly moving, and has touched us both deeply. We would live to take this opportunity to thank everyone most sincerely for their kindness." , a statement from Kate and William.
They even wrote their own prayer which I hope they will remember throughout their marriage when the going gets rough. Here is their prayer which all newly wedded couples should also bring to heart:
Prince William and Catherine Middleton have written their own prayer:
God our Father, we thank you for our families; for the love that we share and for the joy of our marriage.

In the busyness of each day keep our eyes fixed on what is real and important in life and help us to be generous with our time and love and energy.

Strengthened by our union help us to serve and comfort those who suffer. We ask this in the Spirit of Jesus Christ. Amen.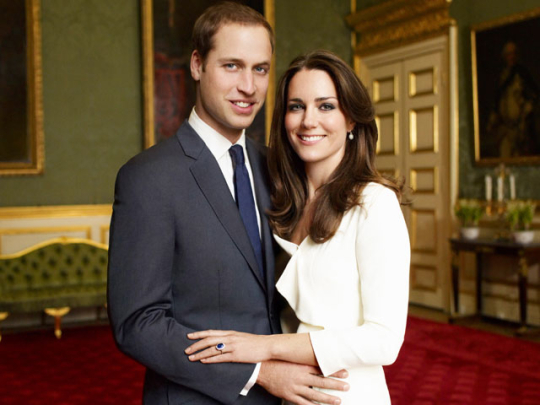 While everyone else is busy with this Royal Wedding coverage, I curated photos and some Twitter reactions as the Royal Wedding unfolded.
BBC Breakfast compiled on the best bits of the wedding of Prince William and Kate Middleton.