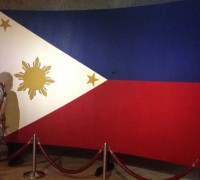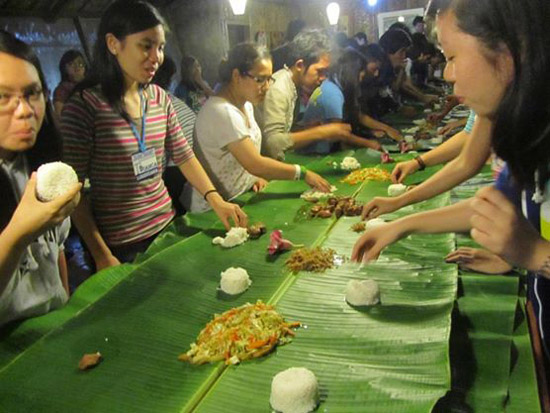 Ang sarap talaga maging Pilipino. Masarap ang kainan . Masarap ang tawanan. Masarap ang kantahan. Masarap ang mahalan .
What do foreigners see about our Filipino culture that we take for granted? I watched this video on Bakit pati ibang tao, napapamahal sa Pilipinas? which features foreigners living in the Philippines, sharing their observations on Filipinos and our culture. The video touched me so much that I found myself welling up in tears…out of love of country.
Anna Rabstun-Baylosis is one of the foreigners in the video. She is a Russian, married to a Filipino with two children. She has been living in the country for two years now and proudly embraced the Filipino culture so much that she not only speaks and understands Tagalog quite fluently, she also sings in Tagalog. In the video, she lovingly reminisce about the 500 pesos worth of phone cards that her husband spent to call her daily. "He did not just buy phone cards…he really took care of me", Anna adds. It must be our sense of humor, our wonderful culture and the colorful heritage. Anna adds that "It's so personal here in the Philippines. There is no handshake, there is kissing and hugging."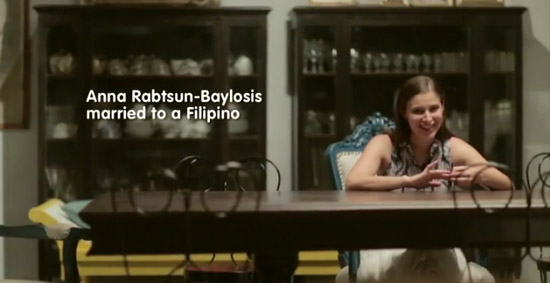 A few weeks ago, I was seated next to Henry, an American expat who gushed to me how much he loved Kare-kare. adobo and the karoake singing. I thought he was just being polite. See how much I take things for granted. I was surprised when he stood up to sing "Ikaw Na" that I recorded it below.
Wow, he sang with gusto! IKAW NA, Henry!
Almost everyone in the Philippines loves to sing. It is one great way to relax and for others a way to cope during tough times.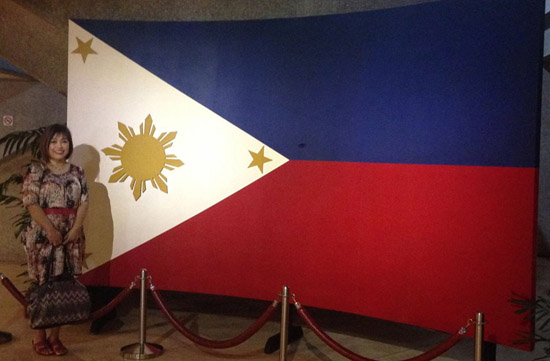 As a citizen advocate, I often see some criticisms online that focuses on the negative side of the Filipino value system. There is the ambivalence of the "bahala na" mentality but it can actually have two sides. This Filipino attitude could be the root of the positive value of risk taking, entrepreneurship, and social responsibility."
A people's will to take chances and risks, no matter what difficulties and problems the future entails, is necessary for a nation's growth and destiny. Bahala na could be a genuine faith and trust in Divine Providence that also presupposes a self-reliance (pagsasarili) that took the form of People Power in the EDSA revolution. Bahala na was a positive and nationalistic virtue for Jose Rizal, who believed that Filipinos could no longer rely on the Spaniards, but only on themselves and on God.
That is the positive way of looking at the "Bahala Na". "When negative bahala na prevails, nothing ever gets done. Potholed roads, uncollected garbage, countless unsolved murders, carnaping and smuggling remain year after year. How many have ever been arrested, convicted or jailed for wanton murder or for notorious graft and corruption?"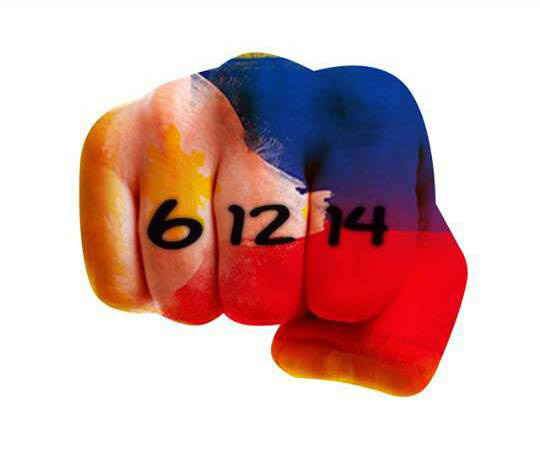 There is so much goodness in the Filipino values and traits that I want to work with that. Positive traits speed up progress. I believe we should all step up and and ask ourselves , what can I do for my country? We are all doing our part and beyond our duty as citizens of this beloved country through our advocacies. Consistent, committed courageous people have changed the world as Mae Paner, my fellow advocate says.
Shall we?
Bukas ay Araw ng Kalayaan, ipagmamalaki natin kung bakit ang sarap maging Pilipino.