update January 3: UPCAT online posting will start at ten pm; posting of list at admissions office will come later.
Update 2: UP Officials say UPCAT results will also be posted outside the UP Diliman Office of Admissions before 12 midnight. (via GMAnews)
Education would be much more effective if its purpose was to ensure that by the time they leave school every boy and girl should know how much they do not know, and be imbued with a lifelong desire to know it. ~William Haley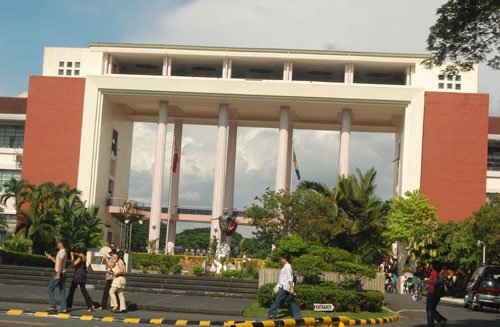 For some reason, I am getting referrals for ACET ( Ateneo College Entrance Test) and UPCAT ( UP College Admission Test). Then now I recall at this time seven years ago, it was a nerve-wracking moment for my eldest daughter, wondering if she made it to the better universities. Well, daughter number 1 made it to Ateneo de Manila. My last experience with college entrance exams came when my daughter number 2 passed UP Diliman in 2005. Waiting was agonizing. What made it worse was the servers often crashed making it a more frustrating experience. My daughters felt that their future seemed brighter if they studied either in UP or Ateneo. Indeed, studying in Ateneo or UP opened doors for them and it was their choice to enter it or not.
I bet most parents are facing the same uncertainty as I once did many moons ago.
I visited the UPCAT Results site and found out results will be posted at the Office of Admissions tomorrow, January 3, 2011. UPCAT Results on the web can be viewed through the UPCAT 2011 Results Online or its mirror sites(s) below:
STICKBREAD SOLUTIONS
MVS
PREGINET
ACET ACET results
La Salle test results – DLSU Freshman (Applicant) Inquiry Form http://enroll.dlsu.edu.ph/dlsu/freshmen/freshmen
UST results– http://www.ust.edu.ph/index.php/admission-in-ust.html
It can be heartbreaking not passing your first choice but you will still do good given the opportunity to do your best in another college.
Just remember that "an educational system isn't worth a great deal if it teaches young people how to make a living but doesn't teach them how to make a life." The object of education is to prepare you to educate yourselves throughout your lives.
Good luck to all those that applied to UP and Ateneo. Congrats!