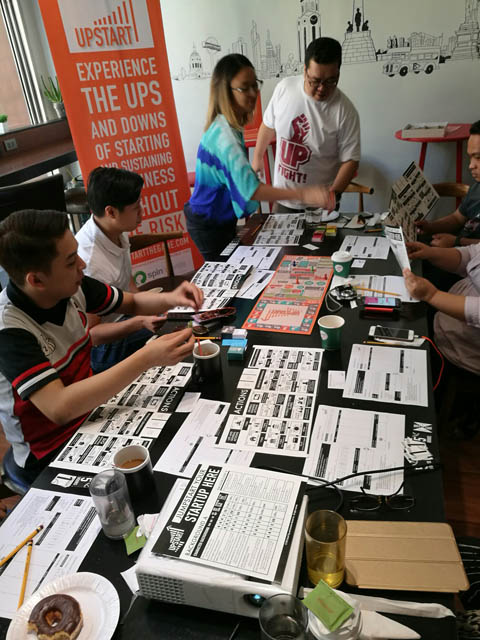 UPSTART, a Filipino board game is changing the way people learn business. As early adopters and backers, those who pledge through Kickstarter will get to own the game before its commercial release and below retail price. Back UPSTART today. Click here to preorder.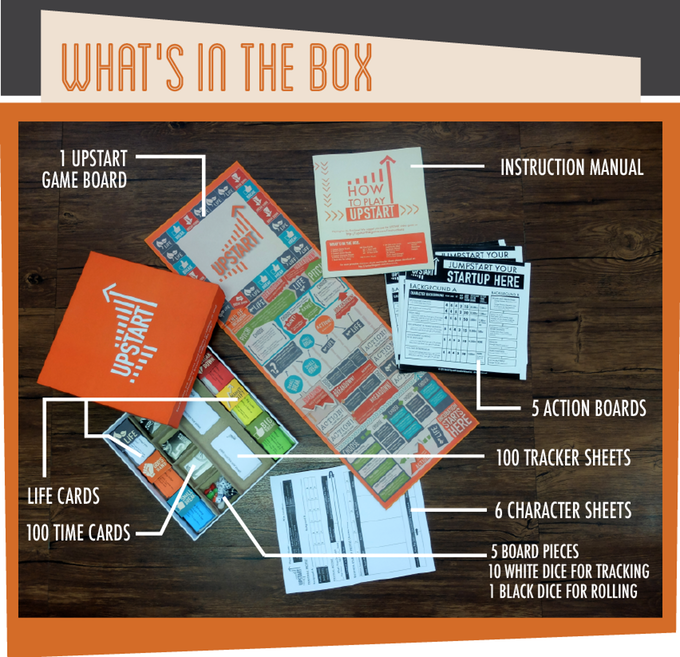 "Entrepreneurship is neither a science nor an art. It is a practice." – Peter Drucker, management consultant, educator, and author.
Did you know that 8 out of 10 entrepreneurs who start businesses fail within the first 18 months? A whopping 80% crash and burn. When it comes to business, most people will tell you fail fast, and then learn. But the truth is… FAILING HURTS.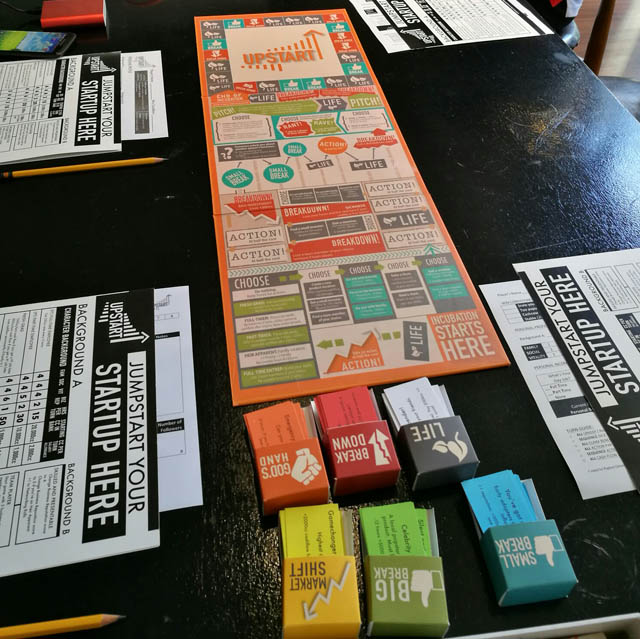 There is a new Pinoy board game that launched on October 15 on Kickstarter,  which is set to transform how people experience starting and sustaining a business without the risk. UPSTART, a table-top role playing game (RPG) by Richard Dacalos and Lorena Flores, was created to empower entrepreneurs and challenge the reality that 120,000 businesses fail every day. UPSTART is a board game that simulates the UPS and DOWNS of setting up and sustaining a business. It equips players with the tools & insights to have them take their business to the next level. Players learn lifelong lessons in an environment of fun, collaboration and play.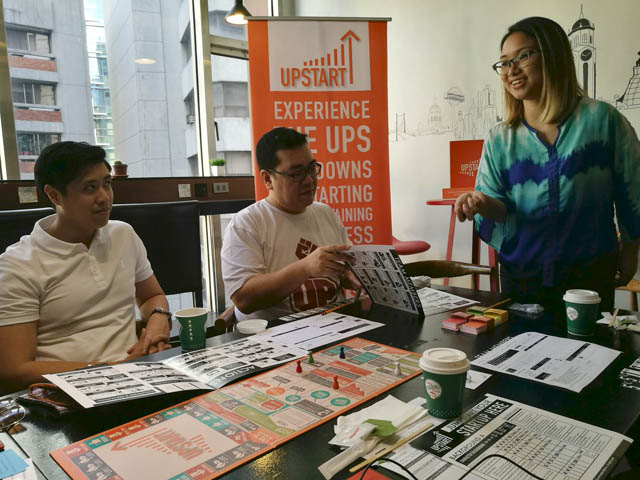 "You can't grow a business in a silo so there's bound to be failure, and it's from failure that the best entrepreneurs learn to be successful." adds Flores , a senior marketing strategist and head of creatives for UPSTART. "One reason we created UPSTART was to practice failure… without really failing. We wanted a safe and fun environment where we can uncover our blind spots, our decision-making biases, our strengths and
weaknesses."
At an event with bloggers, Flores showed us how to play the board game.  Jane, my partner in Prep2Prime Digital and I teamed up to simulate the game.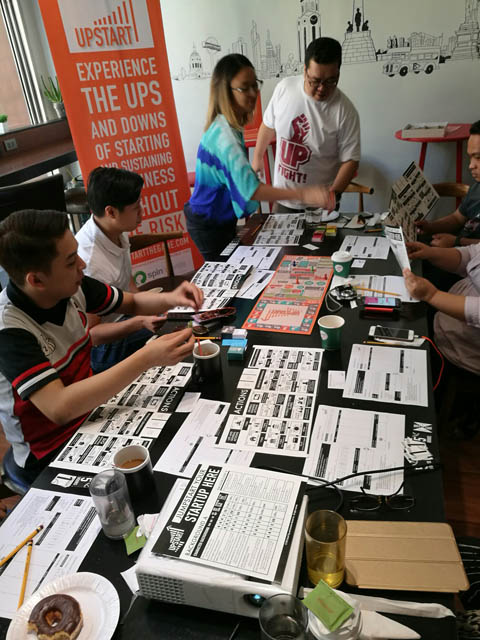 Our character background is full-time entrepreneur. One round depicts weekly decisions and goals in real life . Each team was given 50 hours and 3000 cc (the currency in UPSTART).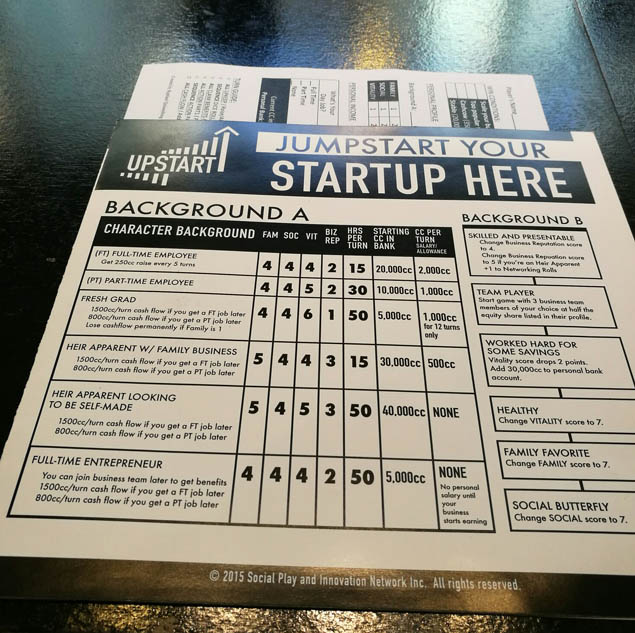 You then roll and navigate through the board and make choices or deal with chance. Chance is dictated by various cards like life, breakdowns and breaks (opportunities).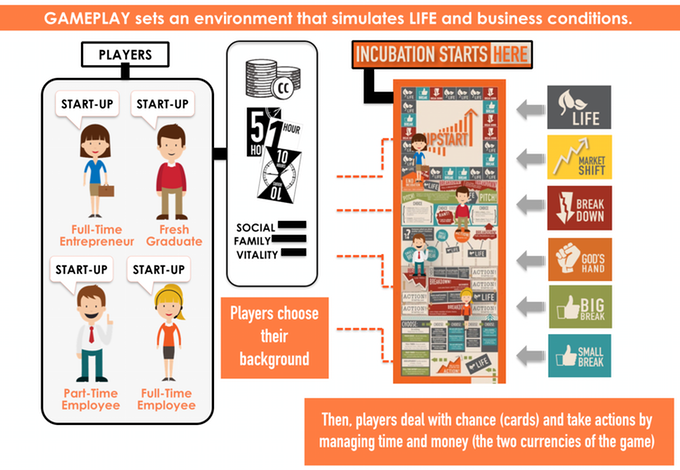 The actions simulate real life : (1) Life and general actions, (2) General business conditions, (3) Revenue generation and (4) followers and reputation. Since Jane and I have followers and some reputation, we thought it best to focus on revenue generation and taking care of ourselves and family.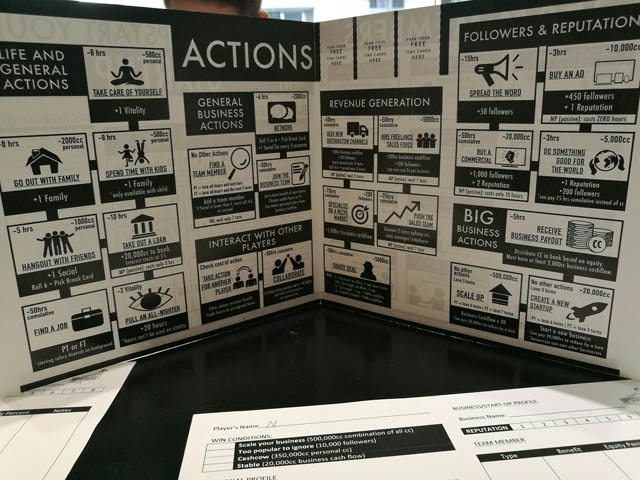 This game is an eye opener to me even if I have masteral units in Business Administration and was once a consultant for small and medium enterprises.  I realized that our consultancy has a long way to go in revenue generation and that our strategy should focus on it.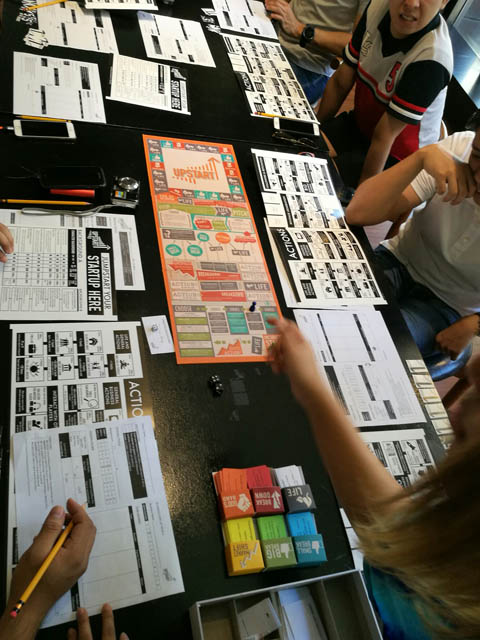 The UPSTART was initially a private board game played among colleagues, but it began getting noticed when players had success applying lessons they learned in the game to real life.
After two years of testing and product development, seven major game iterations, and more than four hundred players from different backgrounds – from aspiring entrepreneurs to business mavens, from students to corporate professionals, from the Philippines to South Africa – the game is ready to be shared with the world.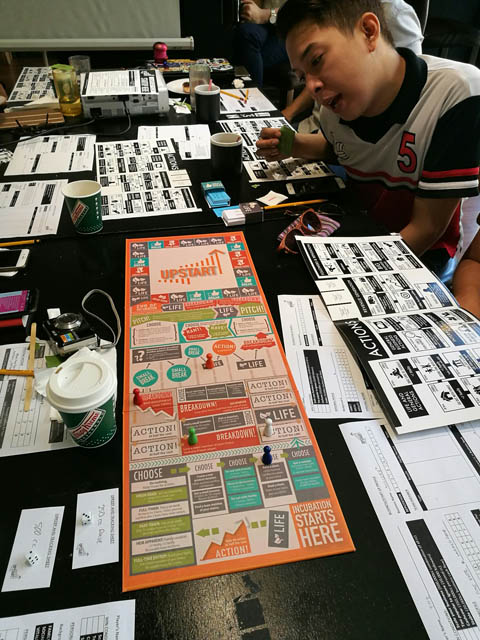 "The Kickstarter campaign will give us the ability to scale-up our production and ship worldwide," says Dacalos.  They need to raise $35,000 though. Based on their calculations and conversations with the multiple suppliers, this is the bare minimum needed to mass produce the game and deliver worldwide.
Dacalos and Flores hope to empower entrepreneurs all over the world to beat the status quo, and shorten their business learning curve.
As early adopters and backers, those who pledge through Kickstarter will get to own the game before its commercial release and below retail price. Back UPSTART today. Click here to preorder.