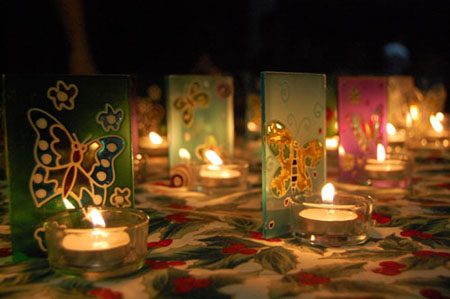 Communities across the globe are joining in The Compassionate Friends on its 16th Annual Worldwide Candle Lighting on December 9, 2012.

16th Worldwide Compassionate Friends Worldwide Candle Lighting
 Where: Kiosk area of the Church of the Risen Lord,
 Laurel Avenue, UP Campus, QC
 Map : Check this google map:http://goo.gl/maps/fXzmQ
 When Date: Sunday , December 9, 2012
Time: 5:00 to 8:00 PM
Contact me here.

Here is a simple memorial which you can do at home with four candles.
Memory Candles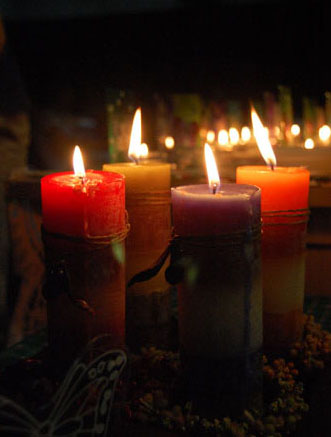 As we light these four candles in honor of you, we light one for our
GRIEF
, one for our
COURAG
E, one for our
MEMORIE
S and one for our
LOVE
.
This candle represents our GRIEF. The pain of losing you is intense. It reminds us of the depth of our love for you.
This candle represents our COURAGE – to confront our sorrow. to comfort each other, to change our lives.
This light is in your MEMORY – the times we laughed, the times we cried, the times we were angry with each other, the silly things you did, the caring and joy you gave us.
This light is for the light of LOVE.
As we enter this holiday season, day by day we cherish the special place in our hearts that will always be reserved for you. We thank you for the gift your living brought to each of us. We love you.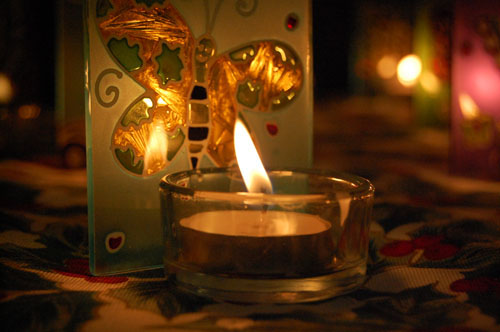 ~From Holiday Help: Coping for the Bereaved, by Sherry Gibson, B.S., R.N. and Sandra Graves, Ph.D
You can also do the Memory Candles if you have lost a loved one (not necessarily a child) to help you cope the sadness during the holidays.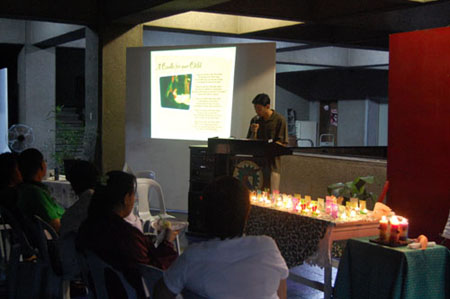 ""Candles stay lit for one hour in each time zone, creating a virtual wave of light around the world. Like a ring, this circle of light surrounding the globe represents that there is no beginning and no end for the love we carry for our loved ones – especially for our children. It exists for eternity."
Photos taken by Lauren