God is subtle , but he is not malicious– Albert Einstein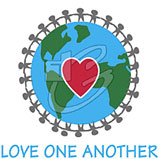 In the course of my grief recovery and encounter with other recovery groups, I learned that recovery is an intensely spiritual process that prods us to grow in our understanding of [tag]God[/tag] . My understanding of God is based on my Catholic upbringing (now verging on being cafeteria catholic to Baptist) that God is real. Loving. God is Good. The more I turned my mind and heart to a positive understanding of God, the more God validates me.
I often meet parents who are disappointed that God did not save their child from death, or made their child suffer. I also met parents who are grateful to God that even in death, they feel blessed. Not everyone shares the same feelings towards God.
In the Twelve Steps program, words like "A Power greater than ourselves…." "God as we understood Him" introduces spirituality. In that program, the person has the freedom to define and understand , our Higher Power—God–as we choose.
And what about the Geeks who are often Atheists…