God is subtle , but he is not malicious– Albert Einstein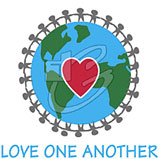 In the course of my grief recovery and encounter with other recovery groups, I learned that recovery is an intensely spiritual process that prods us to grow in our understanding of [tag]God[/tag] . My understanding of God is based on my Catholic upbringing (now verging on being cafeteria catholic to Baptist) that God is real. Loving. God is Good. The more I turned my mind and heart to a positive understanding of God, the more God validates me.
I often meet parents who are disappointed that God did not save their child from death, or made their child suffer. I also met parents who are grateful to God that even in death, they feel blessed. Not everyone shares the same feelings towards God.
In the Twelve Steps program, words like "A Power greater than ourselves…." "God as we understood Him" introduces spirituality. In that program, the person has the freedom to define and understand , our Higher Power—God–as we choose.
And what about the Geeks who are often Atheists…
This leads at a cursory glance to the simple explanation of 'geeks tend to be different, so they look beyond the mainstream religious explanations'. However, several other explanations have been proposed as well, one of them being that given the social aspects of religion, a person who does not particularly care about socialization, or interpersonal interactions might find some of the allure gone.

Geeks are not atheists simply because they may know "more" but also because they choose to think differently
My understanding of God did not grow on an intellectual level. It grew because of my experience with losses, with death since I turned my life to the care of God. It was God after all who strengthened me to have faith, to move on towards a positive resolution of my grief.
My exposure to all sorts of people, in all walks of life led me to be open towards religion. I do not espouse any religious affiliation into my recovery groups. I also do not impose religious beliefs or my understanding of God . Yet, I share the goodness of God and how it changed my life. It is up to my readers to stop reading this entry or move on to another blog.
It is our choice on how to understand religion and God or the Higher Power.
In the [tag]Christian[/tag] religon, I learned that we should love one another.

"A new commandment I give to you, that you love one another, even as I have loved you, that you also love one another. By this all men will know that you are My disciples, if you have love for one another." (Jesus as quoted by John 13:34-35)
Whether one is a Christian, non-Christian or [tag]Atheists[/tag], I will respect their own understanding of God as well as my own. I will not allow others' judgement of my beliefs to cause me anxiety or distress.
Today, I will seek to grow spiritually in my recovery with God as I understand God.