""If the people we love are stolen from us, the way to have them live on is to never stop loving them. Buildings burn, people die, but real love is forever."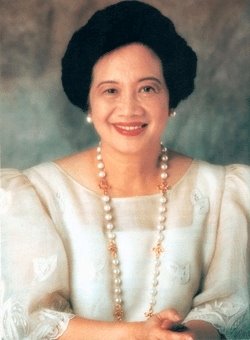 Cory would have turned 77 years old today. In a speech that Noynoy Aquino delivered at her birthday mass, he said
Perhaps if we try to keep her spirit alive in our own daily struggles, we would realize that she did not really just leave us. She is in our dreams of having a government that works, that makes justice and a decent life accessible to every citizen. She is an inspiration on so many levels.
For those who have lost loved ones, their lives continue to live on in our hearts, in our memories, through our work and advocacy. This blog is a testament to my love for my son, to my father, my mom and two brothers who have gone before my dad. By being of service, I keep their memories alive.
I looked up to Cory Aquino for having the courage to fight a dictator and restore a democracy. I am forever grateful for that.