Updated August 6, 2013- Updated for reporting and getting a cab in Metro Manila
To report crime via social media: Tweet @NCRPOReact or Cellphone number 0999-901-8181 or 0915-888-8181
Send your complaints to LTFRB hotline 0921-4487777 /02- 426-2515.
Report abusive cab drivers via web or an app www.taxikick.com or
TO get a cab: Check @grabtaxiPH . Here is their website: http://grabtaxi.com/

Much as I want to share the good news, I believe you need to read this. My daughter was nearly victimized by a modus operandi yesterday night but she wasn't because the scene sounded so familiar. As the surreal incident unfolded, she slowly planned her escape. I used to think this stuff happens only in forwarded emails where I can't verify the truth of the content. Turns out one of these forwarded notes or emails have some truth.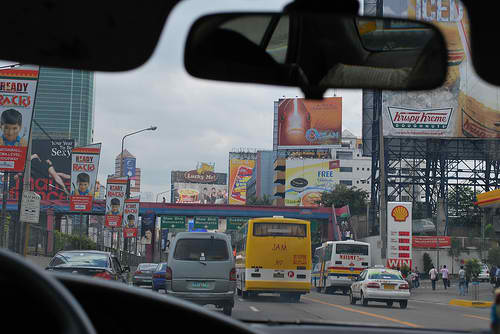 I learned to let go of my two adult daughters as early as college but totally letting go once they graduated. My girls got to use the public transportation system only in college. By that time, I learned to let go of worry. I am aware of the dangers and risks in our transport system but I didn't want them to live in a perpetual cloak of fear. During their pre-college years, it was either me or the driver that brought them to school or any destination in Manila. It was easier to control their activities when they were younger since they were a bit obedient in those days with limited social life to boot.
My only request from my girls are SMS updates and be safe and responsible. Not a small feat to ask.
I was expecting my daughter to be at the MRT station in Megamall at 8:30 PM but it was taking her some time. I dragged my husband to drive for me since I was so tired. She sent me a text message, that indicated the plate number of the cab. It is normal practice for my girls to take down the plate number. I pray to high heavens for a blanket of protection to my girls as they commute or drive.
Before I could reply, she called me:"Mom, I nearly got victimized from a modus operandi but nothing was taken from me.
I am here at the Makati Public Safety Authority (MAPSA) outpost near Cash and Carry. Please pick me up here".
Glad that she was safe, I am thankful that she left the taxicab during a traffic stop.
When we picked her up at the nearby KFC restaurant, the first thing she told us "I read this facebook note about a modus operandi and felt it was going to happen to me.."