Update: Winner is Jaypee David.
How time flies! Touched by an Angel will celebrate its 5th anniversary on February 24 and I am having a small contest. I used to give cash money before , the prize money I got from winning awards for this blog. I didn't really think of holding a contest this year until Samsung asked if I wanted to give out a Samsung Microwave oven in my food blog. I thought it fitted this blog though. Let me tell you why.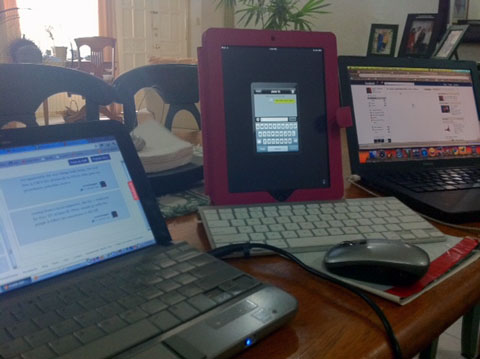 My favorite spot to work is in the dining area, close to the kitchen. It is here where I can monitor the daily tasks needed for home such as the cleaning and cooking routine . I can easily prop up my mobile gadgets and monitor certain websites all at once like Twitter, facebook and various messengers. Working near the kitchen area is one way for me to manage my time in being a homemaker and as a blogger. I see everything all at once.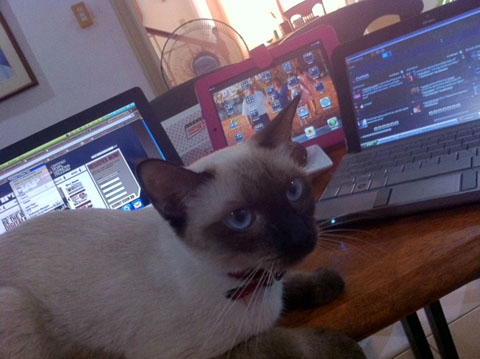 Of course, I know when to take breaks. My cat, Missy reminds me that I need to relax and take time to just chill. Isn't she cute?
So what am I getting at with the blog anniversary give-away? and why the Samsung microwave oven?
Read More »Blog anniversary contest: chance to win 2011 Samsung New Microwave oven