Update: Winner is Jaypee David.
How time flies! Touched by an Angel will celebrate its 5th anniversary on February 24 and I am having a small contest. I used to give cash money before , the prize money I got from winning awards for this blog. I didn't really think of holding a contest this year until Samsung asked if I wanted to give out a Samsung Microwave oven in my food blog. I thought it fitted this blog though. Let me tell you why.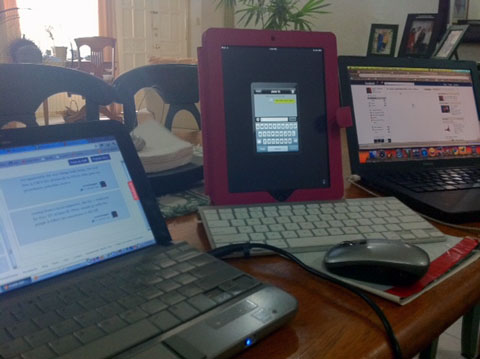 My favorite spot to work is in the dining area, close to the kitchen. It is here where I can monitor the daily tasks needed for home such as the cleaning and cooking routine . I can easily prop up my mobile gadgets and monitor certain websites all at once like Twitter, facebook and various messengers. Working near the kitchen area is one way for me to manage my time in being a homemaker and as a blogger. I see everything all at once.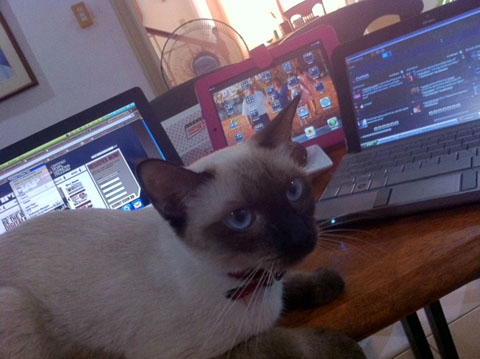 Of course, I know when to take breaks. My cat, Missy reminds me that I need to relax and take time to just chill. Isn't she cute?
So what am I getting at with the blog anniversary give-away? and why the Samsung microwave oven?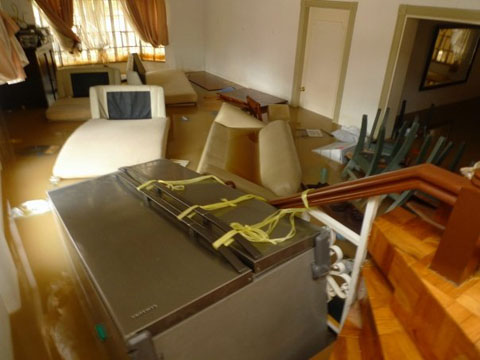 During Ondoy, my Samsung refrigerator floated around the living room even if my husband tied it with a yellow ribbon around the handrails. I was in Singapore when the disaster happened and thought of ways to cut down costs of our material possessions. Thinking the refrigerator was almost hopeless, I asked the Samsung PR for their service center contact information. Instead she did something better, she gave me tips on salvaging electronics which I shared in my Techiegadgets blog. Not only that, they gave washing and cleaning services to Ondoy victims.
The good news was my Samsung refrigerator survived the Ondoy damage and is back in the kitchen, right where it belongs. I did not have to spend anything. I just simply let the refrigerator dry up first before using.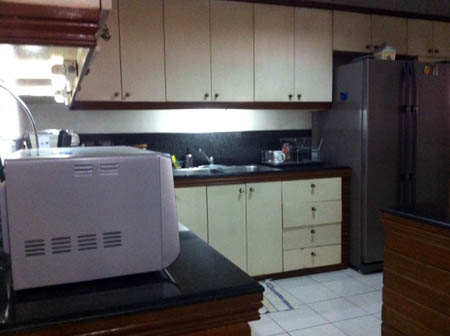 From then on, I placed so much faith in Samsung kitchen appliances that I got their microwave oven after seeing it in a launch in July 2010. The added bonus was seeing that the silver color matched the same color as my Samsung ref and my other small appliances.
I am happy to share the same Samsung Microwave oven to you.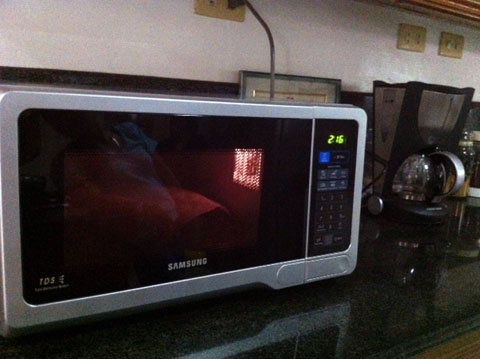 I thought of tying up the value of time efficiency of a microwave oven to time management tips that worked for you, just as I work in the kitchen.
So here is how the contest works.
Please share the most effective time management techniques that works for you, whether it be at home, kitchen, workplace and office by posting a comment below.
Contest Mechanics
1. Social media users can join: Facebook, Twitter, blogger. You need to place email address (so I can contact you), the url of your social media network in the comment box.
2. Delivery address should be in the Philippines. Samsung will mail the oven directly to your home.
3. Those outside the Philippines can join as long as the delivery address is located in the Philippines. (you can assign your relative to receive the microwave oven on your behalf)
3. One comment per social media user only.
4. I will short-list the three (3) most unique and interesting comments and the winner will be chosen by my daughter, Lauren . The winner will need to be verified if he/she did not win the same prize in a similar blog contest.
Prize: ONE winner of a brand new 2011 Samsung New Microwave Oven AMW83E-SB
Contest duration: February 15 – February 28, 2011 11:59 PM
Announcement of winner – March 6, 2011 ( I will have to make sure that the winner did not win the same prize from a similar contest)