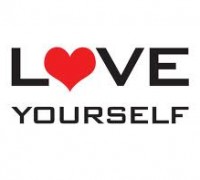 Every now and then, I get bombarded with text messages from wives asking for my advice on their marital woes. The thing is I am not a counselor and I can only speak for myself. The fact that the person on the other end is a stranger makes it difficult for me to reply back with any sort of friendly advice.
You know the most common text messages I receive are :
or suspicions of the latter because of questionable text messages caught in their husband's cellphone.
Hell hath no fury like a woman scorned
2. Tired of changing their husband's dysfunctional habits or attitude.
It's not that simple to say leave thy husband especially if one promised to love and honor till death do us part (except abusive behavior because I don't believe a wife should be a punching bag). I can't blame these women because I too was once caught in trying to save my husband from despair. Simply said, my life's focus was on changing my husband instead of myself. Of course, I didn't know better. I thought being a martyr was the way to go instead of being true to myself, the feisty and bitchy me.
Rather than focusing on my husband, I reinvented myself.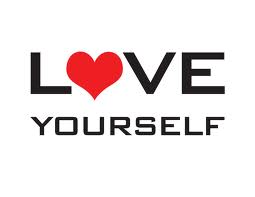 Many of us have gone so numb and discounted our feelings so completely that we have gotten out of touch with our needs in relationships. And this is true for all kinds of relationships. We can learn to distinguish whose company we enjoy, whether we're talking about friends, business acquaintances, dates or spouses. What do we do?
1. We all need to interact with people we might prefer to avoid but we don't have to force ourselves through long-term or intimate relationships with these people.
2. We are free to choose friends, dates and spouses. We are free to choose how much time we spend with those people we can't always choose to be around, such as relatives.
3. We can decide how much we want to spend our days and hours. We're not enslaved. We're not trapped. And not one of us is without options.
If you look over at my About Me Page, you will see the journey I've travelled and continue to take. I changed a significant portion of my routine and lifestyle. I lost weight, maintained a healthier lifestyle, initiated a grief advocacy, expanded my online business and started blogging. I focused on changing myself instead of my husband. The change encompassed a couple of years and which still evolves to this present day.
We may not see our options clearly. Although we may have to struggle through shame and learn to own our power, we can learn to spend our valuable hours and days with the people we enjoy and choose to be with.
If I had a way, I want to share this prayer that I often say to myself.
God, help me value my time and life.

Help me place value on how I feel being around certain people

Guide me as I learn to develop healthy, intimate, sharing relationships with people.

Help me give myself the freedom to experiment, explore and learn who I am and who I can be in my relationships.
We don't have to be relationship martyrs. Love yourself first.
The end result is a loving and healthy relationship.