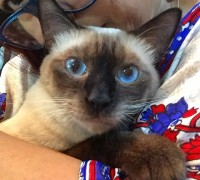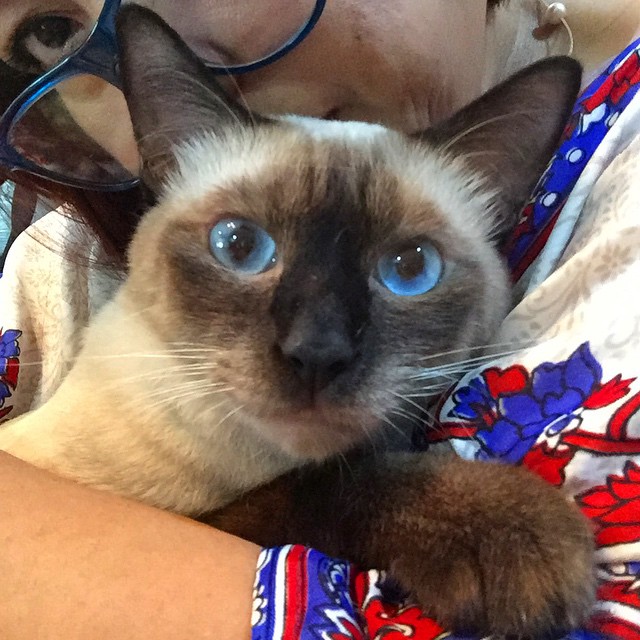 I don't know about you but I just adore cats.I have four felines at home: Billy, Missy , Zoey and Nomi.  They are the most huggable pets ever and they keep me company now that the girls are living independently .  Having a pet can be so comforting especially if one gets stressed out. For sure techniques like meditation, yoga and blogging can be therapeutic. But owning these furry lovable felines can also have many stress relieving and health benefits.  Let's see.
1. Cats can improve your mood– Never mind if certain online characters are serial attention-seekers breathing down your necks. It's almost impossible to remain in a foul mood when a super-soft furry cat rubs up against your legs begging to sit beside you. Once my pet kitty cat starts purring at me, I feel the weariness of the day melting away. My cute and cuddly stress-busters calm my nerves, make me smile, help me sleep better and even push me to exercise more. There is evidence that just 15 to 30 minutes of quality time with a cat can calm your nerves and boost your mood.
When you spend time with a cat, your production of serotonin, a chemical that boosts feelings of well-being, goes up, and your cortisol levels go down. Cortisol, along with high blood pressure, is a result of stress, and can lead to high cholesterol and hypertension. This means that spending time with a cat can keep you healthier in the long run
Want to be healthier? Get a pet!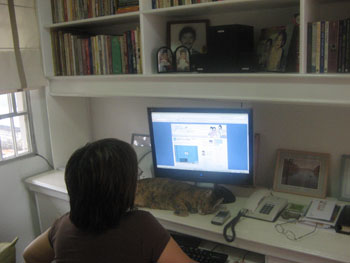 2. Cats Stave Off Loneliness and Provide Unconditional Love Cats offer unconditional love and companionship. During the day, my family isn't at home so I end up being alone in my corner of the world. I enjoy comfortable silences with them as they snuggle close to me.
A 2003 Swiss study "found that having a cat in the house is the emotional equivalent of having a romantic partner. As well as initiating contact much of the time, studies have shown cats will remember kindness shown to them and return the favor later."
But cats really do have the upper hand in these relationships. After thousands of years of domestication, cats have learned how to make a half purr/half howl noise that sounds remarkably like a human baby's cry. And since our brains are programmed to respond to our children's distress, it is almost impossible to ignore what a cat wants when it demands it like that.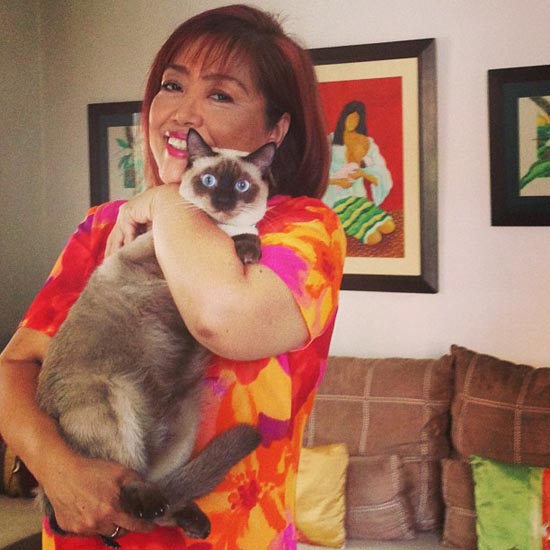 Billy is so huggable.
3. Cats Can Reduce Stress, Sometimes More Than People Of all the reasons why cats (or pets in general) have great health benefits, it is this fact– "While we all know the power of talking about your problems with a good friend who's also a good listener, recent research shows that spending time with a pet may be even better! Recent research shows that, when conducting a task that's stressful, people actually experienced less stress when their pets were with them than when a supportive friend or even their spouse was present! "  Missy, reminds me to stop working and relax.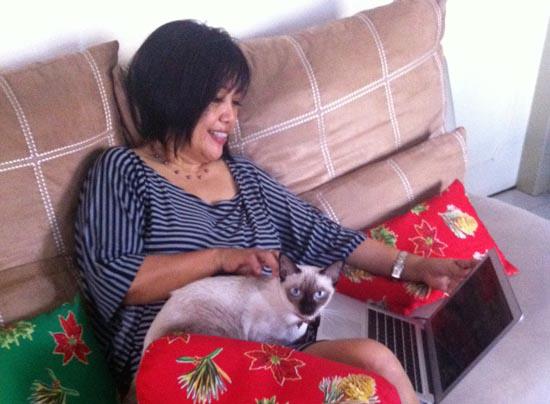 In fact, these cats don't judge me; they just love me. You should check out my cat photo gallery.
Do you have pets?