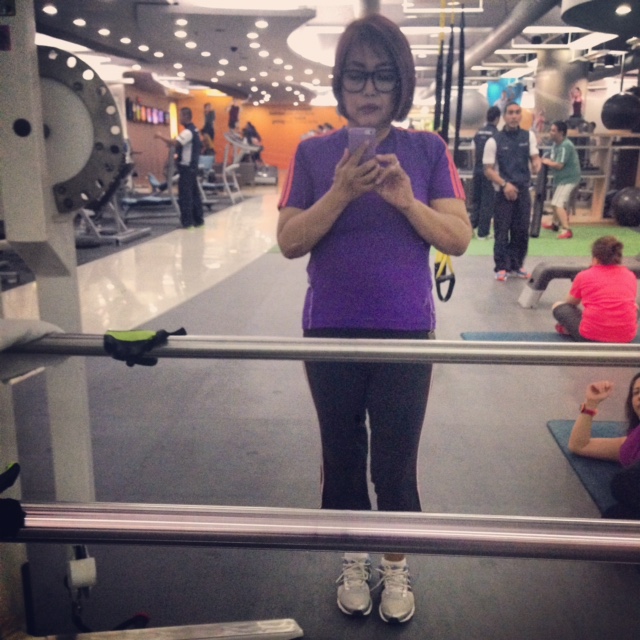 It is not vanity that makes me show off my photos. Okay fine, I am proud of where I am today and I want to share these moments to my friends and relatives through my blog or social media posts. I want to offer hope for those who think a healthy lifestyle is not attainable beyond 40 years old. It is never too late.
Not too long ago, I was unhealthy and borderline obese.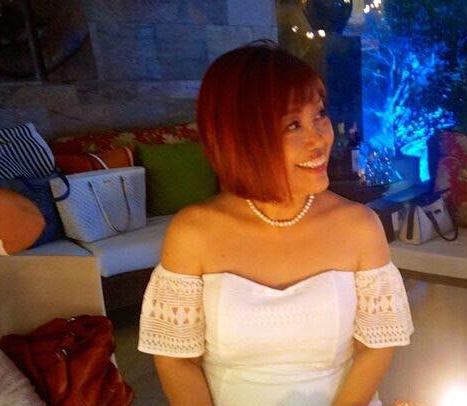 The photo below shows me some 15 years ago. Don't you just love before and after pics? Overweight at 165 pounds then, my blood sugar was pretty high at 180 mg/dl. Perhaps it was because of my deep sadness over my son's death that I had no desire to take care of myself.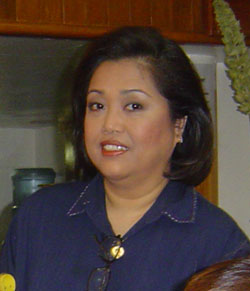 No glow. I hated having my photos taken back then. I didn't even know how to smile.   I struggled with my overweight body until there came a time that my blood pressure shot up to 160/90 which seemed so scary. My stress test showed distressing results that the doctor thought I needed Angioplasty. An angiogram revealed no major arteries were blocked. Phew what a relief. I had to make a choice: Healthy or unhealthy lifestyle?
I know most of you will ask: Is it possible to lead a healthy lifestyle even at past 40?
I'm not too proud of the fact that I became borderline obese but if you're struggling with health issues and overweight problems at past 40 years old, there is hope. I enrolled at Fitness First in May 2005 and embarked on a healthy diet as planned by nutritionist. I will talk more on the diet in another post.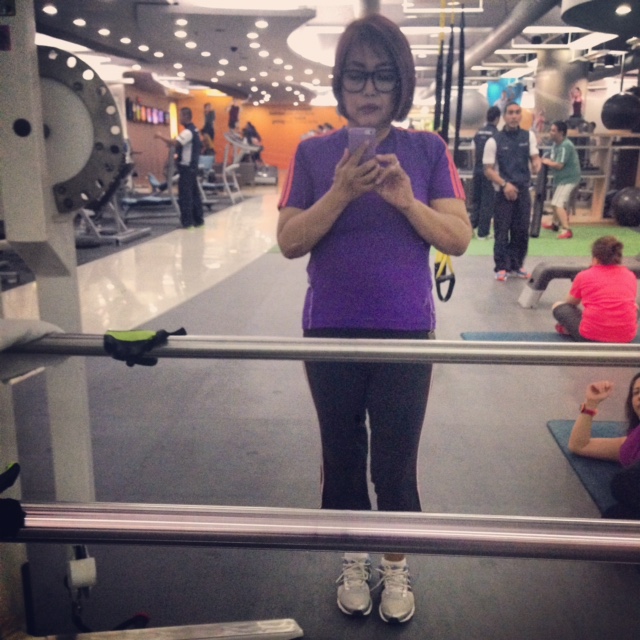 Let me tell you how frustrating it was to lose weight during the first few weeks. Inspite of the strict diet and exercise, I lost only a measly 3 pounds for the first two weeks. The fat cells just refused to burn. But I thought eventually these fat cells would start burning. My concentration was focused on having a healthy body. I also decided not to weigh myself until someone would say:
oy, you lost weight.
And that didn't happen until 3 months later. I was excited. I squealed with delight. Finally someone outside the family (your family won't notice because they see you everyday) noticed. When I weighed myself, I saw that I had lost 20 pounds. Finally…
You can check out my weight loss story here. Even if I lost over 40 pounds, it was hard keeping the weight. I know my metabolism is not that fast anymore and one needs to continue with a consistent fitness and healthy lifestyle program. It is important to have fitness goals and they don't need to be complicated or expensive. My fitness goal is not weight loss anymore but health maintenance.
Here they are:
Get a fitness tracker
A step count goal can motivate you to increase your activity and exercise. If you walk or run 10,000 steps a day — about 8 kilometers, depending on your stride — you're all good.
It is good to own a fitness tracker, a device or application for monitoring and tracking fitness-related metrics such as distance walked or run, calorie consumption, and in some cases heartbeat and quality of sleep. I use fitbit but there are many other brands out there like Garmin or Samsung fit gear.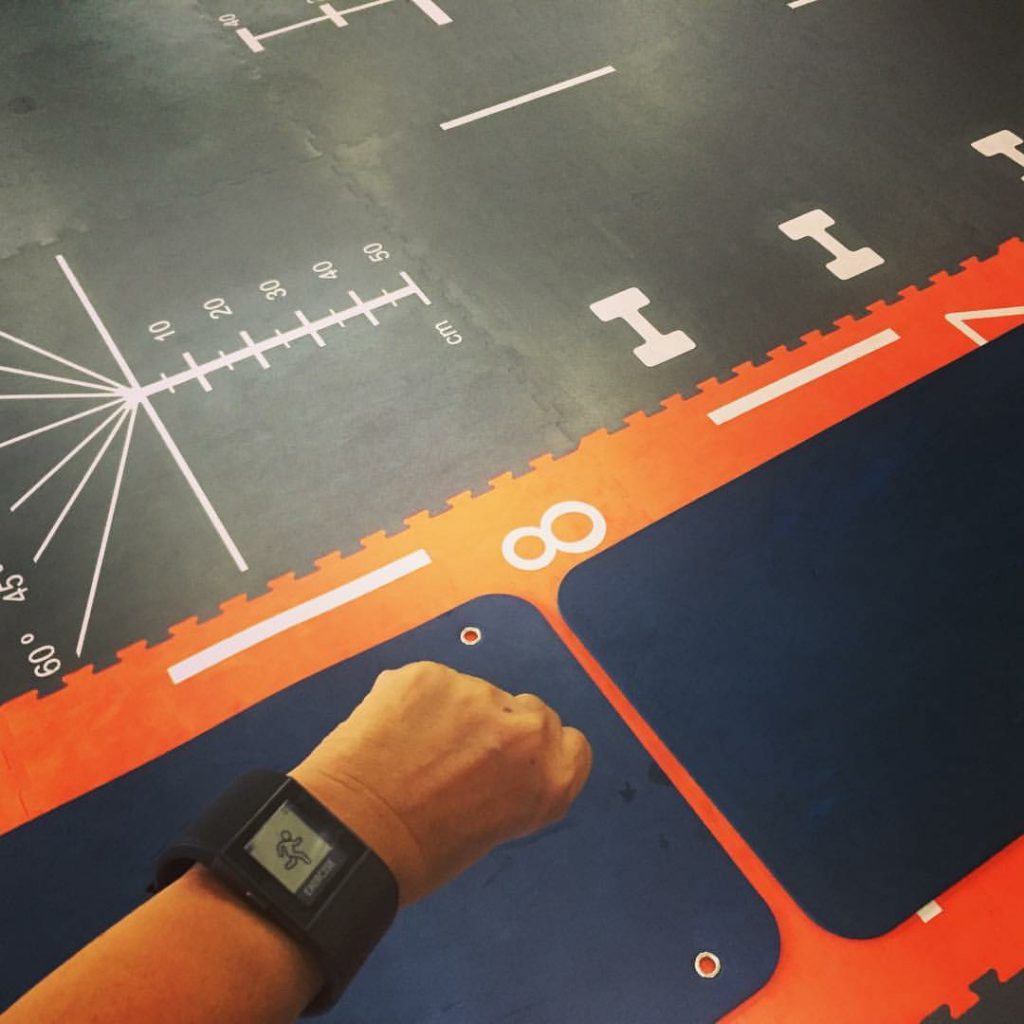 I started out with a goal of 7,500 steps but slowly increased to 15,000 steps a day.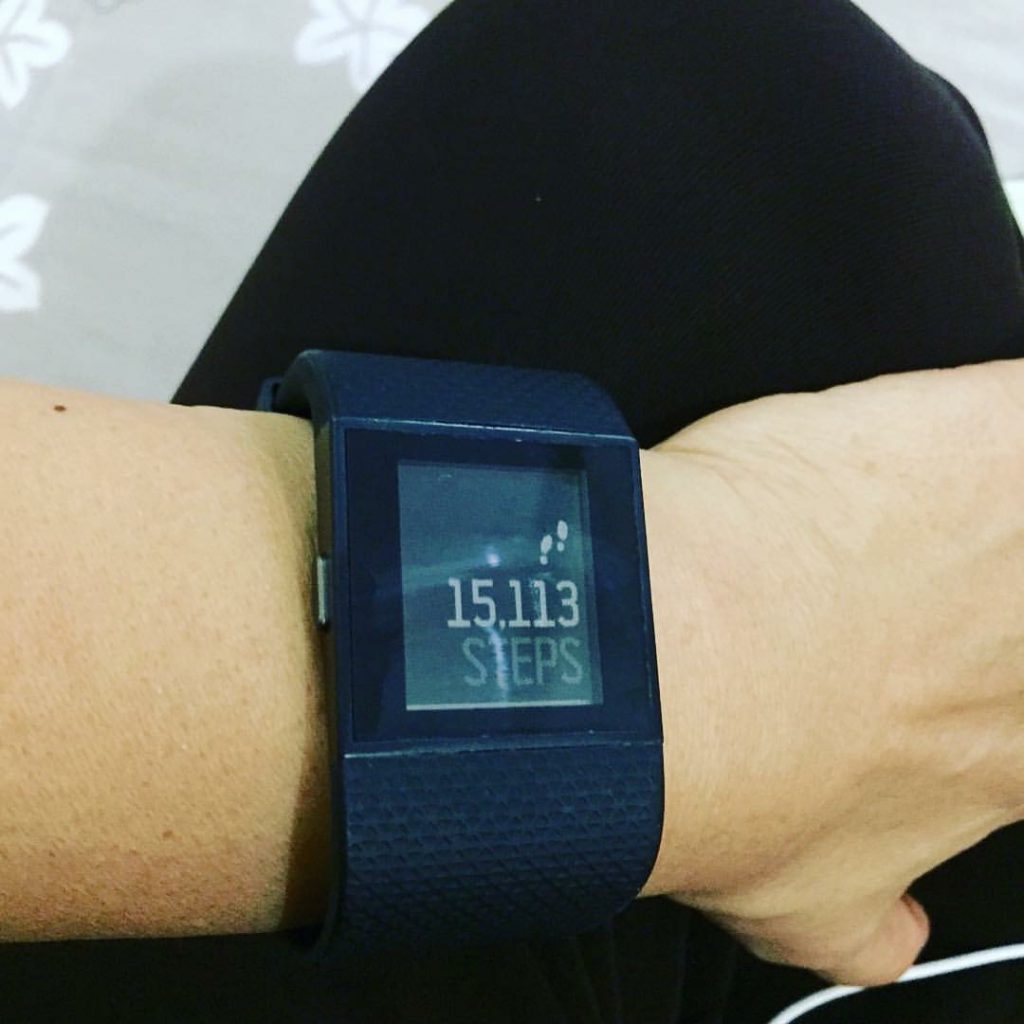 "The Mayo Clinic recommends adding 1000 daily steps each week, so if your baseline is 4000 steps per day, set your goal at 5000 steps each day. Meeting your goal may be as simple as an extra five-minute walk, or even parking a few cars further away at the supermarket, depending on your speed and stride."
2. Of course, get good walking shoes that fits you best
The best shoe should give you proper support, flexibility, and cushioning, and compensate for any stride problems.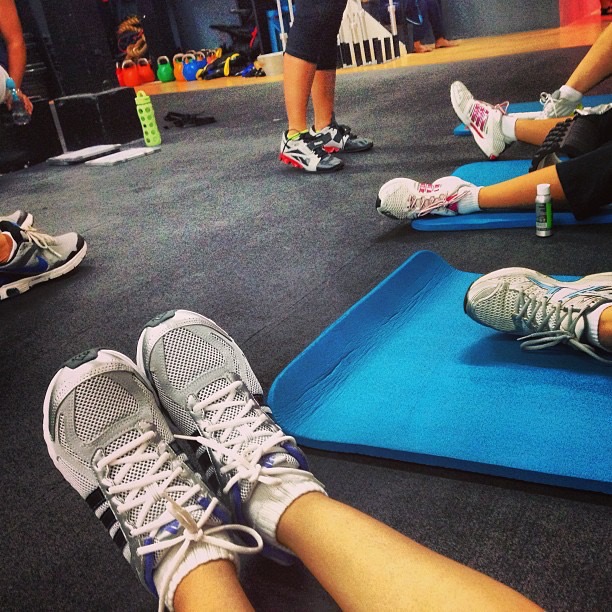 "You must be able to bend and twist the shoes. When you take a walking step, your foot will flex as you roll through a step from heel to toe. If the shoe is too stiff, your foot will fight it with each step. "
3. Weights for strengthening my triceps
The excess fats will always be my flabby arms so I use weights for strengthening my triceps.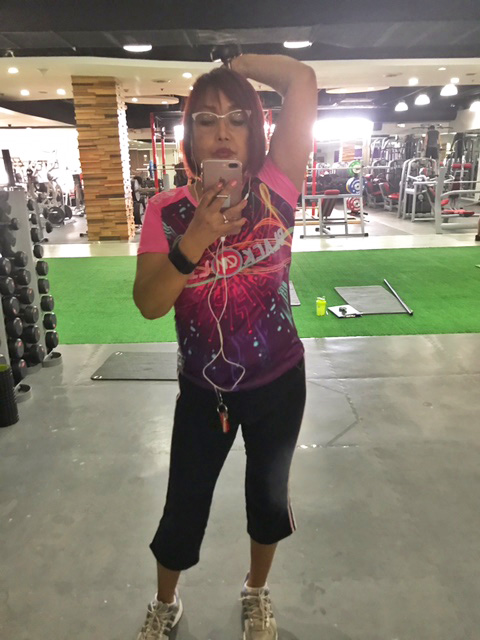 I continue on at home with my five pound weights to get those leaner arms
4.  Burn calories using aerobics like walking on a treadmill or  under the trees
There is the treadmill at the gym but I get bored after 30 minutes. There is nothing like walking with nature.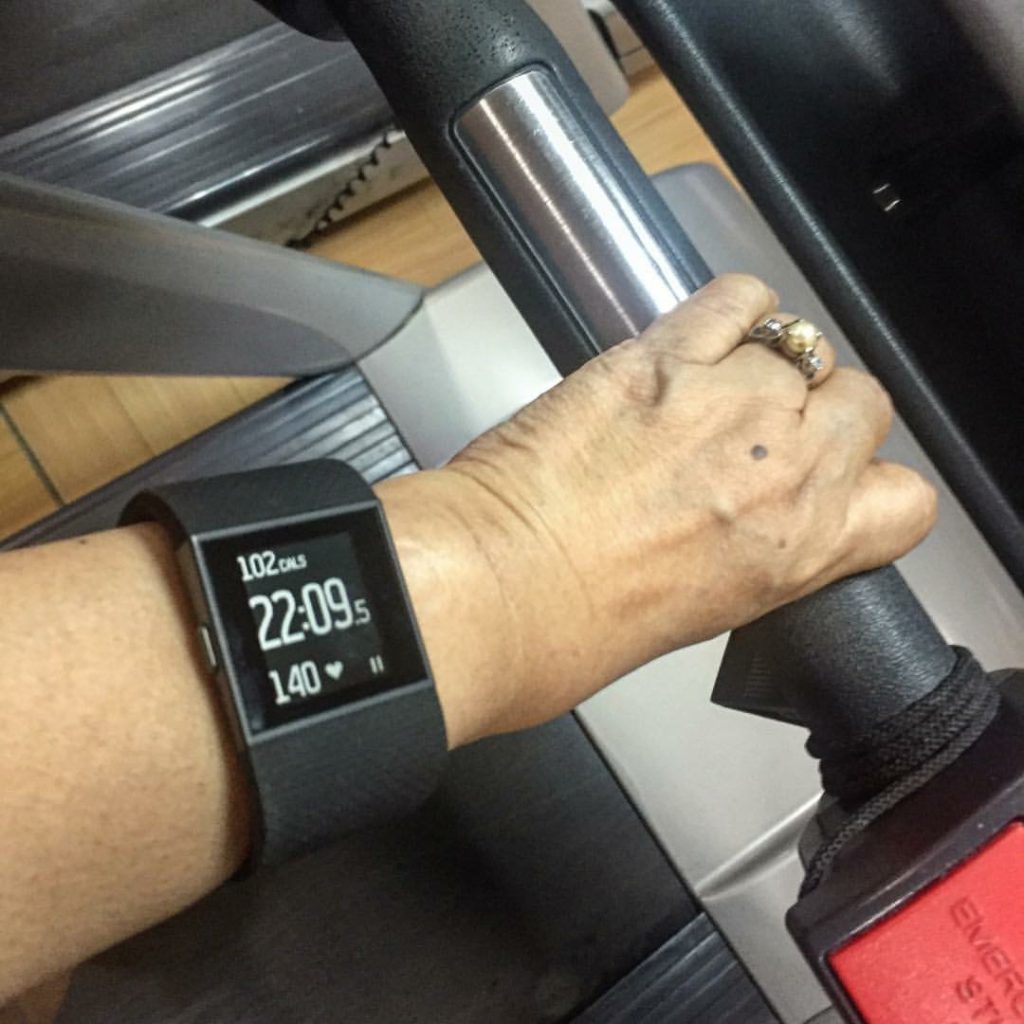 The UP Academic oval is such a beautiful place to walk. I can imagine the oxygen I breathe in. All these lovely trees bring so much positive vibes. I can only go here during the weekends because there is just so much traffic during the weekdays.  During rainy weather, I walk inside huge malls.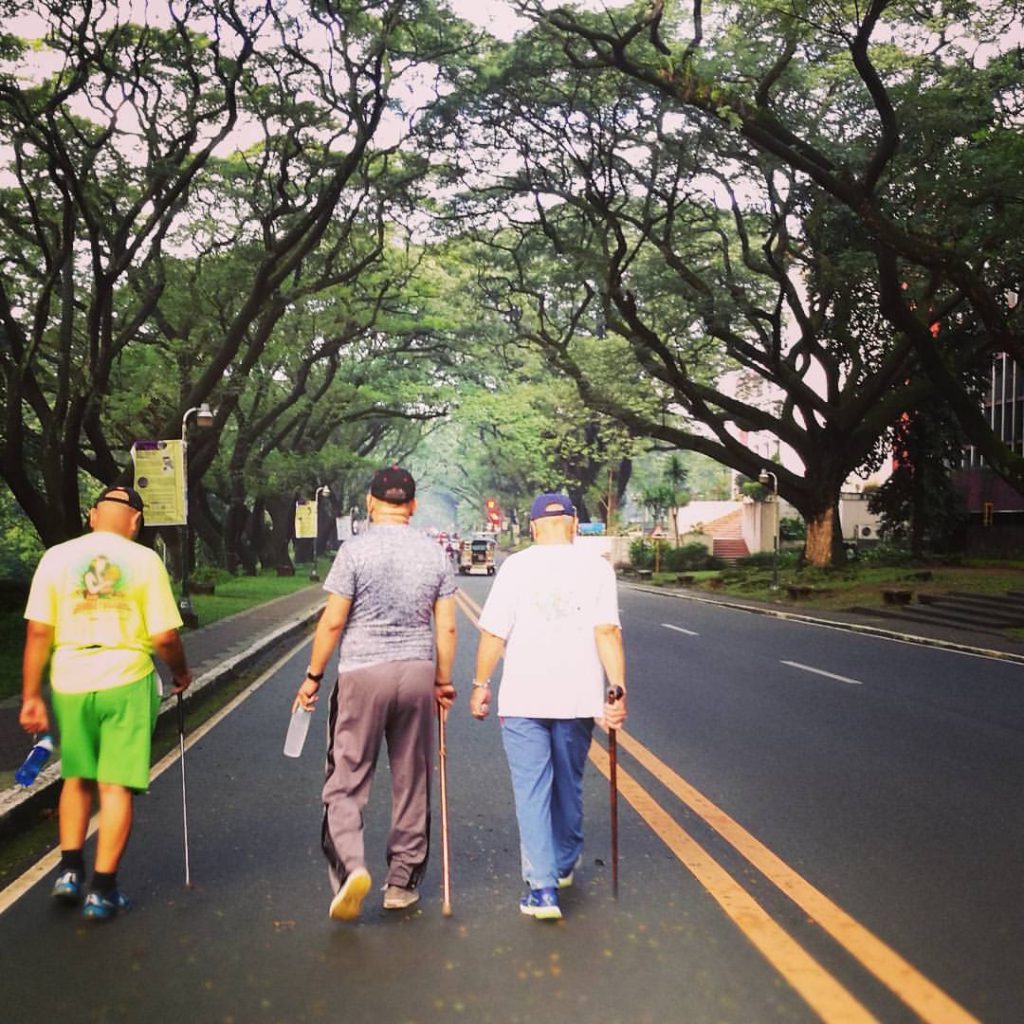 Walking gives me a happy feeling that I look forward to. When I need additional steps and can't walk outside for some reason , I turn on the video, Jane Fonda: Walking Cardio Workout : Level 1. I know some of you will laugh "JANE FONDA". She is a role model for prime time women like myself. When I was 23 years old , I followed her exercises and lost 20 pounds back then.
5. Intermittent fasting , my pattern of eating
NOTE: You have to consult your doctor or monitor your blood sugar (for diabetics) before you start on your intermittent fasting.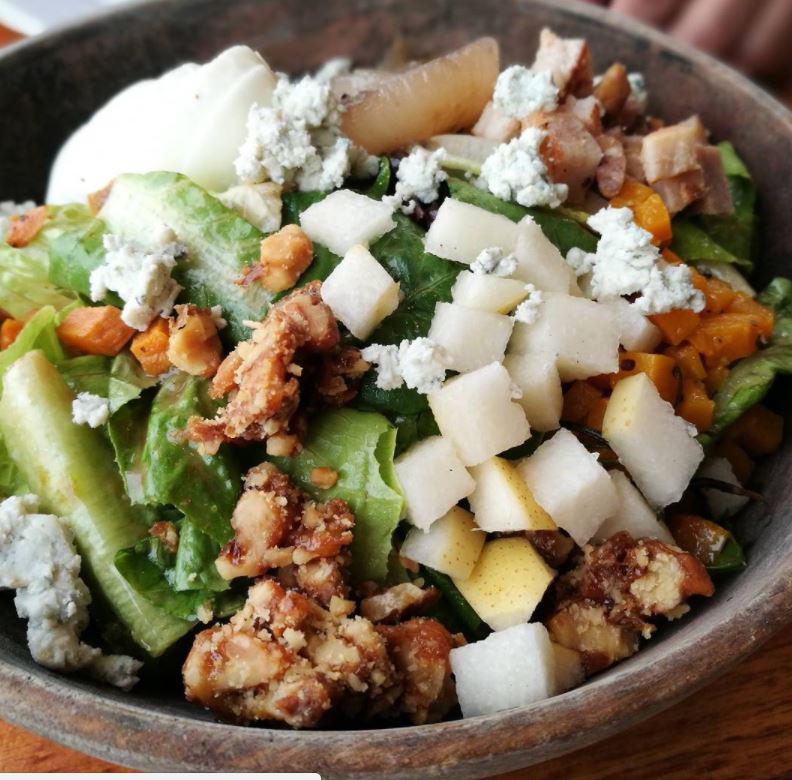 "Intermittent fasting is not a diet, it's a pattern of eating. It's a way of scheduling your meals so that you get the most out of them. Intermittent fasting doesn't change what you eat, it changes when you eat."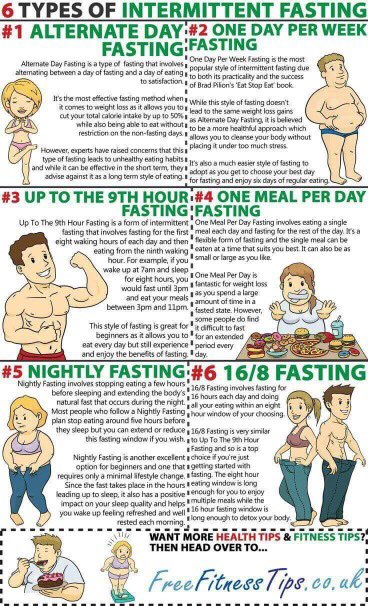 I have been on intermittent fasting since 2010.  I skip dinner each day and eat two meals, the first around 7:00 AM and the second around 11:00 PM. I take a light snack at 3:00 PM. Then, I fast for 16 hours until I start eating again the next day at 6:00 AM. It is dangerous for diabetics to do intermittent fasting but I have monitored my blood sugar and I am still within the normal levels.
Intermittent fasting is one of the simplest strategies  for taking bad weight off while keeping good weight on because it requires very little behavior change.
So now that you know my fitness essentials and tips, the next question is
"Which OPPO #SelfieExpert smartphone will help you show those good looks?"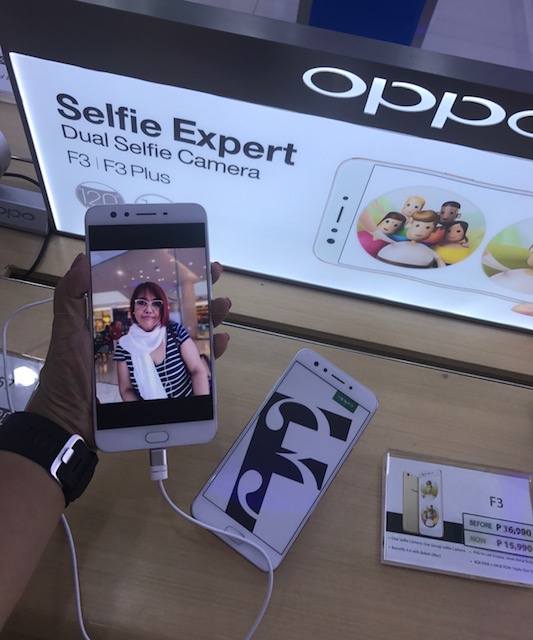 It is none other than the  OPPO F3 #SelfieExpert Dual Selfie Camera.  To see and experience is to believem so I dropped at the nearest OPPO outlet to check it the Oppo F3.
Imagine the possibilities.
1. The dual 16 megapixels f/2.0 + 8 megapixels f/2.4 secondary camera allows you to fit your friends and you into the frame and get that perfect selfie.
2.  Selfie lovers will love the other options Oppo offer such as the live filters, a gif mode, and double exposure and even panorama selfies. I love the bokeh feature. Take a look at my selfie.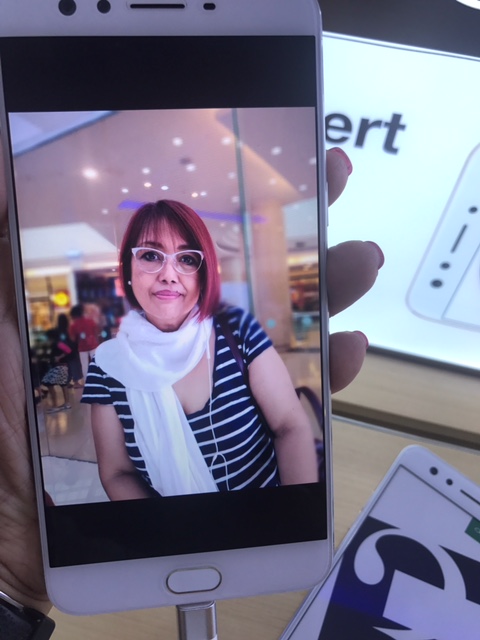 3. The Oppo F3 allows you to capture sharp selfies and 120-degree wide-angle view which is great for groupfie shot especially at the gym.
4. The OPPO F3 has an internal storage of 64 gigabytes with 4 gigabytes RAM which means lots of storage space for all your photos, selfies without affecting the performance of your phone.
5. The 3,200mAh battery is good enough to last an entire day with moderate use. And you don't have to worry about charging. The Oppo F3  comes bundled with fast charging (2A output current) to quickly charge the phone in about an-hour-and-a-half.
6.  Even if not taking selfies, the  rear camera has 13-megapixel sensor  phase detection autofocus  which is handy.
I can imagine taking more selfie moments at the gym  with the Oppo F3 , the #SelfieExpert and mind you, I just want to share you the joys and trials of my fitness journey.