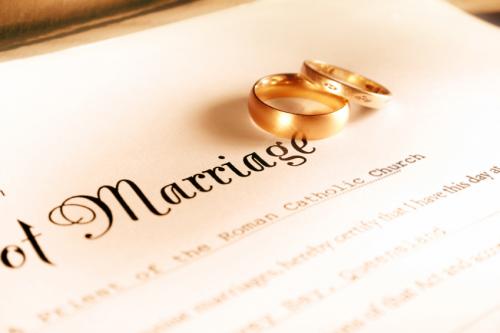 (I first wrote divorce in the Philippines , seven years ago. This is updated in the light of the divorce bill being deliberated at the Plenary in the coming weeks)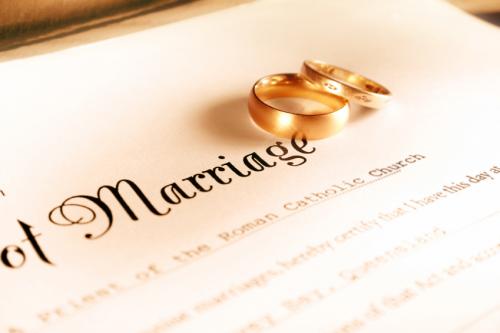 Believe it or not! The Philippines is now the only country without Divorce that has not legalized divorce. There is Vatican but it is not really a country.
In 2011, Gabriela refiled a controversial bill to legalize divorce in the country. Known as House Bill No. 1799 (An Act Introducing Divorce in the Philippines), which listed down five grounds for the filing of a petition for divorce. This year, a consolidated  bill  seeking to allow divorce in the Philippines has hurdled the House committee level and may be up for deliberation at the plenary in a week. The proposed  bill titled "An Act Instituting Divorce and Absolute Dissolution of Marriage in the Philippines", substituted House Bills 116, 1062, 2380 and 6027.
Spouses have the option to file for an absolute divorce, a legal separation, or annulment of marriage under the proposed bill. Section 3 paragraph 2 of the bill states that the government should assure that the divorce shall be inexpensive and its process, efficient.
The grounds for absolute divorce under Section 5 of the bill are limited to the following:
Physical violence or grossly abusive conduct directed against the petitioner, a common child or a child of the petitioner;
Physical violence or moral pressure to compel the petitioner to change religious or political affiliation;
Attempt of respondent to corrupt or induce the petitioner, a common child or child of petitioner to engage in prostitution;
Imprisonment of respondent for more than six years, even if pardoned;
Drug addiction or habitual alcoholism or chronic gambling on the part of respondent;
Respondent's homosexuality
Bigamous marriage contracted by respondent
Marital infidelity or perversion or having a child with another person other than spouse during marriage, except upon mutual agreement;
Attempt against the life of the petitioner, common child or child of petitioner
Abandonment by petitioner or by respondent without justifiable cause for more than one year.
My stand on divorce
I am for divorce. Let me elaborate.
I wrote about annulment in the Philippines 12 years ago. The comments from readers exposed me to the sad reality of abusive spouses. I understood the reasons of failed marriages of close friends and relatives but it was only in my blog and through emails, that I understood the abusive relationships in some marriages. My heart reaches out to women crying out for help, one of which told me:
Being trapped for 18 years (1992-present) as single parent but status married, I hate our laws, as a woman, as a wife, having been abused. I was a battered wife for four years until i decided to run away for my life. My home is not safe anymore, my basic right to life was violated for four years (1988-1992) by someone supposed to protect me. Annulment law is a milking cow for lawyers, a law only for the elite, a privilege to those who can afford, a law for sale, another human rights violation. For those battered women who cant afford, the law shouts for you to wait for death, no escape, we are doomed.
Being battered and unprotected is one thing I hate being born Filipina. I was already scammed and I cannot even appeal cause 15 days has lapsed. Money cannot be made in 15 days for a single parent with two children whose education is priority. Decision notice did not even warn me I have to beat 15 days.
It is for this reason that the bill was filed, "for women in abusive marital relationships, the need for a divorce law is real. It is high time that we give Filipino couples, especially the women, this option," said Gabriela Representatives Luzviminda Ilagan and Emerenciana De Jesus in the bill's explanatory note.
An abusive relationship is one reason why I support the divorce bill.
The abuse can be verbal, physical or psychological. One in five women experienced some form of physical violence .
In 2013, the government's National Statistics Office carried out its latest National Demographic and Health Survey. It found that one in five women aged between 15 and 49 had experienced some form of physical violence, and one in four emotional, physical, or sexual violence from their husbands. Of course, these statistics are most likely a fraction of what is actually happening, since only 30 percent of women said they sought assistance after suffering abuse, falling to just 4 percent when pregnant. But there does appear to be an upwards trend of reporting crime to the police; from 1997 to 2013, the number of cases of violence against women reported rose by more than 500 percent. Granted, these cut across economic status, but statistics continually show that the impacts of a failed marriage or a violent spouse, and the inability to properly separate from such a relationship, often fall harder on poorer women.
Do you think the spouse who inflict these abuse ever change? Most never do and the only way for abusive spouses to change is to undergo therapy.
A divorced mother from the USA told me that "the culture and values of a society have to change. There has to be equal respect and rights given to men and women. This has to be more important than "protecting the sanctity of marriage". As fas as I am concerned, if a partner (man OR woman) abuses the other, THE SANCTITY OF THEIR MARRIAGE HAVE ALREADY BEEN VIOLATED."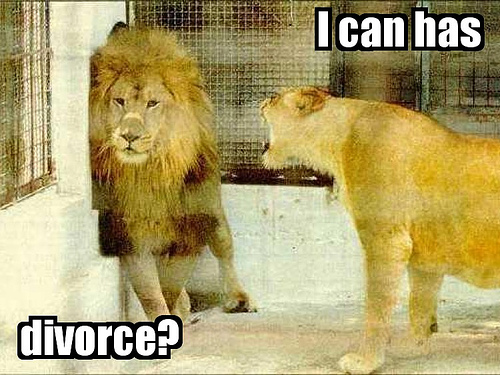 Divorce Law is a start
If the divorce bill is passed, well and good but it does not stop there.
Instituting divorce law is a start. Changes need to start within the family system and our culture.
1. As parents, we teach our children not by words but with our actions. Abusive spouses will pass on their habits to their children when they witness physical, sexual, economic, verbal or psychological violence. As parents, our children have to know that Violence against women in any form is a crime.
2. Women have to change – they have to be brave enough to leave their husbands and make it in on their own, believe in their own strengths and ability to live and support themselves and their children.
3. Men have to change. If a man feels entitled to treat his wife and children as property or human beings who should be under his control, then he needs to be thrown in jail if he acts accordingly.
4. Most importantly, we all have to change, women trapped in these relationships are isolated – some physically, financially, socially, others just emotionally (that is why there are accomplished career women who are in these relationships).
*number 2-4 was shared to me by a divorced Filipino in the USA
Marriage will not be taken lightly if there is a divorce law. The law is there to help spouses trapped in abusive relationships and when the marriage is beyond repair. What happens if your child witness the abusive spouse hitting their parent? The child will believe it is alright to be stuck in a marriage where abuse is alright. The child in turn, will carry this on in their future relationships.
I believe my friend when she said that "the most important persons in this situation are the children. In any decision you make, always choose the one that is best for them."
Voice out your opinions on the Divorce Bill.
The good news is this is the first time a Divorce Bill reaches House Plenary for deliberation.
If you feel that the divorce bill is important to you, show your support for it. If you are against it, then voice your opinion as well.  Think about the benefits and consequences carefully. Think about how you, someone you know, or even how your own children will be affected by the bill if it becomes law.
Click the thumbnails below
"An Act Providing for Absolute Divorce and Dissolution of Marriage" (Images via https://twitter.com/VinceNonatoINQ )
Photo: from localwin.com and "I can has divorce?" by Nick Schweitzer, c/o Flickr. Some Rights Reserved