"I want to be an architect. I want to build giant buildings that can touch the clouds," Jonathan, a 4 year old boy told his mom about his ambition. Jessica encourages her son to dream about the future.
Setting age-appropriate and short term goals
It is never too early to teach kids about the value of setting goals and working their way towards achieving them. Goal setting can help provide children with a promising future.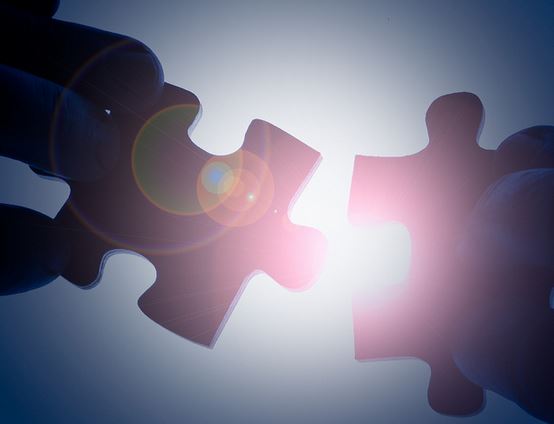 It's advisable to start young kids with short term goals that may take only a few days until a week to accomplish. This is a good way for kids to experience successful tasks before aspiring for more challenging and long-term goals.
Parents can help their children reach their full potential by encouraging them to set age-appropriate goals. Start them early to help them work their way towards their objectives. A goal could be as simple as finishing homework, completing a school project, memorizing a poem, practicing dance steps, or studying for a quiz.
Stephanie, 9 years old set a goal to finish a 200-jigsaw puzzle all by herself in a span of few days. Stephanie's goal may sound trivial for an adult, but at her age, it's a concrete goal that promotes critical thinking, independence, patience, and determination.
Never underestimate a child's goal. Small goals can help shape a young one's character. Every little goal promotes stages of development. It is the role of parents to be aware of their children's hopes and dreams and teach them how to reach for their goals.
Kids need encouragement no matter how simple their goal is to inspire them to fulfill their objectives. It provides them a sense of purpose and direction. Just like adults, hopes and aspirations bring meaning to a young one's life. It gives them something to look forward to. Little triumphs become stepping stone for kids to set new and more challenging goals.
When Stephanie finished her 200-jigsaw puzzle on her own, she felt a sense of joy and pride. Her parents showed her how proud they were of her accomplishment by having the puzzle framed. They displayed the puzzle on the living room wall for everyone to see. Stephanie's mom and dad also rewarded their daughter by bringing her to Puzzle Mansion in Tagaytay to see the grand collection of jigsaw puzzles. Stephanie is excited to build her next jigsaw puzzle.
Children can benefit from fun goals. Little goals that kids enjoy doing can help them aspire for bigger goals in the future. Achieving a small goal can give a child a boost of confidence and energy.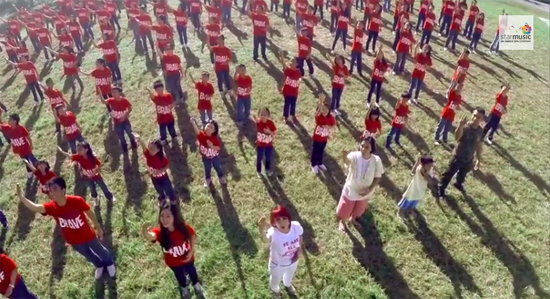 Freedom to choose
Parents always have the best interest of their children at heart but as much as you want your child to become successful in life, it's also important to give them the freedom to choose their path.
Give kids the opportunity to create their own goals and decide what they want to achieve. Parents can guide their children but they should refrain from dictating what they want their kids to do.
Celso was a member of the university basketball team when he was in college. When his son was two years old, he bought him his first basketball. At age three, he bought his son a mini adjustable basketball hoop to develop his motor skills and coordination. Celso hoped that introducing his son to basketball at an early stage would encourage him to follow his footsteps. Despite Celso's efforts, his son didn't exhibit passion for basketball as he grew older. At age 7, his son expressed love for music and not sports. His son begged him to enroll him in guitar lessons. Even though Celso was disappointed deep inside, he did not show it. The last thing he wanted to do was discourage his child from what he loves. He did not push his son to follow the path that he wants. Celso supported his son's love for music by buying him a guitar and enrolling him in guitar lessons. His son is now 12 years old and a member of the school band. Celso is very proud of his young man.
Children who experience freedom to set their own little goals can gain sense of purpose. This kind of freedom can contribute to self-confidence and self-belief. Kids who are guided with goals can enhance decision making and problem solving skills. It also motivates them to work harder to achieve success.
Laying out step by step actions
Kids who have personal goals are likely to do better in life than those who don't know how to make plans. When you introduce your children to the significance of goal setting, make sure that you also teach them how to reach their goals. Support your child's dreams by guiding them in planning their course of action.
For example, if your child's goal is to qualify for the school's swimming team for the next school year, you can help your child enhance his swimming skills by giving him an opportunity to practice swimming regularly. It's great if you have your own pool at home or if there's a nearby pool in your village that he can use. You can also choose to enroll him in advance swimming lessons after school or during weekends. Part of the action steps is investing time and effort to regularly perform swimming drills in order to improve stamina and swimming techniques. When your child is determined to reach his goal, he will work hard to swim better and faster in order to qualify for the team next school year. Your child may also have to learn to make certain sacrifices to achieve his goal. For instance, he may not be able to go to the mall during weekends because he needs to attend swimming lessons. Part of goal setting is learning to set priorities even at a young age.
Learning from mistakes
The road to success is not always smooth. Sometimes there are bumps or roadblocks along the way. Explain to your child that challenges are part of the learning process. It may take a few tries before your child can achieve his/her objectives. Tell your child that it's normal to make mistakes along the way. The important thing to remember is not to give up. Teach your child how to learn from his/her mistakes and use his/her experiences to do better in the future.
Acknowledging effort
Make it a point to acknowledge your children's efforts in goal setting and working their way towards achieving their objectives. Applaud their dedication and commitment to their goals, no matter how small it is.
Compliment your child for a job well done. Boost his confidence with praises such as, "I'm proud of you for doing your best. Keep it up!" or "I'm amazed by how focused you are in reaching your goal."
Photo c/o Flickr. Some rights reserved.
—————————–
by Ma. Rachel Yapchiongco as originally published at Goal-setting for kids: Teaching them early