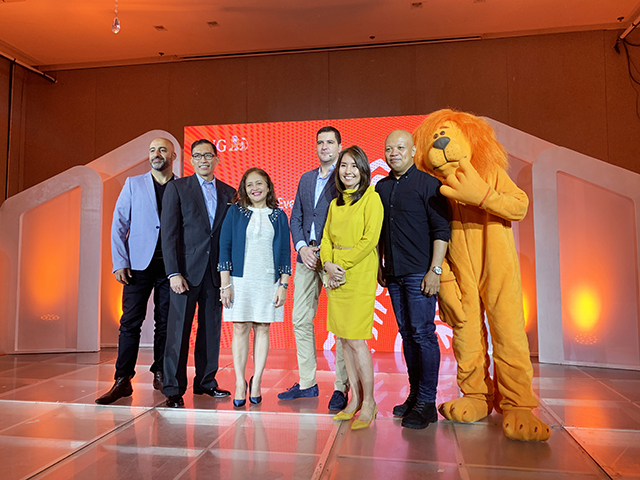 A digital savings account that encourages a healthy savings mindset is now possible. ING Philippines redefine savings with the launch of its all-digital platform. Opening an ING digital savings account was seamless. I downloaded the ING mobile app and in 10 minutes, I was ready for mobile banking by depositing a check through the app. How convenient that I need not go to the bank to deposit the check.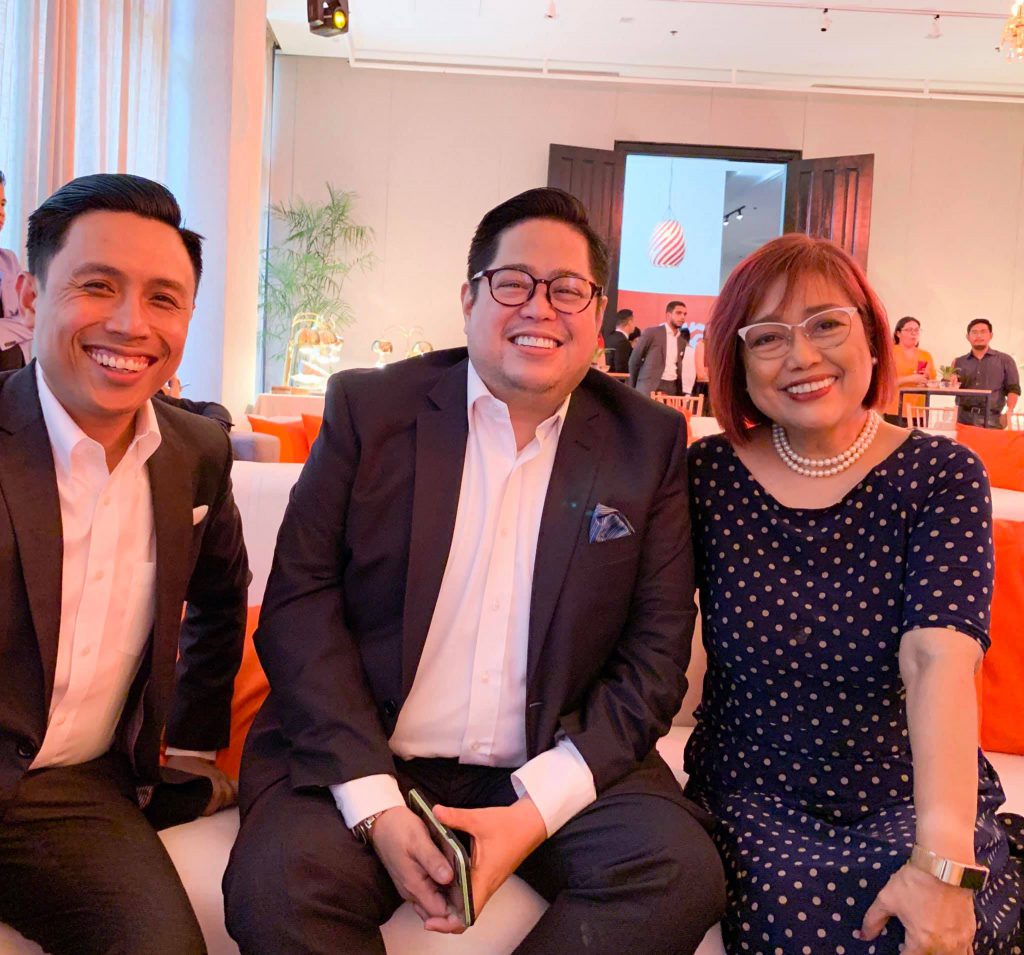 ING's country manager in the Philippines Hans Sicat described this as an opportune moment for ING to expand its presence in the country with a retail banking service anchored on a digital platform.  With a universal bank license in the Philippines, ING has been active in the country since 1990. "ING wants to encourage more Filipinos to save by giving an attractive interest rate of 2.5 percent per annum (p. a.) with no minimum amount and no lock-in period," Sicat said.
READ: The ING app, an all digital savings account
There are six reasons ING digital savings account is worth looking at.
1. It is the first bank savings product where all bank transactions are conducted through the ING mobile app.
It is the first bank authorized by the Bangko Sentral ng Pilipinas (BSP) to allow end-to-end electronic onboarding of the customers via the mobile phone by using the latest in facial recognition technology.
2. A higher interest rate of 2.5 percent p.a. on savings balance of up to P10 million would be offered to ING users starting June 1, 2019. Any amount over P10 million would earn an interest rate of 1 percent p.a.
If you compare the interest rates with other banks, ING offers even higher than time deposit rates. Most savings accounts from major banks in the Philippines grow funds at 0.10 percent to 0.25 percent p.a.. A few high-interest savings accounts give up to 1.56 percent p.a. depending on the amount. All these banks require a minimum amount to earn interest. What's the catch? One gets better rates because ING has lower operating costs since they do not have physical branches.Advertisements
3. No minimum amount or holding period.
The ING Savings Account offers high interest rate with no minimum amount. If one wants to withdraw the money from their ING Savings Account, transfer of funds is free to any bank in the Philippines in just a few clicks via the ING app. There is no holding period to enjoy the 2.5 percent interest rate p.a.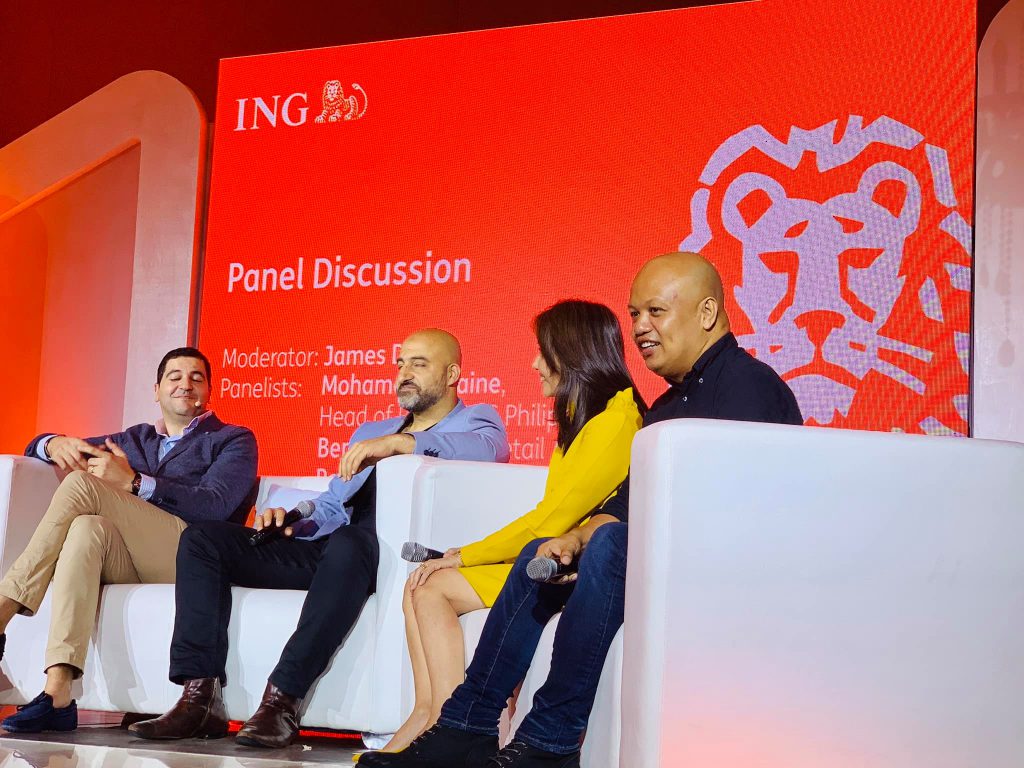 4. Deposit anytime, anywhere.
You could deposit money into your ING Savings Account through your mobile phone, either via check deposit or money transfers from other banks' online banking channels. Your bank must have the PESONet or InstaPay system which lists "ING" as one of the receiving banks. Using the ING app, a customer could deposit to his account by taking a picture of any check issued by any bank based in the Philippines. The check image goes to the same interbank check clearing system. This game-changing feature is the first ever approved by the Philippine Clearing House Corp. Deputy Governor Fonacier of  BSP says "ING is one of the first few banks to adopt PESONet, and now, they are also connected to the Instapay platform. Both are initiatives by the BSP to promote digital fund transfers."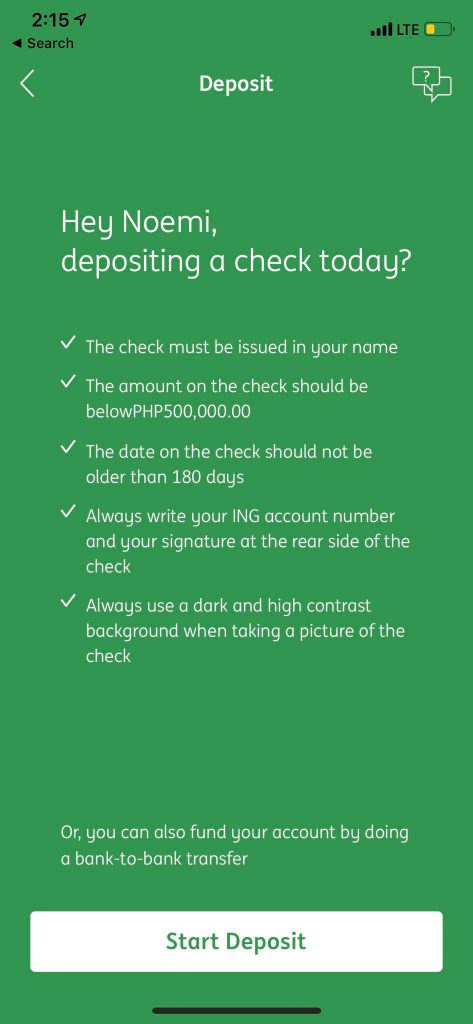 5. Convenience is a primary consideration.
Whenever I visit the nearest branch of my bank, I need to park and pay at least P50 for parking then queue to deposit my check. I end up spending too since I am already at the mall. Even looking for a parking space in branches outside the mall is a challenge. Those working close to the banks don't face the same challenge as a work-at-home mom like myself. Since it's all digital, you need not take a day off to take care of your banking needs. They could answer questions through the 24/7 customer chat support on the app.
6. Compliant with ING's global standards and BSP's standards.
ING mobile-only business model in the Philippines was built from the ground up. As a global bank with over 20 years expertise in branchless banking, they use the latest security
features under ING's global standards. Since ING is a member of Philippine Deposit Insurance Corp. (PDIC), the maximum deposit insurance for each depositor is P500,000.
The ING savings account is its first product. More products would be rolled out soon, focusing not just on the features but also how the product would be delivered. ING is not just another digital banking product. With its high interest rate, it allows Filipinos to achieve their savings goals faster such as building an emergency fund. I could see myself saving more with the ING app.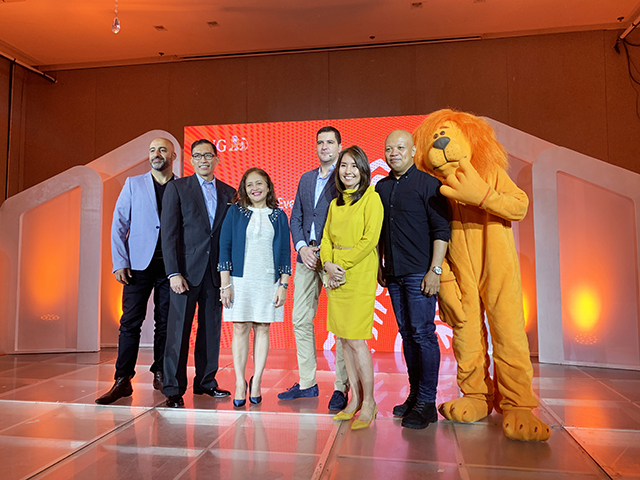 Originally published at "A savings mindset with the ING full-digital savings account" on Sunday Business & IT, May 26, 2019.