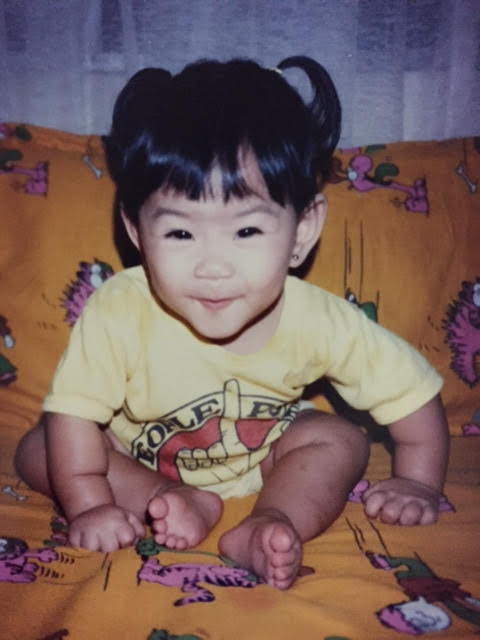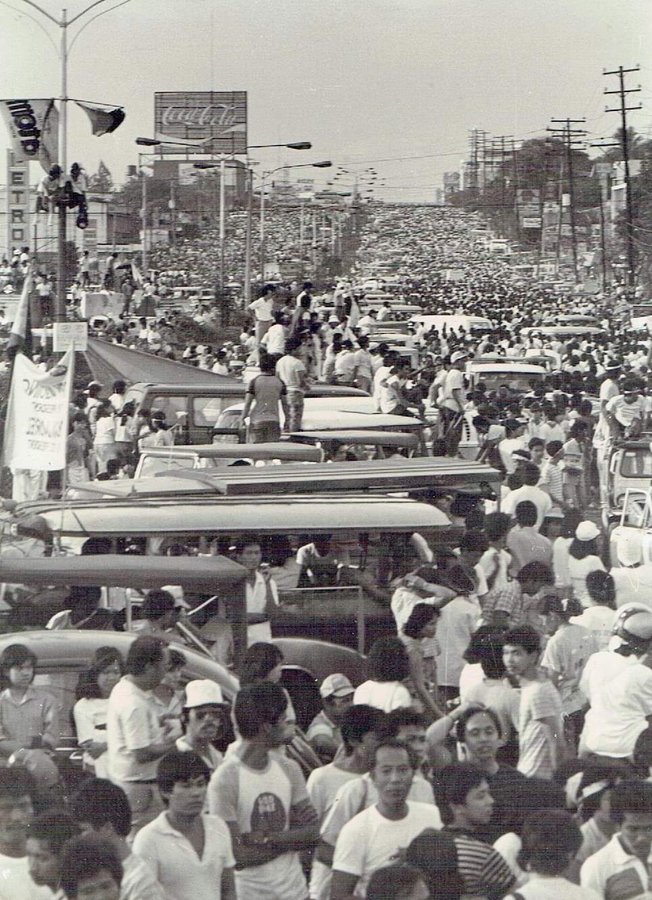 "Because I think the Filipino is worth crying for". David Briscoe, February 25, 1986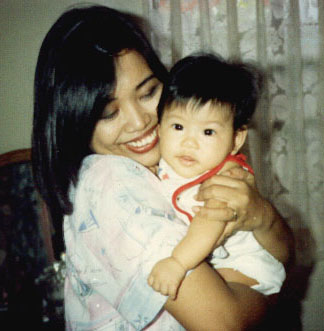 I felt my baby tumble with joy inside my belly as the announcement from the radio blasted out that indeed Cory Aquino was our new president. My baby is turning 34 years old just as we celebrate the EDSA People Power celebration this year. Yes, it has been 34 years since my joy came in a stream of tears. There were many reasons worth crying for: a sign of relief from the threats of a civil war, the challenges facing the new President, for the citizenry who finally showed the courage to challenge the Marcoses.
I smiled and caressed my belly, assuring my unborn baby that she will now be born in a democracy. As a new mother, I desired nothing else but peace, not the turmoil that was about to explode with the election cheating done under a dictatorial regime. Fighting the dictatorship was a struggle I fought for as a student in the state university.
Ang sarap maging Filipino.
For many years, I idolized Cory Aquino. I looked up to Cory Aquino for having the courage to fight a dictator and restore a democracy. I am forever grateful for that. Never mind if her government faced many power struggles. Never mind if Kamaganak Inc allegedly gained from her presidency. Many years in denial. It took the same daughter to shake off that "romantic affair" with the People power revolution. It is easy to romanticize while pondering at what EDSA meant.
The same daughter that somersaulted inside me 34 years ago questioned my initial support for Noynoy Aquino when I wrote the entry, Noynoy Aquino- The Gate Changer. What were his qualifications? Just because he is the son of a beloved president? I mused and perused. It took my wise daughter born at the peak of the People power revolution fever to awaken me from that stupor. I thought I knew all the answers for the future citizens of the country. Mommies can make a mistake too. This time around, I did not allow my "cory fan mode" to cloud my judgement over the euphoria of People Power. I soon got disillusioned with her presidency.
I agree that despite the people's victory at EDSA 36 years ago, the Philippines remain beset by serious social problems. The mere changing of presidents – from Marcos to Aquino to Duterte–were not enough to change the rotten system. We should not rely solely on our leaders to achieve change.
Mommies know what is best for their children, but this time, my children knew what is best for them.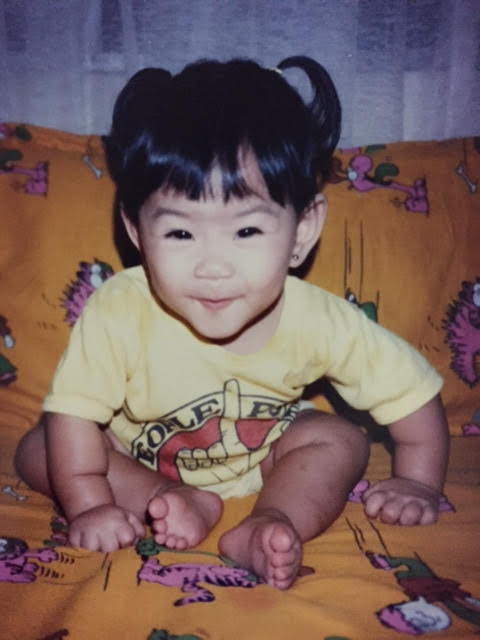 Listen to your children. Discuss the issues and their future,
Mommy power is in our hands.
Yesterday marked  my blog's 16th anniversary and this blog transcended beyond just a grief advocacy blog. The domain name, aboutmyrecovery.com not only speaks about my personal recovery.
My blog aboutmyrecovery.com now encompasses the recovery of our country and the struggles to achieve it.  It is now about a mom trying to make a difference for the future of my children and the future of my country.
"Enemies of democracy will as usual try to use the last 30 years of failed governance to downplay 1986. Not because they care about addressing the failure of both pre and post '86 governments, but because they want us to forget that the people hold the true power to create change.", says Diego Magallona
I hope that the current generation continues to uphold the lessons of "people power" and continue the struggle for national freedom and democracy. We should continue to intensify our collective struggle because we cannot rely on government or any politician to achieve radical, thoroughgoing change.
"Be the change that you wish to see in the world."
(this is an update to my post originally written ten  years ago)