I know I will embarrass my husband with this post. I wrote this list a couple of years ago but I just want to revive this for Valentine's day. He tells me that his friends read my blog but I assure him I only write the good stuff. haha.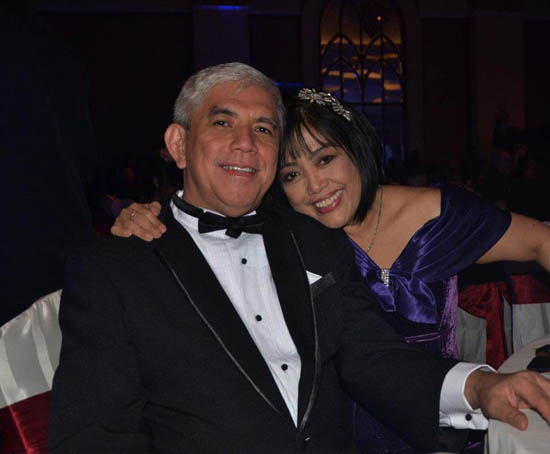 For now,
Let me count the ways
:
1. I love the way my husband smiles across the room as I sit down and write this entry. To this day, my husband gazes at me lovingly (on random moments) as if it's the first time he met me. As if I am the most attractive woman in the world.
2. I love my husband's persistence. He refused to let me go when I told him that "I have had enough. I want a separation". With courage and love, we got our second wind.
3. I love his courage to change, the way he let go of unhealthy behavior patterns as we worked on achieving our new normal after the death of Luijoe.
4. I love living with him one day at a time which requires so much faith in us. We don't look back at the past unless healing from the past is part of today's work. We look ahead to make future plans. We focus on this day's activity, living it to the best of our ability.
5. I love that we sit down and laugh over our favorite show, or laughing together at the silliest things on TV.
6. I love the way my head fits nicely on his chest when we cuddle in front of the TV set.
7. I love that he does the grocery every weekend.
8. I love the warmth of his hands as we hold hands in the mall.
9. I love those random wet kisses even if I tell him "not now, the kids!". The random display of affection in front of my horrified girls who often shriek ""Dad, Mom..no!" Their disgusted looks are priceless.
10. I love the way he took care of me at the hospital when I broke my leg and needed surgery. I had already left him that time and insisted that I live with him.
11. I love the affirmation. He assures me that I am beautiful even during those days I feel ugly or just having a bad hair day.
12. I love his frugal nature even if it means buying roses close to midnight of Valentine's day.
13. I love our inner child moments when we play with our imaginary cats in "Neko Atsume". It's just good that we can giggle and let our hair down more often now.
14. I love to reminisce over our love story and the ups and downs that came along in our marriage. We like to look back and laugh at our stupid mistakes.
15. I love that he allowed me to own a pet cat knowing that he is allergic to cat fur.
16. I love the fact that he tries to treat everyday as Always Valentine's Day.
17. I love watching the sunset with him while holding hands along Manila Bay.
18. I love our emails. I always close my email or chat with ""your loving wife", or ""love and kisses" or ""your sexy wife" ""love you". In turn he affirms my email with ""Dear Loving Wife.." or ends our chat ""see you , dear or I love you". We never tire of saying sweet nothings to each other.
19. I love the daily text messages that affirms his love for me. And vice-versa, of course.
20. I love the recipe books that he regularly buys me.
21. I love the way he pretends to be shocked when I suggest something "sensual".
22. I love random romantic moments. Buying me flowers when there is no occasion. Butch rarely buys me flowers but there are those days when he buys a bouquet just because.
23. I love our movie dates and munching popcorn. Just being there , holding hands and acting as if we are still steadies on a date.
24. I love his endearment to me which is calling me a punk. I don't know why he calls me punk but I find it such an original endearment. I admit I can be a punk and a bitch.
25. I love that the good stuff I listed above more than surpass his annoying ways.
There are more than 25 ways my husband shows his love to me. We often say that we will love each other till eternal life. Our wedding vows are ""till death do us part" and should end there. Our belief that our son is in heaven gives us hope for eternal life. We look forward to more loving years of togetherness.