A woman is the full circle.
Within her is the power to create, nurture and transform. ~ Diane Mariechild ~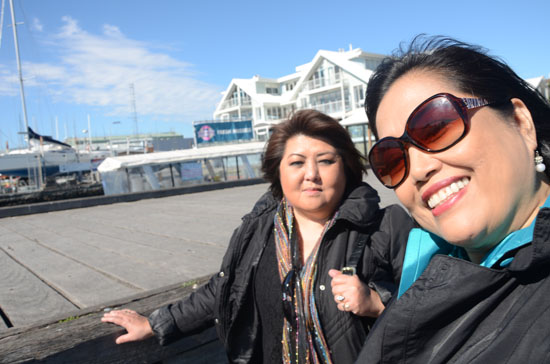 Rica and I go back when we were little kids romping around the school grounds of St. Theresa's College Cebu. I thought we graduated in the same high school. It dawned on me that we had not seen each other for the last forty years but I remember her so well. Childhood memories can be so vivid. My memory fails me now but I knew there was something we had shared together in the past.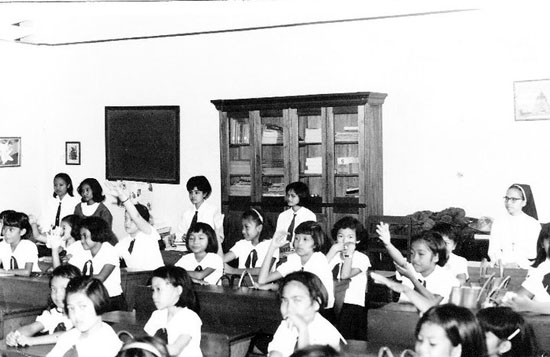 Rica is somewhere to the left and I am somewhere to the right
Thanks to Facebook, Rica found me at about the time I made plans to visit my daughter in Melbourne. What a treat I had the other day. There were just so many things to catch up. Memories to unravel. Amidst the sights and sounds of Melbourne, our stories unfolded. True, our memories may fail us now but our hearts remember as we spent the day together.
A cruise along the Yarra river of Melbourne.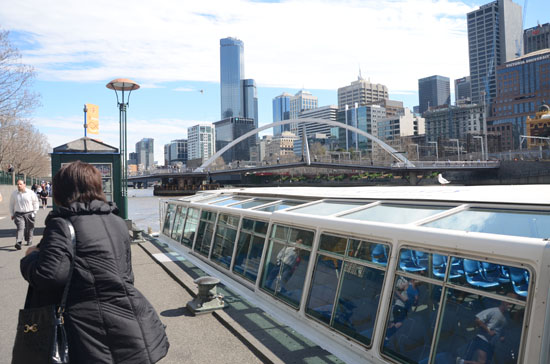 Seeing Melbourne's development.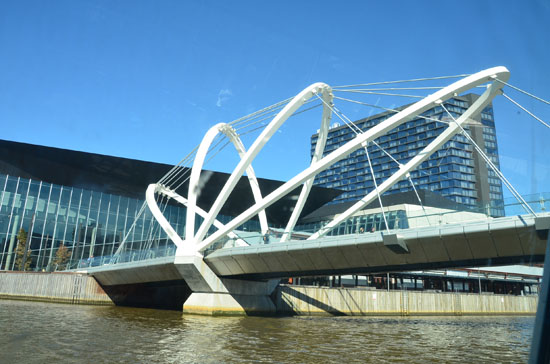 Catching sight of the penguins by the rock.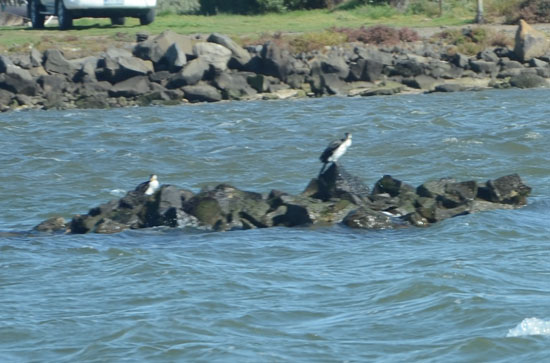 Having lunch by the South bank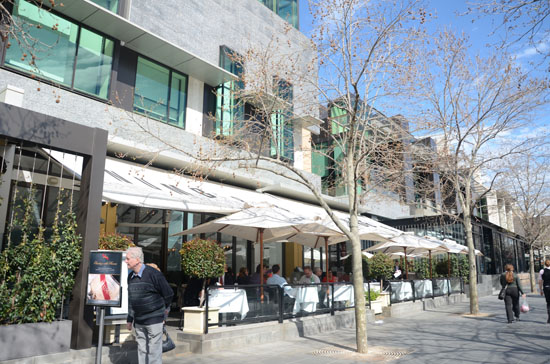 Stop to smell the flowers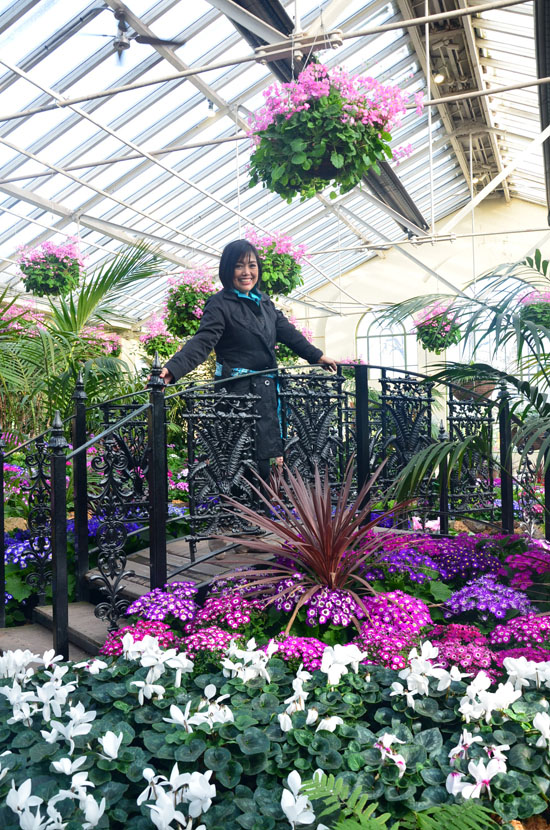 It is good to wake up and smell the flowers while listening to classical music.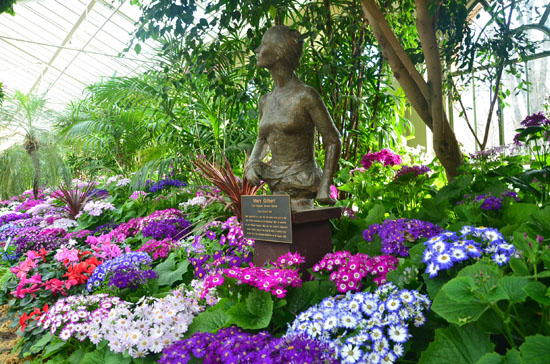 The stroll to the Fitzroy gardens stirred a memory.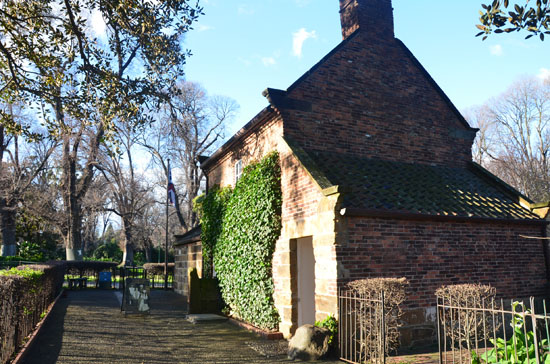 I turned to Rica "Weren't we mediocre students?" We laughed together, remarking how silly we were for not studying hard enough.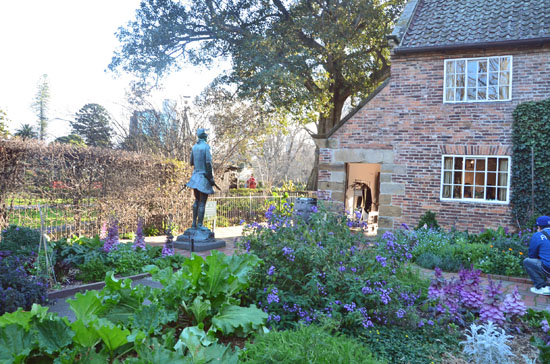 There you go, we had something in common back when we were little kid but not today. Rica and I evolved from being mediocre to doing what we love best. Something in her life touched me which I will just keep to myself.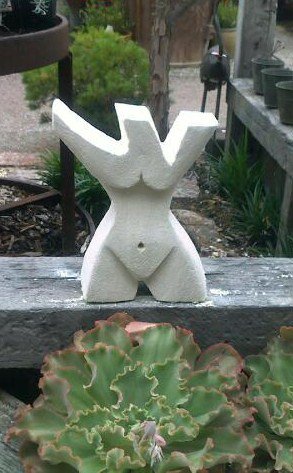 Her sculpture "Joyfully Onwards and Upwards" won first prize for the amateur division. Amazing! Rica reminded me "Amatuer". Still, I would never be able to sculpt like that. I never knew she had artistic talents. It must have been a latent gift.
We talked about the symbolism of her sculpture. It reminds me of the struggle to pass the Reproductive Health bill. Women need to have choices. Rica believes that women can empower themselves to go outwardly and move up. Both of us believe that one has to honor and treating ourselves with respect so that we set the stage up for others to treat us with respect. The sculpture also reminds me of the lives and passion we have chosen. Rica, on paying forward by helping women get an education.
I too believe that women need to challenge themselves. Margaret Sanger once said "Woman must not accept; she must challenge. She must not be awed by that which has been built up around her; she must reverence that woman in her which struggles for expression." It can come in art, writing, advocacy, business or anything that she can be.
I asked if I could use the image of her sculpture so I could show to the world about the potential of women, that it is never too late to get out of mediocrity no matter the age or circumstance. I wanted to sit down at the hotel and write about my day with Rica.
But guess what? Rica got to me first. She painted this and entitled it "Noemi". I am so honored.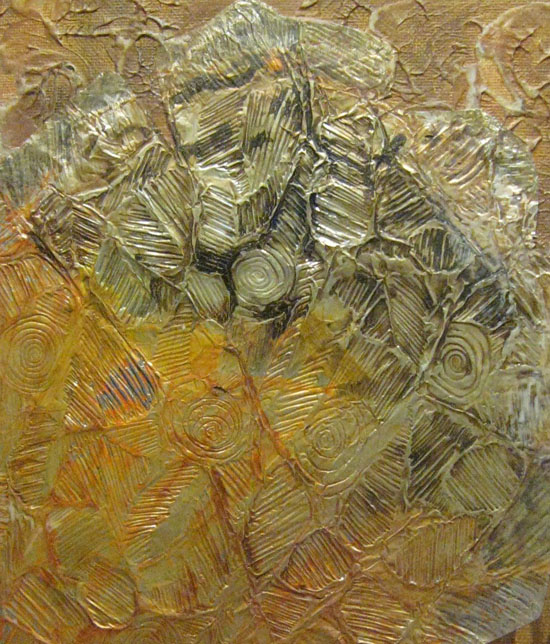 She did this for me. I felt a tug in my heart. My heart can only sing praises she will never hear.
I wonder how she painted this. All I know is splatter paint. In her facebook note, she added this "piece will always remind me of your beautiful and lovely personality.. it connotes warmth and vibrance. I love your story and what you have done with your life."
I don't know who deserves the title of a "a very beautiful and warm person" . I know we all have that capacity.
Oh yes we can, "joyfully Onwards and Upwards".
I love you Rica. Thank you for a wonderful day. Till we meet again.