"Your children will see what you're all about by what you live rather than what you say." Dr. Wayne W. Dyer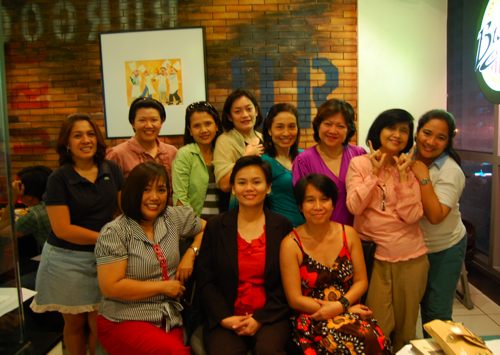 Nope this is not a graduation ceremony. Mom bloggers meet up with Raqgold, fellow mom blogger from Germany.
I am in another joyful phase of motherhood, more relaxed and laid back. When the kids were pretty much younger, my group of moms and I used to hang out after school whenever it was time to pick our kids. Every time the school year ends, we often joke each other…"hey, we are graduating from preschool to elementary school" or when we got older, "hey, have you graduated to high school?" and so on and so forth. Having all my kids out of college is huge milestone for me. More time to travel. More time to be by myself. More time to be with friends. More time to pursue passions that I couldn't venture to when I was a hands-on mom.
I feel like giving my own graduation speech with me as the only audience because I deserve a pat at the back. Mothers deserve a round of applause for a job well done.
Literally, Graduation is the action of receiving or conferring an academic degree or the associated ceremony. If I could assign another degree for myself and other mothers, it should be called PHD in Motherhood. Mothers are managers, doctors, plumbers, electricians, nurses, teachers, interior designers, chef all rolled into one when attending to our household, our children, our caregivers (the yaya or babysitter) and our big boy (the husband). The multi-tasking roles that moms take is feat that needs honorable mention.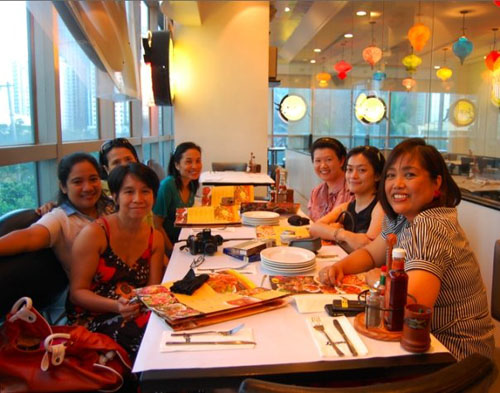 Memories come flooding back to me as I look back to the twenty plus years. I want to hold on to my children but I know at the same time, I should just step back and watch then fly high and free.
Graduating is a huge honor for me, simply because I've gotten the chance to accomplish something I never thought I would. Not even my college or masteral education prepared me for life's greatest gift.
I am truly blessed.
My Babies forever
Me and 4 month old L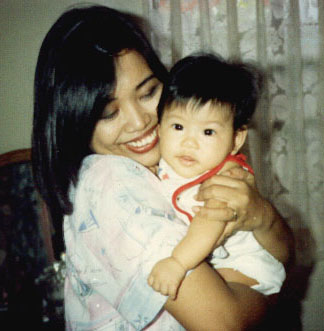 Oh those lovely tiny eyes
Me and 6 month old M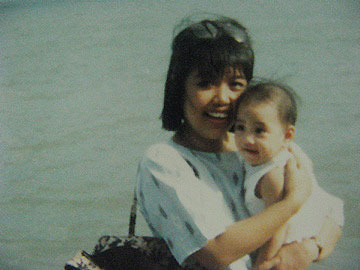 Me and 6 month old Luijoe