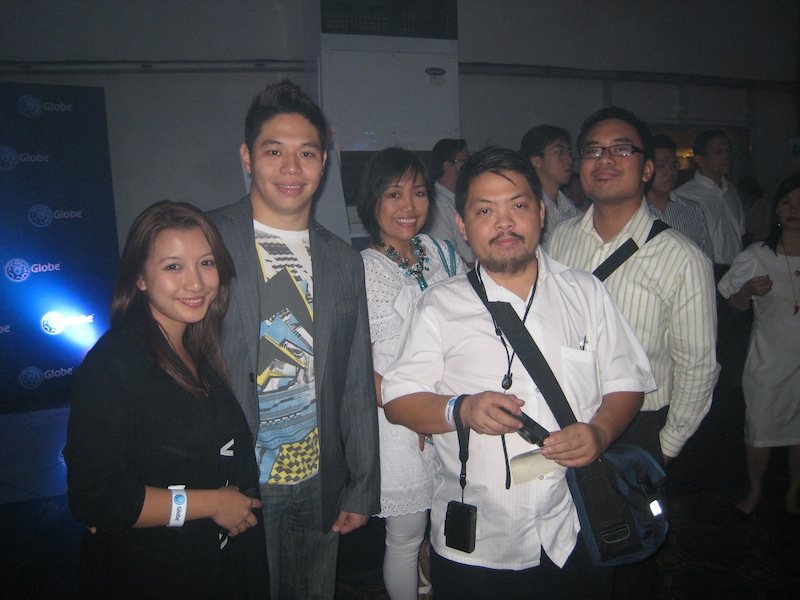 With Coy at the Celebrating the Lucky 0917 with Globe in 2010. Photo credit: Jane Uymatiao
Oh God. No. He is way too young…he is just as old as my eldest girl. Another fine young man gone too soon. It breaks my heart. There are no words to express this gut-wrenching pain. I reach out to his family because the death of any child, regardless of cause or age, is overwhelming to parents, who can never be fully prepared for their child to die before them. The death of a child is the most devastating loss ever.
#ThankYouCoy
As I scroll through his timeline on Facebook and Twitter, I read bits and pieces of his meaningful life from friends and how they got to know Coy. He was still a student when I first met him in 2007 but he was already into Video blogging or Vlogging. As I look back at my email archives, I feel like he is once again talking to me. I commented a lot on his "CokskiBlue – Pinoy Vlogs, Videos and Vodcasts" . These posts are no longer shown in his blog.
We had one thing in common. We were both Cebuanos and reside (or I used to reside) in Lahug. I didn't know we were neighbors. Though not the best of friends, we often interacted in many events. I got to work closely with Coy during my term as President of the 2008 Philippine Blog Awards. The videos were simply amazing. He inspired me to create videos in my blog but of course, I could never come close to his talent.
When he worked for Globe in 2009, I joined some of his campaigns. He was so excited when I was one of the finalists in three categories. Such a charming man who has achieved so much and improving the lot of social media users like me.
Singing in this video for the "Philippine Blog Awards 2009 v.2: "Jingle"" is simply creative. My blog was even sung by him "mommy…"
The medium is something I want to take offline so those without internet connection can also get the message. I will always remember Coy whenever I create a video blog post. Thank You Coy for the inspiration.
Dealing with losing a friend
Friends are overwhelmed with shock , denial and sadness all rolled together. Coy is at rest now but it is us , those who loved him that are grieving so much. I know this is supposed to be a post about Coy but I want to help his friends who are all devastated.
There is no way out of this pain, only a way forward.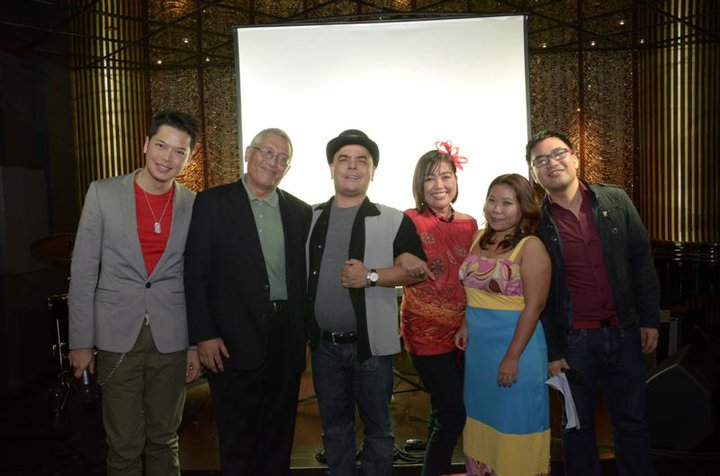 At the 2011 First Globe Tatt Awards. Here I am as a Finalist for Ball Breaker category
I am sure many will ask "Is there a relief from this pain?…Is there nowhere I can go to turn aside, to get away?"
I'd like to share what the grief experience is from years of helping out bereaved families at the Compassionate Friends (Grief support after the death of a child).
You will catch yourself thinking. "I want to go back. Go back before the illness." But that no longer exists. The grief is a watershed and it has cut us off forever from that world— the life we knew with our loved one…, the life before THIS happened..
We keep rewinding the past, remembering, wishing until the thought pattern is established in our brain: this is your world now; this is what your life is like.
It will take a bit of time to go forward. Each one grieves differently. Some move forward quickly. Some take time and step backwards.
Convinced, ever so slowly, we begin to go forward one baby step at a time , into a new sense of time and relationships, including a new relationship with the one who has died and a new relationship with ourselves.
This is the new normal, knowing Coy lives in our memories and in our hearts and that love lasts forever.
Our other option is to stand still and we may try it for a while. If we do this, we will turn into stone. So we must keep moving..and in the only direction forward. Keep moving , even if it is only one baby step at a time. Forward into a new normal, into unknown adventure, and unknown territory. We will get there.
A poem on his facebook wall shows another option:
"You can shed tears that he is gone,
or you can smile because he has lived.

You can close your eyes and pray that he'll come back,
or you can open your eyes and see all he's left.

Your heart can be empty because you can't see him,
or you can be full of the love you shared.

You can turn your back on tomorrow and live yesterday,
or you can be happy for tomorrow because of yesterday.

You can remember him only that he is gone,
or you can cherish his memory and let it live on.

You can cry and close your mind, be happy
and turn your back. Or you can do what he'd want:
Smile, open your eyes, love and go on."
Yes that is the direction that we will choose eventually but today and the next couple of days, we will be grappling with the pain. The grief is fresh. It is alright to cry. Coy will understand that we are crying because we loved him dearly. Grief is the price we pay because of love.
And yes, there is no way out of this pain, only a way forward.
We love you Coy. Gi-mingaw mang ko uy.
Blog posts about Coy Caballes:
Video Tribute by Kring
Goodbye, my friend Coy by Jane Uymatiao
This Was Coy. He Will Be Missed
by Marcelle Fabie
#ThankYouCoy by Tonyo Cruz
Paalam Kaibigan by Markku Seguerra
The work of the eyes by Marocharim
Filipino Blogging Community Mourns: Coy Caballes the Filipino Vlogger Will Always Be Remembered by Vince Golangco
Coy by Yoshke
Remembering Coy Caballes a.k.a. CokskiBlue #ThankYouCoy by Micaela Rodriguez
Regarding Coy by Gang Badoy
Of Death and Blogs by Mark Delgado