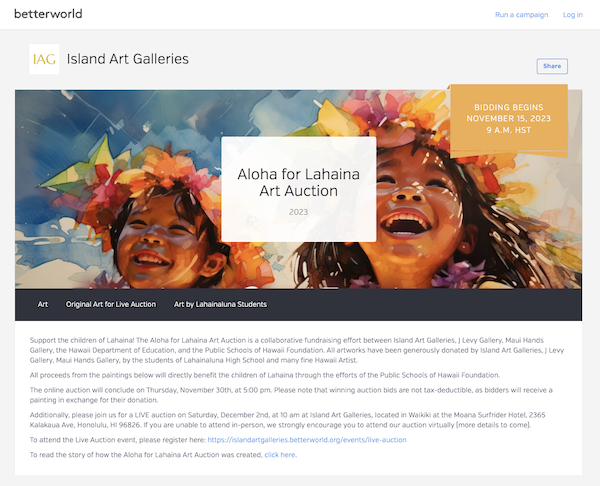 Imagine a place where each brushstroke and color splash is a step towards a brighter future for kids. That's the essence of the Aloha for Lahaina Art Auction. With a collection of stunning artwork that's as vibrant as the sunsets of Maui, this isn't just an auction – it's a celebration of community and giving. Local talent, alongside the youthful creativity of Lahainaluna High School students, has poured their best work into this event, all to support Lahaina's youngest dreamers. Join us, where your love for art transforms into opportunities for our children.
One of the artworks you can bid on is my own piece, "Serenade in Blue." It's a painting of a mysterious lady with a background that's inspired by the sea and landscapes of Lahaina. What's really cool is that when you win a painting, you also get a special digital version called an NFT. This means you're the only person who owns this exact painting, both in the real world and online. And this won't change – no more copies will be made.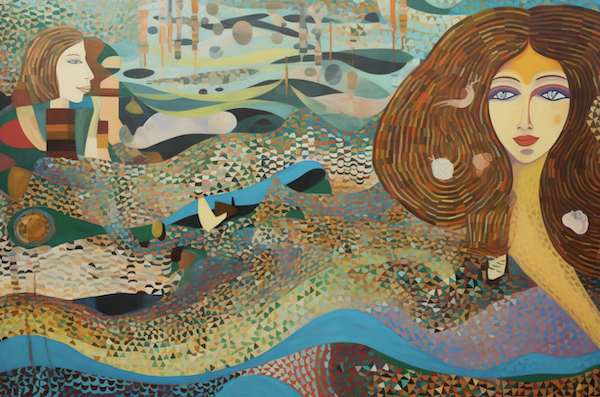 Every penny from this auction will go to the Public Schools of Hawaii Foundation, which means you're helping Lahaina's kids every time you place a bid.
Remember, the online auction finishes up on November 30th at 5:00 pm. While these bids don't count for a tax deduction, they do get you a great piece of art and help out a good cause.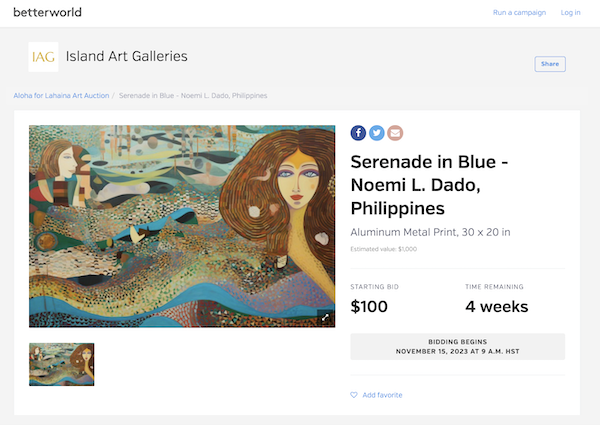 But that's not all – come to our LIVE auction on December 2nd at Island Art Galleries at the Moana Surfrider Hotel. If you can't be there in person, no worries, you can join in online too. Make sure you sign up here to be part of it.
If you're curious about how all this got started, there's a story behind the Aloha for Lahaina Art Auction you can read about here.
As you check out the art  think about how each one tells a little story about Lahaina and how each bid helps the kids here have a better future. Let's come together and make this happen. #AlohaForLahaina #ArtAuction #SupportHawaiiEducation